FESYEN
Bell & Ross New Boutique in Ginza, Tokyo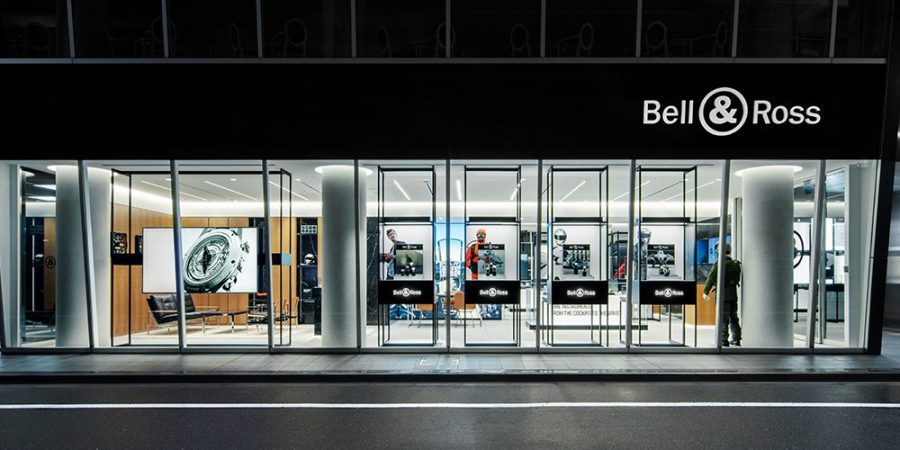 The opening of this new boutique in Ginza, the heart of one of the most dynamic capital cities in the world, only goes to highlight the importance that Bell & Ross places on international expansion, with the brand currently expanding in more than sixty countries.
Functionality in substance – timeless style in form. The surface reconnects with the brand's guiding principle. At a glance, the façade of the boutique asserts the brand's philosophy and its corporate visual identity. The reference that inspired the design of this store: that of the world of aviation.
Each of the four outdoor showcases is associated with each of the brand's four themes: aviation, diver, F1 and urban.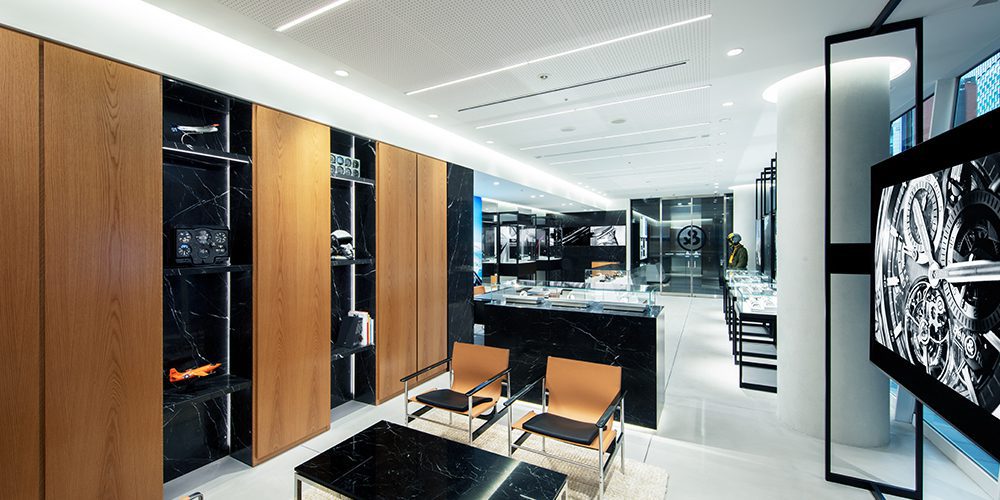 Driven by the brand's Manifesto where the essential is never compromised by the superfluous, the interior décor displays an uncluttered and modern design to offer a sense of transparency. The space is filled with mineral textures and gives pride of place to furniture designers. This decorative leaning reconnects with the world embodied by Bell & Ross – that of functionality, excellence and timelessness.
Inside the boutique, all the models of the collection will be displayed. Indeed, it is one of the few places in the world where you can find the whole collection.
Since its beginning, Bell & Ross has forged a strong bond with the Land of the Rising Sun. The establishment of the brand is nothing new to this country, where it has been present for nearly 25 years.In 2019, decades later, Bell & Ross set up branches in Japan, and coincides with the release of its new icon, BR 05. A strategic step in the brand's history. Two years later, in 2021, the brand is ready to explore its 1st official flagship store in the heart of Tokyo, Ginza in Japan. Its full address is 4-9-13, Ginza, Chuo-ku, Tokyo 1040061.