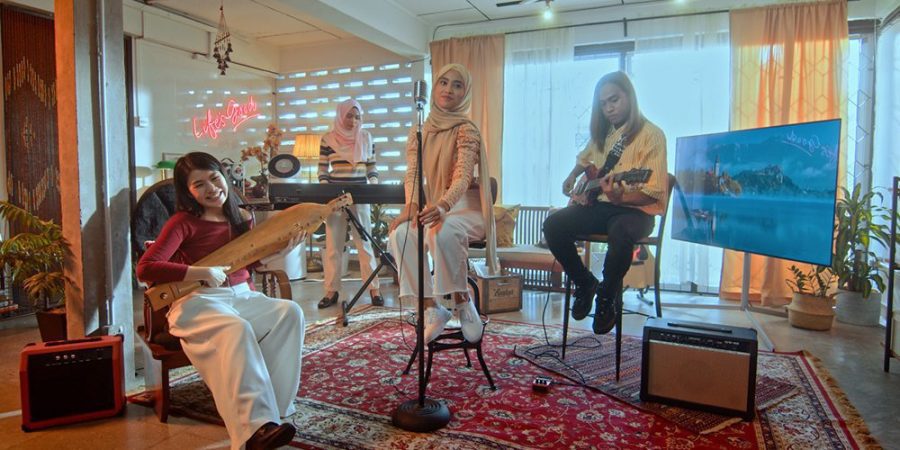 Syada Amzah and Team Malaysia
Award-winning home appliance brand LG Electronics Malaysia (LG) announced the release of the LG Life's Good Music Video as part of the LG Life's Good Music Challenge. For the first time, the global company's Life's Good campaign has reached Malaysian shores, in collaboration with popular local singer and songwriter, Syada Amzah.
At the heart of the LG Life's Good Music Video, Syada Amzah sings the upbeat and inspiring song that features the LG Music Challenge Winners (Team Malaysia) – multi-talented musicians such as Annas Putera, Chien Gale and Anis Syazana.
Team Malaysia took the opportunity to showcase their musical talents in the music video with Syada Amzah. Team Malaysia also received prizes such as a brand new LG C1 48" 4K Smart SELF- LIT OLED TV with AI ThinQ® (2021) and the LG TONE Free FP9 (White).
"As a part of the Life's Good campaign, the Life's Good Music Video celebrates and inspires diversities through the limitless possibilities of the young generation. And what better way to dothat through the harmonies of music. We want the younger generation to be able to create fun, vibrant moments while injecting their own creativity to lead a good life," said Justin Choi, Managing Director of LG Electronics Malaysia.
LG's Life's Good campaign encourages young Malaysians to follow their passion and appreciate the simplicity of life through the sound of music. The melodic and colourful song celebrates the youth of today, shining light on the true meaning of Life's Good.
"It was such a fulfilling experience to be a part of this amazing campaign. Being surrounded by talented musicians alike was a fun-filled experience that I truly enjoyed. I am glad that I had a chance to work with these up-and-coming singer-songwriters who definitely have the ability to further grow and cultivate their creativity while contributing to the local music industry," said Syada Amzah.
The Life's Good Music Challenge was launched in Malaysia as part of the global Life's Good Music Project to give aspiring musical talent around the globe the opportunity to share their unique voices with the world.
The Life's Good Music Video can be found on LG Electronics Malaysia's YouTube channel.