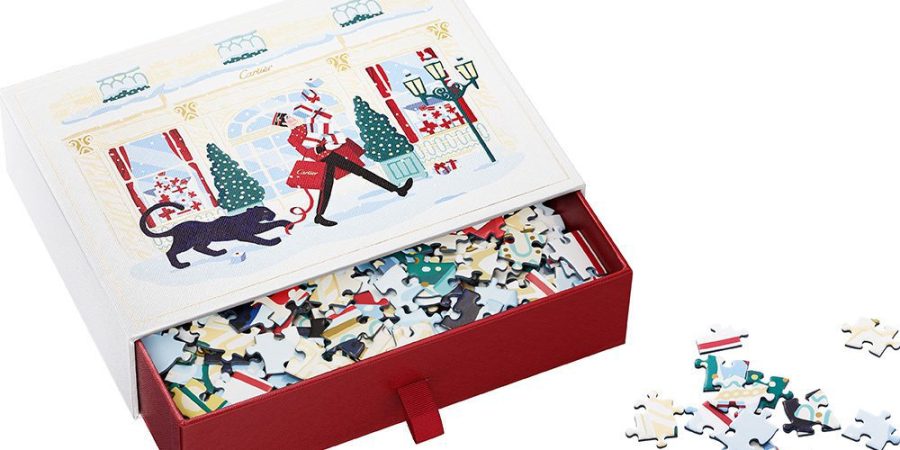 Festive, playful and precious, the latest Cartier objects enhance the enjoyment of giving through the Maison's iconic codes. Gifts for yourself, for the home or simply appreciation for l'art de vivre – the joy and pleasure of living! What connects them? The same eye for detail, a similarity of style that is identifiable at first glance, and the selection of luxurious materials: bisque porcelain, delicate paper, cashmere, and lacquered wood.
PANTHÈRE DE CARTIER COLLECTION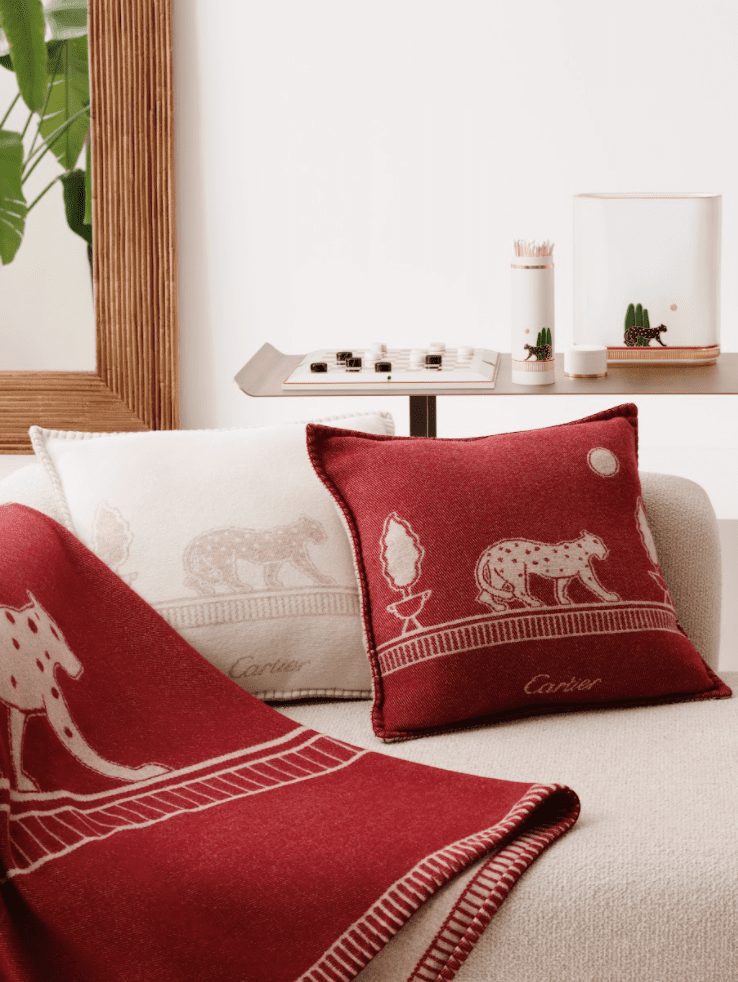 Magnetic; she advances, captured in profile. She, is the Maison's panther, portrayed between two cypress trees, faithful to the design on a nécessaire gifted by Louis Cartier to Jeanne Toussaint in 1917. This motif has become part of Cartier's legend, and appears throughout a collection of stylish objects that create refined interior decor based around two delicate materials. Paper for large matchboxes. Lacquered wood for a black and white draughts game with a golden finish. Cashmere combined with Merino wool for tone-on-tone cushions and blankets in beige, blue and red.
DIABOLO DE CARTIER COLLECTION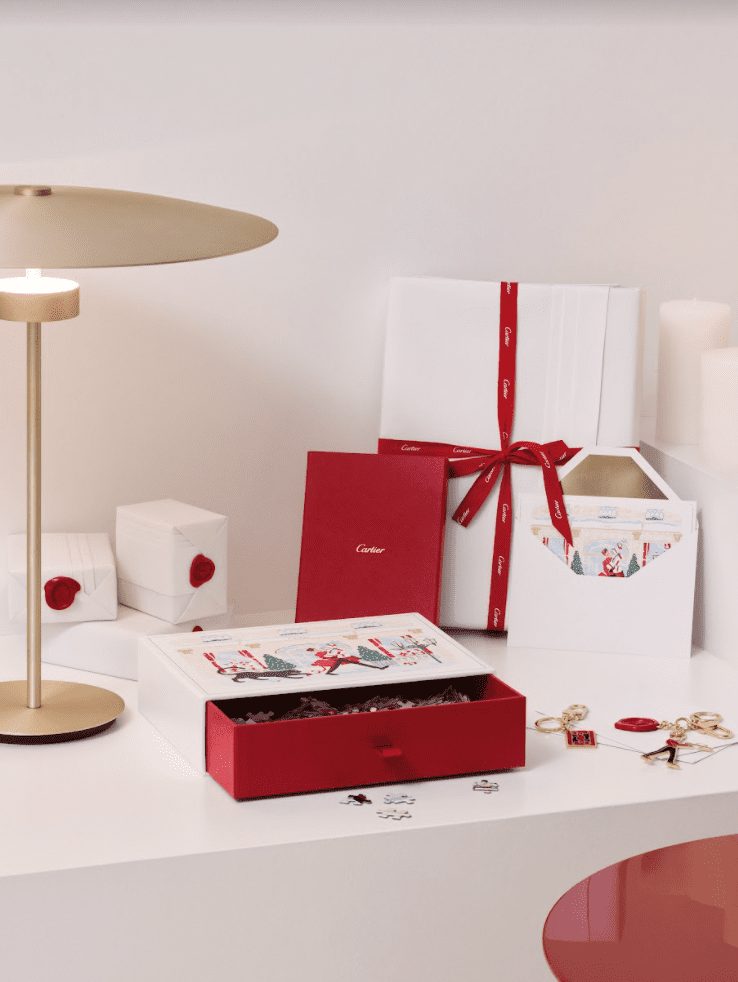 New colours, new materials and features, the objects in the Diabolo de Cartier collection brazenly flaunt the Maison's great codes. Whether the bellboy, the panther, the logo, interwoven ribbons or the freed bird, they defy their symbolic status and take pleasure in everything.