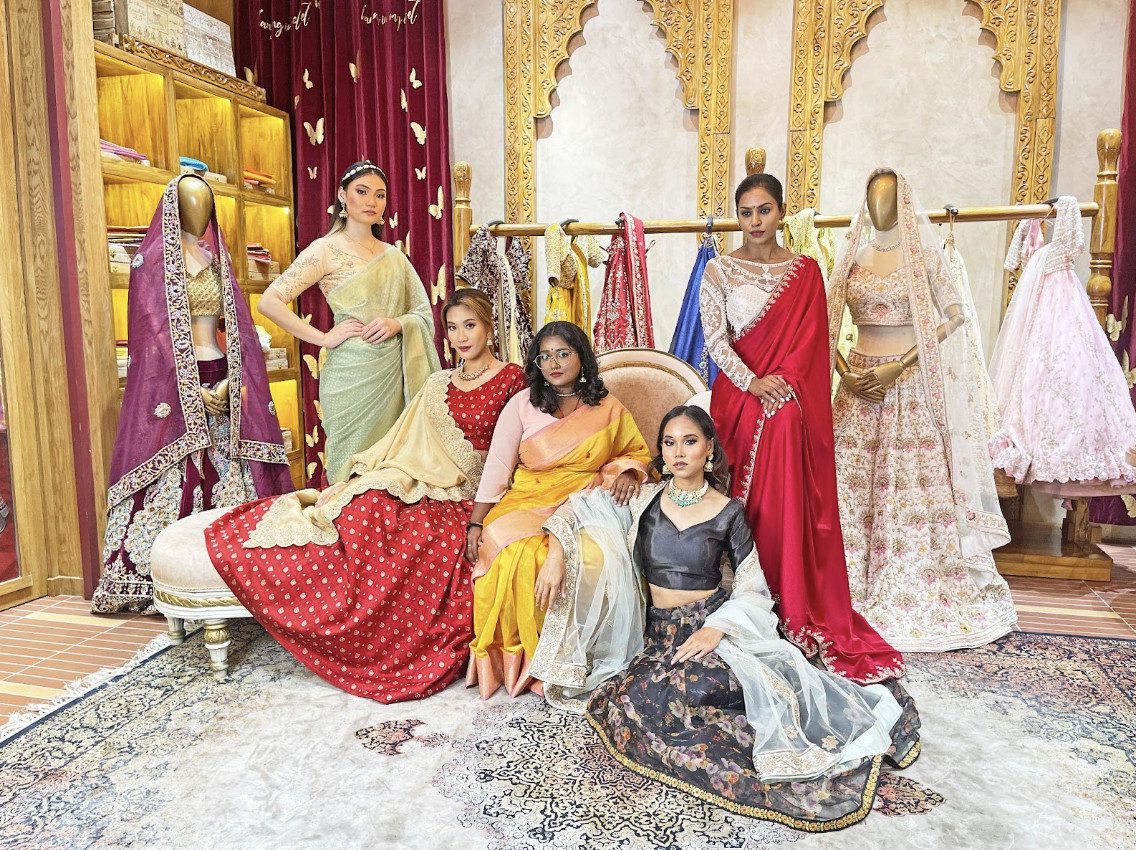 Local Indian fashion brand, Yeshan Sarees is looking to drive in-depth conversations and impactful discussions through its new social awareness campaign – #BornToFly as it looks to tackle the on-going issue of self-confidence and body positivity in Malaysia. Yeshan Sarees joins hands with esteemed Malaysian body positivityMactivists, led by the dynamic trio of Ms. Yesshminni M.R. Ravindran, Mr. Mir Momin, and Prof. Dr. Jeffery Yap. Together, they embark on an exhilarating journey with the #BornToFly
Campaign — poised to empower Malaysians to embrace their inner radiance and soar
triumphantly in their own skin. Growing up navigating unrealistic beauty standards — covering areas from skin tone, to weight, to features, to even how your hair looks — often leaves a lingering impact on one's psyche, whether you're aware of it or not.This collaboration seeks to peel back the layers of beauty standards, both virtual and tangible, and shine a spotlight on the transformative power of self- love, acceptance, and unrivalled bravery in achieving true success.
A symphony of diversity, the four extraordinary women — Mahaysyhaa Shriedhaa, Sabrina, Nadia Mahmood, and Karyn Juliana Kan — stand united as the captivating voices, leading a powerful discourse on self-worth, acceptance, and the unique challenges faced by Malaysian and Asian women.
Through the leadership and vision of Ms.Yesshminni M.R. Ravindran, Founder and COO, and Mr. Mir Momin, Co-founder and CEO of Yeshan Sarees, the campaign takes flight, delving deep into the impact of Eurocentric beauty standards on the emerging generation of Malaysian women. Supported by the insightful expertise of the internationally acclaimed Brand Expert, Prof. Dr. Jeffery Yap, this trifecta-led effort brings forth a campaign that champions the resplendent beauty found within diverse skin tones and body types across the enchanting expanse of Asia.
The videos series will be unveil exclusively on Yeshan Sarees; Instagram page with fuller interviews debuting on Yeshan Saree's official YouTube channel, commencing from 30th June 2023.
"As we celebrate the majestic allure of ethnic beauty through our timeless sarees, our mission extends far beyond mere fashion," shares Yesshminni M.R. Ravindran, Founder and COO of Yeshan Sarees, adding, "With the #BornToFly campaign, we aim to ignite a profound transformation, empowering individuals to challenge prevailing biases and embrace their unique beauty." The leadership and strategic contributions of Mr. Mir Momin, alongside the unwavering dedication of Prof. Dr. Jeffery Yap, elevates our cause to unprecedented heights. "Together, we embark on a transformative journey, championing diversity, and redefining the perception of beauty among women in Malaysia and throughout Asia." A Majestic Tapestry Unfolds, Blending Heritage with Fashion Splendour
Following the grand inauguration of its flagship store at Pavilion Bukit Jalil, Yeshan Sarees continues to orchestrate a harmonious convergence between traditional Indian ethnic wear and the alluring rhythms of modern Malaysian fashion. Taking its place as Malaysia's eminent purveyor of artisanal ethnic fashion, Yeshan Sarees serves as an exultant celebration of cultural heritage, paying homage to the rich tapestry of traditional Indian art and architecture. Its illustrious label, Proudly, graces the realm of bespoke ethnic luxury couture, enrapturing hearts, and minds with its distinctive allure.
The pieces conceived by Yeshan Sarees transcend the boundaries of mere fashion; they become vessels of culture, sustainability, and profound impact. Each design unfurls as an exquisite tapestry of artistry, meticulously handwoven with organically sourced materials from the enchanting lands of India. The dedication of artisanal weavers, guided by the visionary leadership of Mr. Mir Momin, ensures that every thread resonates with authenticity, elevating the wearer to new heights of splendour and self-expression.