FESYEN
Celebrating Love and Elegance with Accessible Off-the-Rack Bridal Creations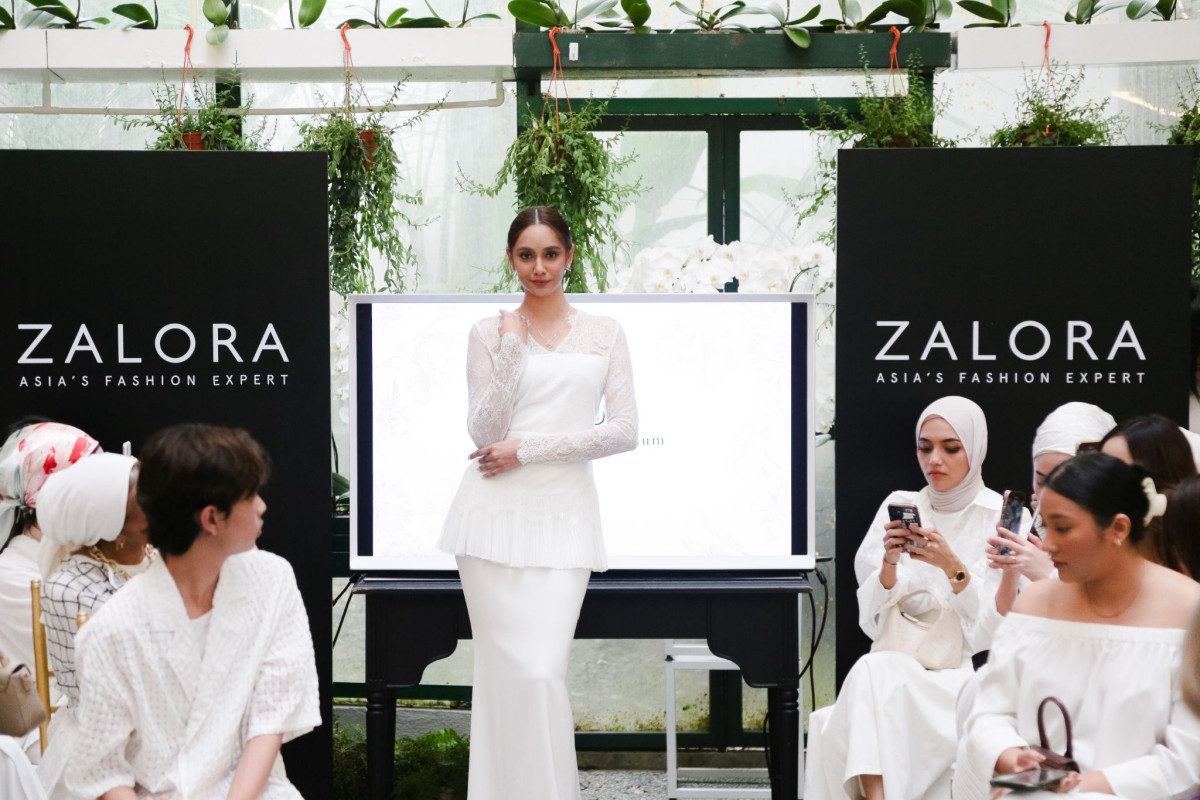 ZALORA, Asia's Fashion Expert, is proud to announce the highly anticipated fashion presentation of its new Bridal ready-to-wear collections, meticulously crafted by the renowned Malaysian designers, Nurita Harith and Merah Jambu. This exclusive collaboration brings together two of Malaysia's most prominent fashion talents to create enchanting and accessible bridal designs for brides-to-be who seek sophistication and beauty in their wedding attire.
The collaboration between ZALORA and these eminent designers represents a harmonious fusion of creativity and accessibility, catering to the modern bride who values both individuality and convenience. Nurita Harith and Merah Jambu have crafted each piece, infusing their signature styles into the collection, ensuring a stunning array of designs that embody every bride's dreams. The collections feature a blend of traditional and contemporary elements, capturing the essence of romance and personal style. Drawing inspiration from the cultural richness of Malaysia, the collections showcase intricate detailing, luxurious fabrics, and delicate embellishments, allowing brides to feel exceptional on their special day.
Merah Jambu offers a collection of ready-to-wear bridal capsule pieces for modern brides-to-be who are seeking style without compromising on quality.
Nurita Harith's creations, known for her ethereal charm and delicate detailing, embody grace and sophistication. Merah Jambu, on the other hand, is celebrated for its contemporary yet traditional designs that resonate with today's fashion-forward brides. Together, their distinctive styles converge in a collection that speaks to the desires of brides-to-be, promising them a memorable and enchanting journey down the aisle.
Founder and designer, Nurita Harith, showcasing her latest bridal ready-to-wear collection at the ZALORA Bridal Affair on August 17, 2023.
Eric Cheang, ZALORA's Regional Commercial Director, expressed his excitement about this milestone collaboration, stating, "At ZALORA, we have always been committed to empowering our customers by catering to their needs at every important milestone in their lives. This collaboration with Nurita Harith and Merah Jambu is a testament to our dedication to providing accessible, high-quality fashion options that celebrate the uniqueness of each individual's journey. We understand the significance of a bride's special day, and we are proud to offer these breathtaking ready-to-wear collections that will make her feel truly special."
The designers themselves also shared their excitement about the collaboration. Nurita Harith expressed, "Creating bridal pieces is always a joy, and partnering with ZALORA to make them accessible to a wider audience is a wonderful opportunity to spread happiness and celebrate love." Merah Jambu added, "We aimed to design pieces that capture the dreams and desires of brides, and with ZALORA's platform, we can make these dreams come true for brides all around."
The Bridal ready-to-wear collections by Nurita Harith and Merah Jambu will be available exclusively on ZALORA's platform, offering brides-to-be a diverse range of designs that align with their preferences and personalities. From soft lace embellishments to contemporary silhouettes, this collection is set to become the go-to choice for brides seeking a blend of elegance and ease.
As ZALORA continues to expand its offerings, the collaboration with Nurita Harith and Merah Jambu reinforces its commitment to curating fashion experiences that resonate with the evolving needs of its customers. The launch of these bridal collections signals a new era in wedding fashion, where accessible and beautiful designs are readily available to make every bride's dreams come true.