CANTIK
SK-II x White Rabbit's 2023 NEW YEAR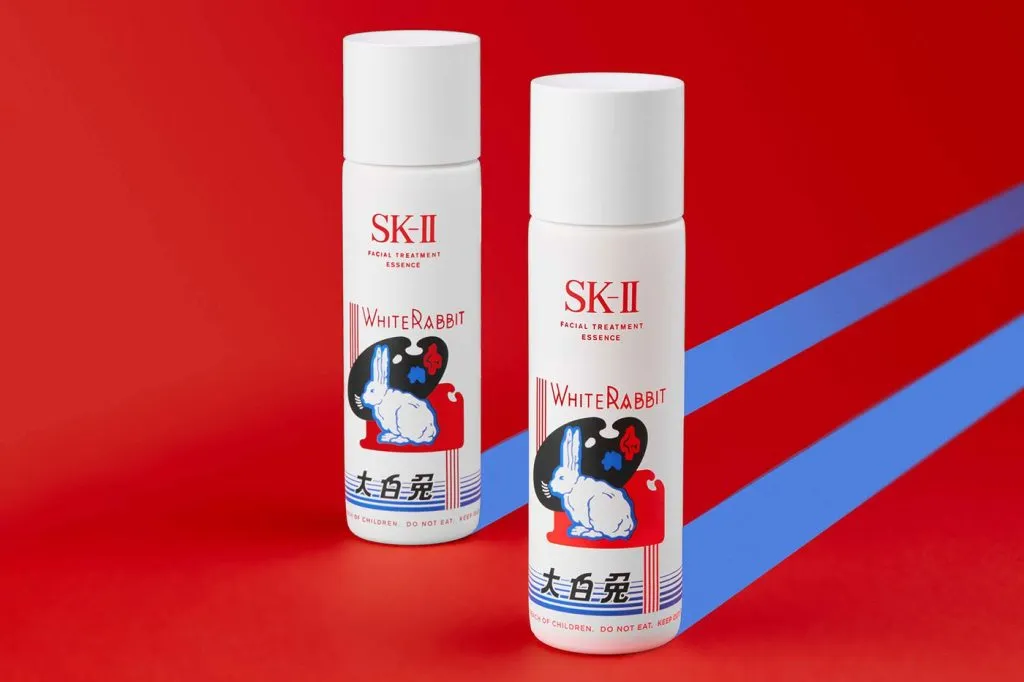 Hop courageously into the new year with an iconic collaboration between prestige skincare brand SK-II and well-loved confectionary brand White Rabbit with SK II x White Rabbit's New Limited Edition Design PITERA™ Essence bottles.
This new year, SK-II encourages her to look forward and celebrate the Rabbit as a symbol of positivity and courage by taking a dauntless leap into the future's new experiences. Featuring SK II's signature PITERA™ Essence bottle in a pristine coat of white with White Rabbit's classic design, this is one of SK-II's most emblematic designs to date.
Loved by millions of women around the world for transforming skin to Crystal Clear Skin2, SK-II's PITERA™ Essence is the brand's signature and most awarded1 bestseller. It contains over 90% PITERA™ – a naturally derived ingredient crafted from a proprietary yeast fermentation process that is exclusive to SK-II.
The SK-II x White Rabbit 2023 New Year Limited Edition Design PITERA™ Essence will be available in stores from 1st January, while stocks last.