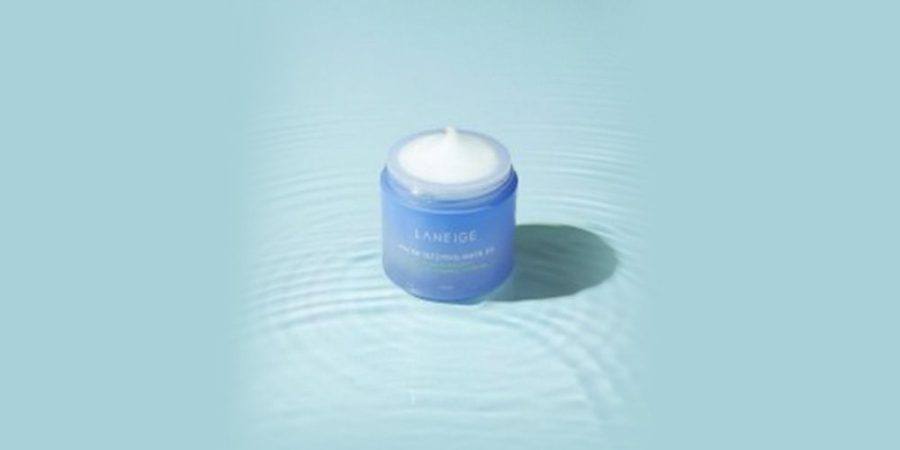 Here Are Some Secrets To Youthful-looking Skin – Maintain a healthy glowing, radiant complexion with these simple lifestyle & skincare tips –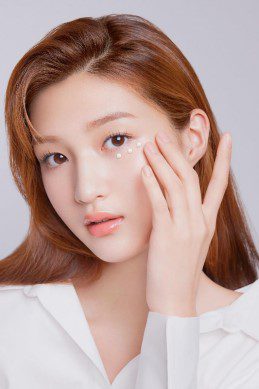 Generation Y, or Millennials enter the prime of working and spending years – getting that promotion, settling into a new home alongside life's significant periods such as marriage and starting a family. They are the generation that seek efficiency and strive to achieve work life integration – where they can tackle their responsibilities at the times that work well for them. Though amidst all the hustle and bustle, we may tend to neglect taking care of ourselves which can lead to a poor effect on the skin and cause it to age quicker, with the appearance of fine lines, wrinkles and enlarged pores.
Fret not as there are some simple and efficient steps and tips that can be easily incorporated in your daily routine to keep your skin looking, youthful, radiant and plump.
1. Get your beauty sleep and unwind
Getting enough sleep is crucial to rejuvenate your body, mind and skin. Did you know that beauty sleep is a real thing? Getting enough sleep also means your eyes will look less puffy and have more life to them, giving you a well-rested and fresh look. Increased skin cell regeneration also occurs while you sleep and choosing products to help optimize this period allows you to wake up to healthier skin. It's recommended to get seven to eight hours of sleep every night, so make sure you have enough time set aside for some quality Zs.
It's important to take the time to unwind and relax to improve both mental and physical health. One of the simplest ways to relax is by taking a few minutes to yourself and indulging in skincare – which can easily be incorporated into your day and night time routines while making your skin look radiant.
Try the Laneige Water Sleeping Mask EX, developed with the new core technology of Sleeping Microbiome™ and Probiotics Complex that helps you restore skin protective barrier and hydration overnight, while you wake up to vibrant skin the next day.
2. Hydrate, hydrate, hydrate!
Drinking sufficient amounts of water is crucial for your health, both inside and out. A hydrated body helps regulate body temperatures, keeps our organs functioning well, and even improves sleep quality. It can also improve your complexion as skin usually looks more plump, healthy, and youthful. It truly is the easiest anti-ageing solution, as it helps improve fine lines, wrinkles, and skin barrier strength, preventing signs of ageing and a dull complexion.
3. Incorporate Retinol into your skincare routine
Here's what you need to know if you are new to using retinol and how to safely introduce it into your routine.
What is retinol?
Retinol is a type of retinoid that works by increasing collagen production and increasing the rate of skin cell  turnover. This helps to improve your skin's overall texture, reduce fine lines, wrinkles and pore size and evens  out the skin tone. Experts recommend starting to start introducing retinol at the age of 25, when the first signs of aging  begin to appear.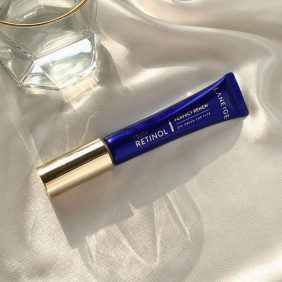 The Laneige Perfect Renew Youth Retinol Eye Cream for Face helps to reduce signs of aging for a youthful complexion due to its cocktail of active ingredients. It's made with a safe Retinol purity of 95% that stimulates collagen production and reduces the number of wrinkles and pores. It's formulated with 90% pure French Tripeptide, a complex of three essential amino acids that stimulates the generation of procollagen in the skin to improve elasticity for skin firming and lifting. The stimulation of collagen is also supported by a 5D Hyaluronic Acid to prevent degradation of collagen, aids in absorption of retinol and plumps up the skin.
Packed with additional active ingredients and Vitamins such as Cica, to soothe and repair sensitive skin, Tranexamic Acid that clears and brightens the skin and Vitamin E for hydration and moisturization to create a multi-beneficial cream.
Clinical tests revealed that wrinkles around the eye area reduced by 34.8%* and the skin's firmness increased  by 30.1%* after just four weeks of usage. *Satisfaction results based on 32 women aged 20-49 by Global Medical Reseach Center  showing improvement after 4 weeks of usage
Pair it with the Perfect Renew Youth Regenerator for greater and more visible results! Perfect Renew Youth Regenerator promotes energy and collagen production to restore smooth and dense skin. *Clinical results showed double the improvement when pairing the Perfect Renew Youth Regenerator and Perfect Renew Youth Retinol.
Where to apply?
Laneige Perfect Renew Youth Retinol is suitable to be used on the entire face. Apply to the 8 wrinkle areas: forehead, between the eyebrows, under-eyes, crow's feet and inner corner of the eyes, mouth contour, smile lines, neck wrinkles and any other areas of concern.
How to apply?
Week 1: When introducing retinol into your routine, it is important to slowly ease into it to prevent any major irritations. Dab a little amount (size of a rice grain) on targeted areas after your moisturizer every alternate night or few nights.
Week 2: During the 2nd week, your skin will have started adapting to the retinol. Gradually add on more product (size of a rice grain) on more areas and use it every night.
Week 3: At this point, your skin should have gotten used to the effects of retinol. You may use the retinol every night (size of a bean) on the entire face as needed.
Precautions:
• When using retinol, it is important to avoid exfoliators or scrubs, products containing AHA or BHA, massagers and LED masks/therapy to prevent irritation.
• Do not use it immediately while the skin is recovering from laser treatment too.
• Consult your doctor if you have undergone professional facials before using retinol products. • SPF is mandatory in the morning to protect your skin. For youthful skin, shop the Laneige Perfect Renew Youth Retinol Eye Cream for Face at Laneige boutiques & counters, Laneige Social Store on Facebook, Laneige Official Online Store (laneige.my), Laneige Official Store on Lazada, Shopee, Zalora, Hermo and GrabMart for RM295 (30ml) or try a smaller 15ml size for RM185 (online only).