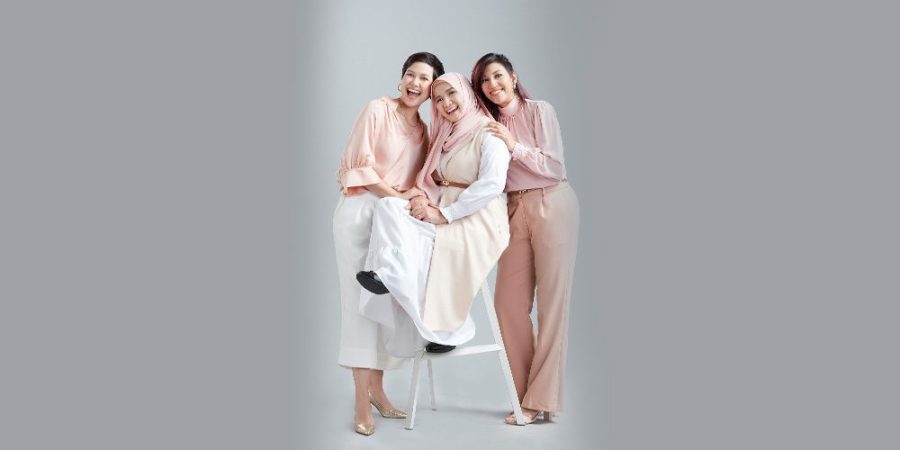 Wibbly, wobbly jelly? Big, beautiful balloons? Soft,fluffy pillows? Which three words best describe your boobs (or pecs)? Avon is asking women and men from all over the world to share their three words in their #NormalForMe Campaign for Breast Cancer Awareness Month this October.
Avon is launching a global social media takeover throughout October for Breast Cancer Awareness Month, to encourage conversation and understanding about breast health. As the company for women celebrates 30 years of its Breast Cancer Promise, it is focused on driving awareness around early detection because early detection ultimately saves lives.
Angela Cretu, CEO of Avon, comments: "We want to normalize conversations about breast health and help people know the signs of breast cancer and how to take action. We invite women and men to share their three words on Facebook, Instagram, Twitter and TikTok to help raise awareness and remind people how important regular self-checks are. Step up and help to eradicate breast cancer by sharing three words that you feel could move a friend, a mother or a sister to go check herself. Check. Share. Smile."
Avon Representatives from all over the world will share their three words in upbeat social videos as they highlight what their boobs feel like under "normal" circumstances. The aim is simple – by knowing what your boobs feel like "normally", you will know immediately if something feels different, or out of place. As part of this #NormalForMe campaign, Avon Malaysia teamed up with three breast cancer warriors – Saliza Khalid, Hiba Abdul Rahman and Navi Indran Pillai who will be sharing their inspiring stories to help more women to be more concerned about their breast health. With the campaign being driven at a grassroots level by the active participation of Avon Representatives and associates, it demonstrates the company's holistic focus on driving change and making a better world for women, which is a better world for all.
In conjunction with #NormalForMe campaign, Avon Malaysia is also having a fundraising campaign featuring a selection of Avon's best-selling products including fragrances, intimate apparel and skincare from 1 until 31 October 2022.
Avon Malaysia's Breast Cancer philanthropic efforts started in 1994 with the launch of Kesan Barah Awal Campaign (KEBAL), later relaunched as Kiss Goodbye to Breast Cancer (KGBC) in 2002 by the then Malaysian Health Minister. In the past 28 years, the campaign has donated more than RM2 million to hospitals, NGOs and related bodies. This includes monetary donations, sponsorship of mammogram and biopsy machines to breast cancer centers, free mammogram screenings as well as grassroot outreach programmes. Through strategic partnership with LPPKN and the Health Ministry, Avon Malaysia has also toured the country to impart Breast Cancer Self Examination knowledge to urban and rural areas in the last decade.
Breast Cancer Awareness Month runs throughout October and Avon's #NormalForMe Campaign kicks off officially on 1 October 2022.
How everyone can get involved:
● Avon is inviting everyone with a Facebook, Instagram, or Twitter account to join in this Breast Cancer Awareness month.
● Share your own three words that best describe your boobs (or pecs) and use the hashtag #NormalForMe
● Help us raise awareness around early detection because early detection saves lives!
Visit shop.avon.my and purchase our fundraising products to raise money for our breast cancer charity partners, National Cancer Society Malaysia (NCSM) to fund breast screenings, outreach programmes and knowledge dissemination to the public of Malaysia.