CANTIK
The Cartier Nécessaires à Parfum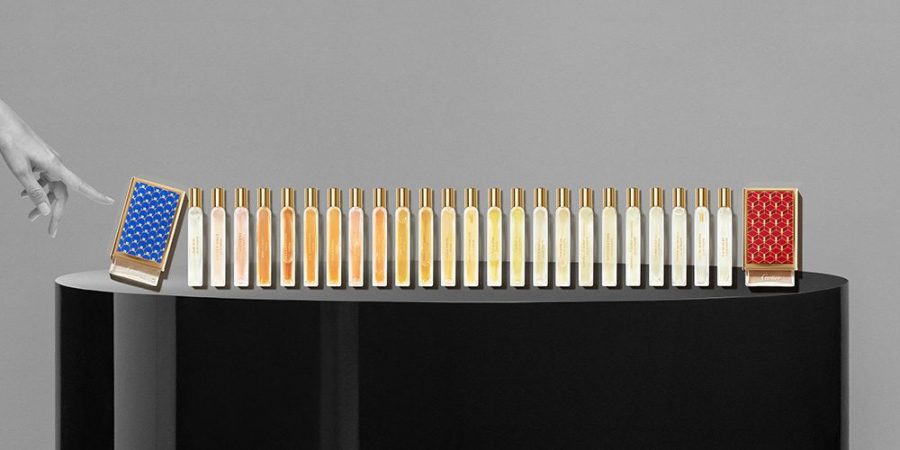 Launched a year ago, the Cartier Nécessaires À Parfum Collection has been enriched with a geometric motif that infinitely echoes the shape of the Maison's famous red case.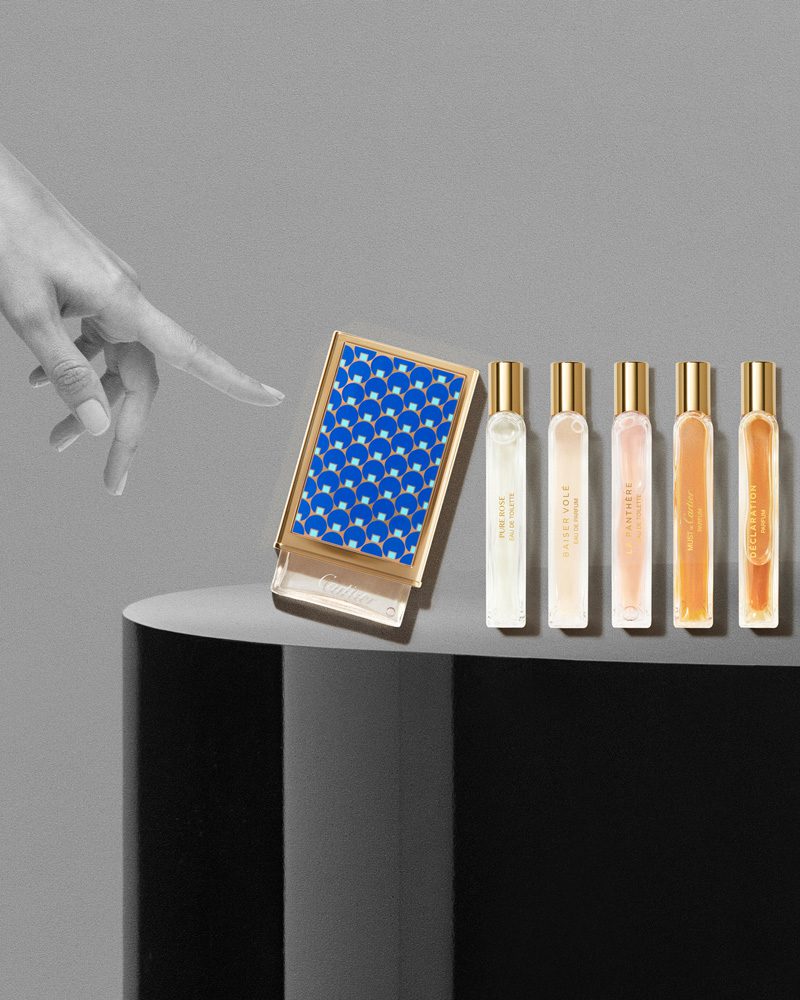 Indistinguishable from the Cartier style, geometry is a powerful marker of the Maison's style which relies on form and pattern, created through symmetry or asymmetry. A graphic approach that puts the red case into perspective.
Cartier's Olfactory Heritage
The Nécessaires à Parfum collection celebrates the Maison's olfactory heritage, made up of iconic fragrances that reflect Cartier's legacy, both past and present. An invitation to choose from a wide range of 27 fragrances: La Panthère, Déclaration, Baiser Volé, Pasha, Rivières, Oud & Santal, l'Heure Diaphane, Pur Magnolia… A heritage destined to be extended over the years, in particular by the exhaustiveness of the Heures de Parfum, but also by essences that have marked the history of Cartier and that will be reissued for the occasion.
A New Travel Design
The Cartier Nécessaires à Parfum feature a new design for your pocket or bag: simple, original and modern, they are made to house all the Maison's fragrances in 30 ml refillable glass bottles using a magnet inside the case. The magnetic mechanism has been specially developed to facilitate the flow of the fragrance. These ultra-thin, chic items are perfect for slipping into a pocket and carrying with you.
Everyday Objects
The Cartier Nécessaires à Parfum are designed to last, with multiple refills to choose from within an olfactory heritage. Infinite possibilities allow you to change fragrance at any time, from one day to the next, according to your desires.
Expert Precision
Desirable in every way, the latest Nécessaire à Parfum is chiselled with a red lacquered motif. It takes more than seven steps to create this piece: from the intaglio metal engraving to filling it with lacquer, everything is completed by hand, colour by colour, cavity by cavity, before the piece is finally precision polished."In fact, we don't only produce luxury jewellery. I would say, monsieur, that jewellery like ours is as capable of adorning a woman's shoulders with a dazzling necklace as it is of filling her handbag with a powder compact, a mirror, a small comb or even business cards, all stamped with the same seal of originality and art." – Jacques Cartier