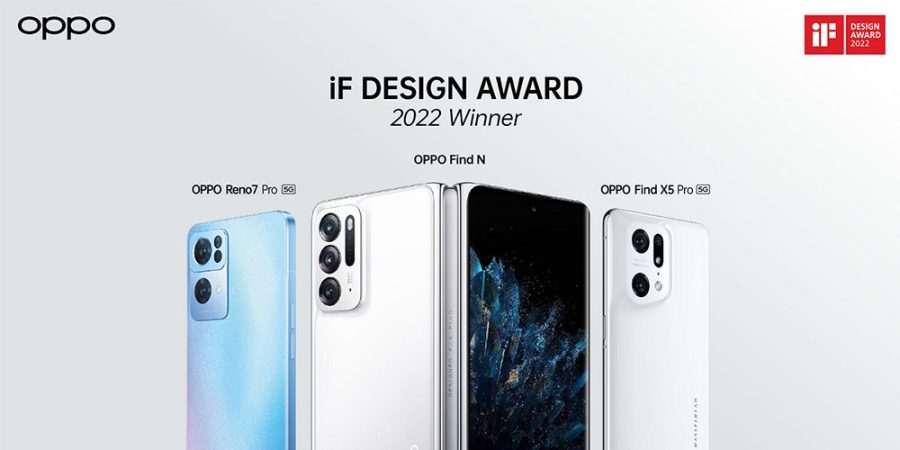 The OPPO Find X5 Pro, OPPO Reno7 Pro and OPPO Find N were recognised for their innovation for users and were awarded in the Product Design discipline for the category of Telecommunications. In addition, the OPPO Find N, which is OPPO's first foldable flagship, was also a winner in the User Experience category.
These awards have marked another milestone in OPPO's continuous efforts to always push the boundaries of technology and create new possibilities for its users.
OPPO Find X5 Series received the iF Design Award 2022 for its futuristic, industry-leading product design OPPO introduced its cutting-edge flagship Find X5 Series in February of 2022, boasting futuristic aesthetics with a premium design of concise and timeless beauty.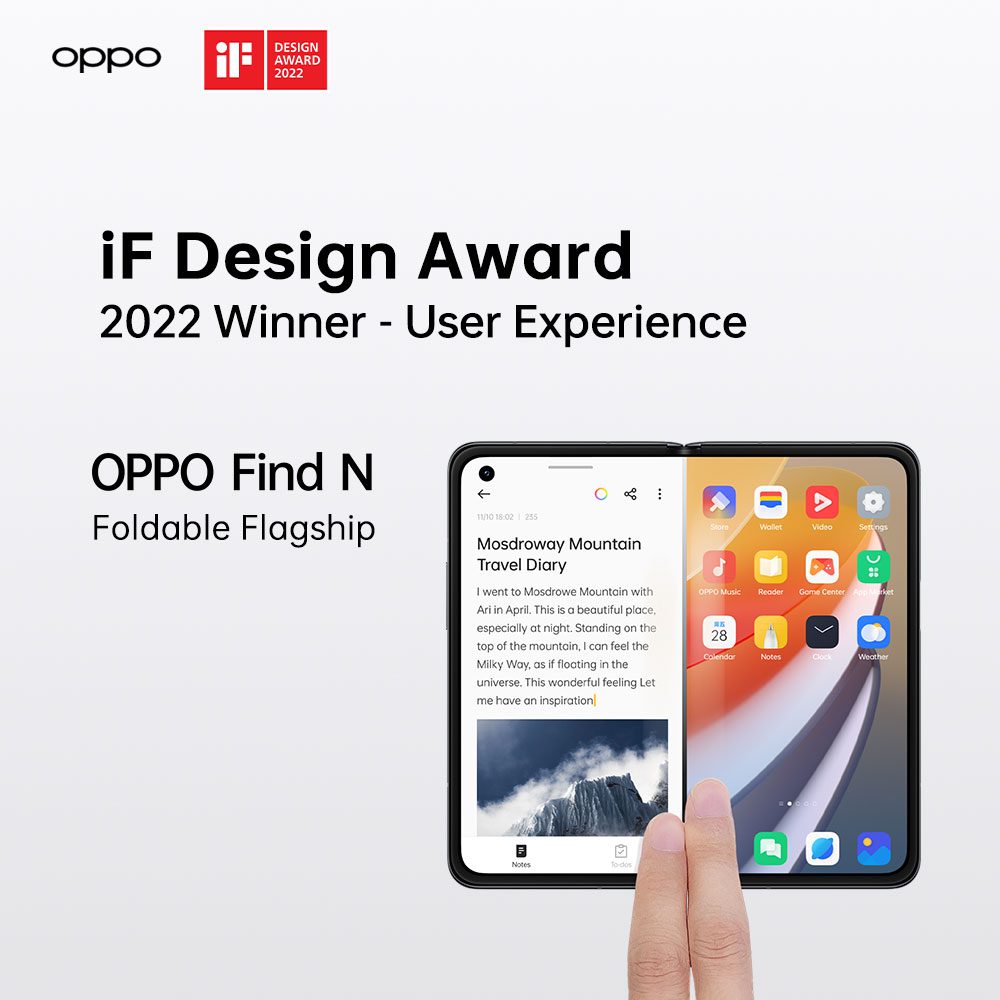 The device incorporates the all-significant cameras in a volcano-like shape with an incredibly striking and natural energy. Combined with the ultra-tough, durable true ceramic back panel born from unprecedented engineering methods, the Find X5 Series reflects contemporary sophistication concisely with gentle curves and streamlines from its pristine back, bringing users a whole new look and feel.
In addition, OPPO's Find X series has always been leading smartphone design trends and stands out among the premium flagships. Previously, the Find X3 Series received the Red Dot Design Award: Product Design Award for 2021, whereas the Find X2 Pro received the iF DESIGN AWARD 2021.
OPPO Reno7 Pro won in the discipline Product in the category of Telecommunication.
Simultaneously, the OPPO Reno7 Pro won over the 132-member jury, made up of independent experts from all over the world, with its ultra-slim design, iconic OPPO Glow finish and expressive new colours.
OPPO Find N scored two wins at the iF Design Awards for product design and user experience.
OPPO has also launched its first foldable flagship smartphone, the OPPO Find N, in December 2021. The overall design comes in a unique display ratio that optimizes the experience of both displays. The outer screen comes in an 18:9 aspect ratio, a similar size to a traditional phone, making it easy to operate with one hand. The inner display features an 8.4:9 aspect ratio, providing a more intuitive experience when unfolded.
To make full use of the large screen, OPPO introduced a range of custom software features for foldable devices, such as the two-finger split screen. Users can simply swipe down the middle of the screen with two fingers to split the screen into two for multitasking.
(Two-finger Split Screen)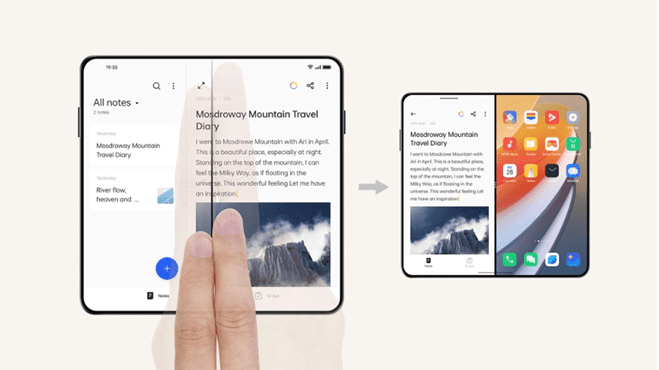 Additionally, the OPPO Find N features the self-developed Flexion Hinge. The Flexion Hinge design minimises the visibility of the crease in the inner screen and allows the device to stand at any angle between 50-120 degrees. In addition, it eliminates the gap between the displays when folded, providing a more compact feeling while protecting the inner screen from scratches. OPPO Find N has seen great success since launching in China, crossing one million orders in its first month of sales.