FESYEN
Chang Yi Hern Acquires Homegrown Sportswear Brand, Ultron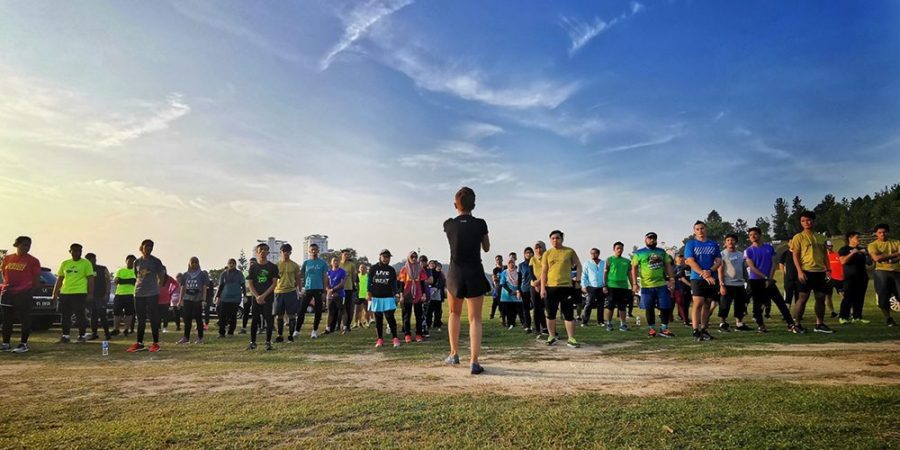 Local fitness entrepreneur, Chang Yi Hern has recently acquired the homegrown, multi-award winning sportswear brand, Ultron Sportswear. With this acquisition, Chang aims to provide Malaysians with greater and more convenient access to locally-manufactured running apparels and gear, while adding to the fitness ecosystem that he is looking to build.
Responding to the Rise in Athleisure
Athleisure, a combination of the words 'athletic' and 'leisure' and referring to athletic apparel people wear in non-athletic settings, has been on the rise. In fact, the fashion trend is expected to grow by around 6.7% per year, from 2019 to 2026. Combining functionality and sleek minimalist designs, athleisure has led to the resurgence of sportswear fashion, complementing a new fitness-themed lifestyle. Moreover, with COVID-19 resulting in many preferring work-from-home arrangements, there are now more opportunities and greater flexibility to incorporate fitness into daily routines.
"In working remotely, people now have the freedom to schedule impromptu workout routines at any time throughout the day, should a break from work be needed. Moreover, with more and more people placing importance on health and wellness coupled with the growing focus on inclusivity, I believe now is the best time to start transforming Malaysia's fitness ecosystem. It is more than just clothes. Athleisure allows people to prioritize comfort and functionality while taking into account aesthetics as well. Ultimately, I think that giving people this kind of flexibility is a step in the right direction as we acclimatize to the new normal," said Chang.
He further added "Fitness is now an integral part of one's holistic well-being. It impacts not only physical health, but also provides benefits in other aspects – mental, sleep and overall happiness. The acquisition of Ultron, Malaysia's very own sportswear brand, is a stepping stone towards building a fitness ecosystem here in Malaysia where people are able to feel and look good as they get into the best shape of their lives."
Ultron Sportswear is Malaysia's leading unisex sportswear and lifestyle clothing brand. The brand is known for its quality sporting apparels made from Microdry fabric – that weighs from as low as 75 grams per t-shirt, which makes it the lightest running t-shirt in Malaysia, as awarded by the Malaysia Book of Records. Currently, Ultron Sportswear exports to more than 12 countries across the ASEAN and the Middle Eastern region, offering a variety of fitness apparel including sports hijab, Muslimah sportswear, and sports hand socks. The brand also supplied t-shirts to Nestle's annual walkathon- Walk a Million Miles in 2021.
Over the next 10 years, Chang looks to impact the lives of more than 100 million people across the region, making it more convenient and seamless for people to lead healthy lifestyles, physically and mentally.
Chang also founded JomRun in 2018, Southeast Asia's leading running app. Home to two million registered users across Southeast Asia, JomRun provides runners with a digital platform that encourages and promotes a healthy lifestyle.