SANA-SINI
TikTok reveals 79% of users want to ramp up Ramadan celebrations to pre-COVID levels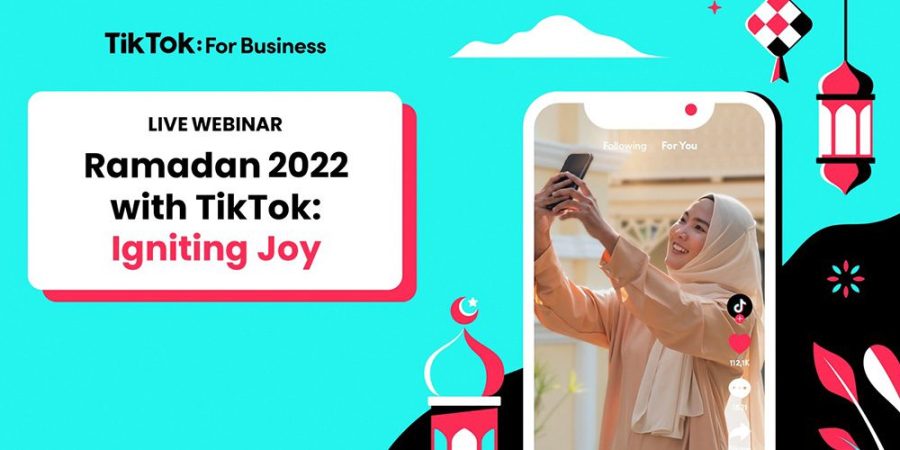 TikTok, the leading destination for short-form videos, has revealed new insights for consumer behavior during the Ramadan season, and how businesses can connect to audiences for Ramadan 2022.
Through a survey conducted with 500 users, TikTok found that 54% of Malaysians spent more time on social media during the Ramadan month. TikTok truly comes alive during Ramadan with a sharp increase in video views and videos created throughout the month, with over 32 billion views in Ramadan 2021 alone, a 28% increase compared to a non-Ramadan month.
The survey also highlighted that Malaysians are optimistic about the coming year and are eager to ramp up their celebrations. The findings suggest that consumerism might be even stronger than the previous year, as 79% of TikTok users hope to celebrate Ramadan the way they did pre-COVID and also reported a higher inclination to shop more for food, beauty and fashion.Imran Khan, Marketing Communications Manager, South East Asia says that with Malaysians now adjusted to a virtual hybrid way of celebrations, the engagement levels of users online is expected to spike even further this year. "What we're seeing is that Malaysians are not just turning to online platforms for entertainment, but are also actively participating in sharing the joys of the festive season, publishing over 48 billion videosduring the month of Ramadan in 2021. This presents a huge opportunity for businesses to tap into building conversations and connecting with highly engaging communities that gather and co-create on TikTok."
Imran said, "It's encouraging to see the spirit of the season is burning bright despite the challenges of the past years. Brands can stay relevant in this joyful period by knowing the audience's needs and creating relevant content to motivate user action towards the brand's message. 9 in 10 TikTok users who saw ads on our platform took action after viewing the ads, so we know that platforms such as TikTok do play an important role in helping consumers discover new brands or products."
During Ramadan, the content theme centres around Family, Celebration, Renewing and Giving, with some of the most popular hashtags including #SelamatHariRaya, #BukaPuasa, #BajuRaya and #PersiapanRaya.
On TikTok, brands are encouraged to celebrate with Ramadan content to stimulate users' engagement and action as 58% of TikTok users browse Ramadan product sections on online/offline platforms. Brands can collaborate with creators to elevate brand messages as they are the secret ingredient to unlocking engagement, building trust on TikTok, and can be one of the easiest ways for brands to get started.
Most importantly, Ramadan shopping excitement seems to come early for TikTok users as almost half of users start thinking about their festive shopping more than a month in advance.
"Ramadan joy can be ignited through festive and inspirational content, and there is no better time for businesses to embrace the creativity and spirit of the TikTok community and experiment beyond traditional marketing methods. With TikTok For Business, our one-stop performance marketing platform, we encourage brands to leverage the tools available to them to be discovered and find new ways to engage with our uniquely immersed users," Imran concludes.