kesihatan
The Key to Better Health is Simple: Eat Well, Keep Moving & Get Screened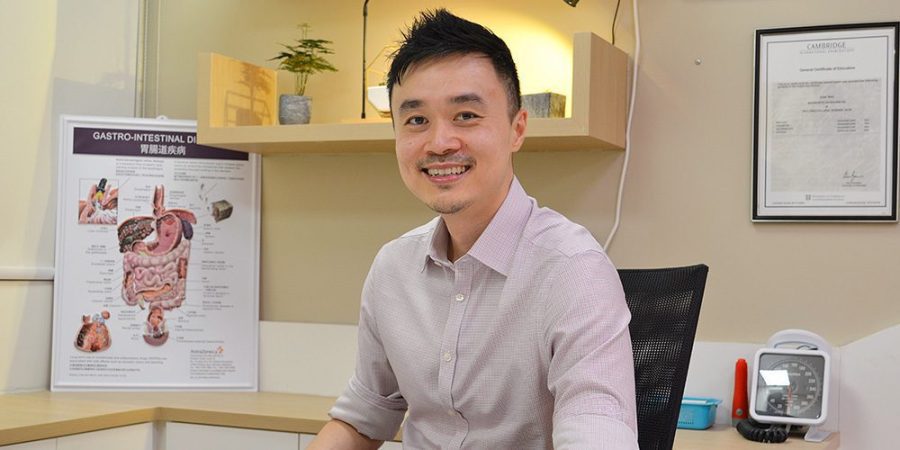 Every year as the calendar turns to January 1st, there is a push for many of us to kickstart our New Year's resolutions to improve our overall health and become better versions of ourselves.
While it is our responsibility to be mindful of changing habits to improve, it might be hard to navigate through the plethora of information and decide on where to start. This is where various consultants from Sunway Medical Centre, Sunway City have come together to round-up some of the easiest ways to stay healthy.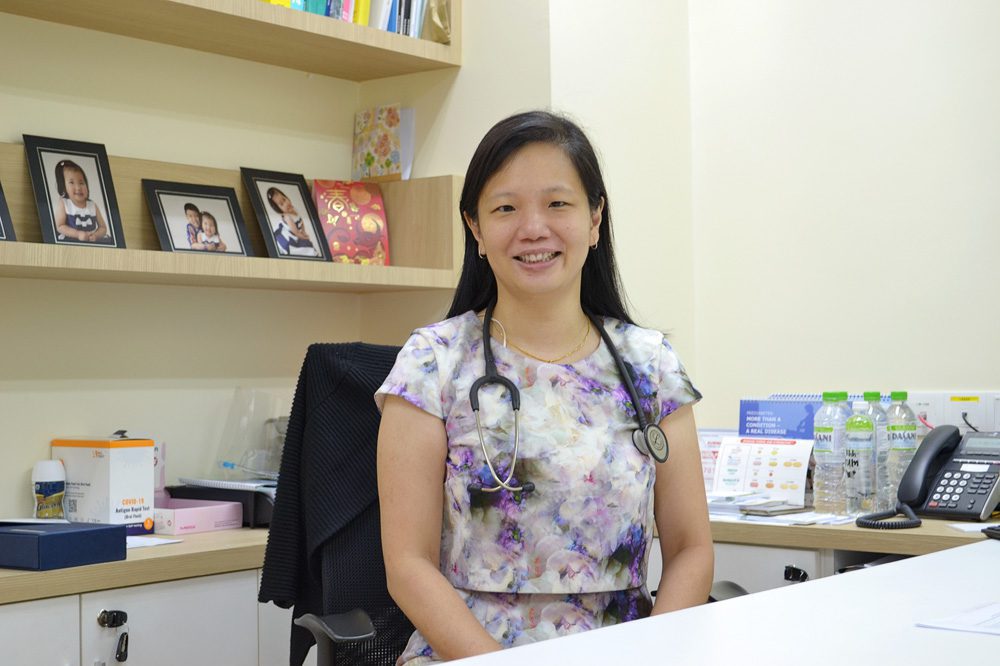 Experiencing stress from uncertainties? You're not alone.
As Dr Teoh Wei Leng, one of Sunway Medical Centre's top endocrinologists with over 13 years emphasises, the pandemic has changed our lives in many challenging and long-lasting ways. "People find it harder to draw up boundaries between their work and personal time and it makes them stressed because they cannot seem to switch off. To add to that, parents with young children notice that expectations and dynamics within their families have changed by being cooped up at home for long periods of time – all this causes great amounts of stress to the body," she explains.
Dr Teoh shares that she has seen many patients come to the hospital for consultation with symptoms that are not linked to actual diseases, but are instead caused by stress, such as chest pains and indigestion.
Dr Max Hu, a seasoned gastroenterologist at Sunway Medical Centre, echoes these thoughts and elaborates that excessive amounts of unchecked stress over the pandemic can seriously affect our digestive health.
"Our body clock also governs our digestion so if our lifestyle is turned upside down, it can definitely affect our gastrointestinal tract in ways that are not always obvious," he explains. This can result in common problems like acid reflux, abdominal pain and bloating, and erratic bowel habits including loose stools or constipation.
Elaborating further, Dr Max says that the most common complaint of indigestion is bloating, which can be controlled by cutting down on sugary foods, avoiding drinking from straws, switching to low lactose or non-dairy alternatives, and ensuring 3-7 smooth bowel movements per week.
First things first: Eat Well & Keep Moving
Being at home all the time means many of us are lacking the physical movement we need. "Even people who exercise regularly have had their daily routines disrupted. This lack of physical movement in time can lead to weight gain, acid reflux and constipation," Dr Max shares.
Dr Max further expresses that, "A common misconception many people have is that simply eating more fruit and vegetables is healthy, more so during lockdown when people are trying healthier recipes. Whilst beneficial to health, the increased fructose and fibre consumption can result in painful bloating and flatulence especially if you are already constipated to begin with. So fibre is good, but if more of it isn't helping your symptoms, speak to your doctor."

"It is also important to remember that indigestion or altered bowel habits persisting for longer than 4 weeks can be a sign of cancer especially for those older than 40. So always get advice from a professional if this is the case," he adds.
Another crucial part of inculcating healthy changes into our lives is movement and exercise – to this end, Dr Teoh understands that for people with hectic lifestyles, this may be difficult to do. "Exercising properly is hard when you don't have the time, but what's most important is simply making sure your body is moving as much as possible."

"It doesn't need to be vigorous; you just need to be moving. Try parking your car further from the entrance of your building so you can squeeze in a walk or take the staircase to your floor instead of the elevator if you can," Dr Teoh suggests.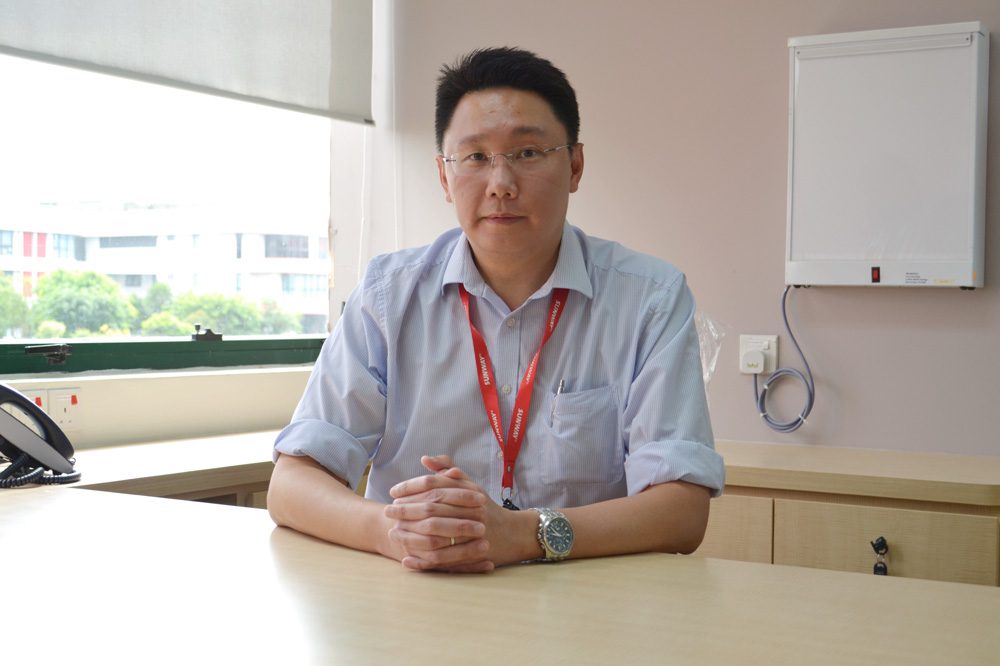 Understand your body: See a professional & get your health screened
We should be well informed when deciding to make healthy changes to our lives – and while that may seem daunting with the plethora of information coming at us from all sides, Dr Max believes that one of the most basic is understanding how your body responds to your diet.
"Take the keto diet for example. Switching from starches to fats as a primary source of energy can result in weight loss; but also high circulating blood lipids and potentially altered gut bacteria which can affect our health in other ways. Also, not all dietary fats are created equal, so consult a professional if you wish to embark on such dietary changes," he elaborates.
Even simple things like keeping your daily sugar intake in check is necessary, as Dr Teoh shares that the daily recommendation is 5 teaspoons a day. "So, if you want to enjoy your favourite drinks at the mamak, instead of asking for kurang manis, try asking for 'no manis'! she adds playfully.
Finally, to make lasting healthy changes, we should be taking the initiative to go for regular health screenings at least once a year. Those aged 40 and above, and especially those with a familial history of disease, are encouraged to do regular screenings to ensure they are not at risk of developing conditions such as hypertension, hypercholesterolaemia, diabetes or cancer.
Both Dr Max and Dr Teoh share that many of their patients over the past year did not attend their regular check-ups at the hospital because they were wary of catching the COVID-19 virus.
"During the pandemic, people were scared to come to the hospital. Unfortunately, during this period of dormancy, there have been cases where a patient's condition suddenly worsened because they have not been following up with their doctors," Dr Teoh shares.
In cases like these, she encourages patients to opt for teleconsultations, where they can share their medical results or issues with their doctors without leaving the safety of their homes.
Sunway Medical Centre was one of the earliest healthcare providers to adopt teleconsultation during the country's Movement Control Order (MCO) period in 2020, which allowed patients to continue their consultations with doctors remotely. Now, patients can access simple, free, and secure healthcare services with Sunway Medical Centre's 24-hour Telemedicine Command Centre, established in 2021 to support essential demands of the increasingly COVID-wary population.
Vaccinations before vacations, always.
Despite the many hurdles 2021 doled out, 2022 seems to be a year of optimism for many. That optimism includes the reignition of our readiness to travel both domestically and overseas.
However, Dr Ericson Chia, an internal medicine physician at Sunway Medical Centre, wants to make sure Malaysians take the necessary precautions for their health and safety and plan well ahead before stepping on a plane. "The most important precaution we need to take before deciding to travel overseas is to make sure we are fully vaccinated against COVID-19. This includes if we are scheduled to get our booster shots, we should be sure to get it as soon as possible," he says. He also adds that it is imperative to continue observing practices such as mask wearing, washing of hands and avoiding crowded spaces.
"As time goes by, our risk of getting a breakthrough COVID infection increases as the effectiveness of the vaccine wanes, even if we have received two doses," Dr Ericson explains. "After about 3-5 months, the effectiveness for vaccines such as Pfizer and Sinovac drop to about 68% and 28% respectively – however studies have shown that upon receiving booster shots, vaccine effectiveness may go back up more than 90% depending on the type of booster taken.
On the safety of mixing vaccines, Dr Ericson ensures that there is no added risk. In fact, based on studies done, the mixing of certain vaccines actually increases the effectiveness in terms of preventing Covid infection.
He likes to use this analogy when explaining about Covid and vaccination- the Covid-19 virus is akin to rain whereas the vaccines being the umbrella. "You may get slightly wet but the umbrella will prevent you from getting fully drenched ie. Prevent you from developing severe Covid pneumonia. And in terms of comparing vaccines, some vaccines do offer better protection compared to others" he says.
As a COVID safe hospital, Sunway Medical Centre adheres strictly to multiple Standard Operating Procedures (SOPs) for the safety of all patrons, consultants and staff. These SOPs include:
The creation of negative pressure rooms, cabins and isopods to keep the suspected or confirmed COVID-19 positive patients in, so that the virus is contained and does not infect the public or healthcare workers.
Clean, indoor air with UV-equipped air vents and air handling units (AHU) providing more than 12 air changes per hour in critical areas.
Championing COVID-19 vaccination as a Vaccination Centre since Phase 1 of the National COVID-19 Immunisation Program.
Ensuring all staff and consultants are fully vaccinated.
COVID-19 testing is compulsory for all admissions.
Restrictions on visiting hours and numbers of visitors, with only designated entry points that are triaged 24/7.
Regular sanitisation of clinics, wards and common areas are carried out.
Teleconsultation made available.