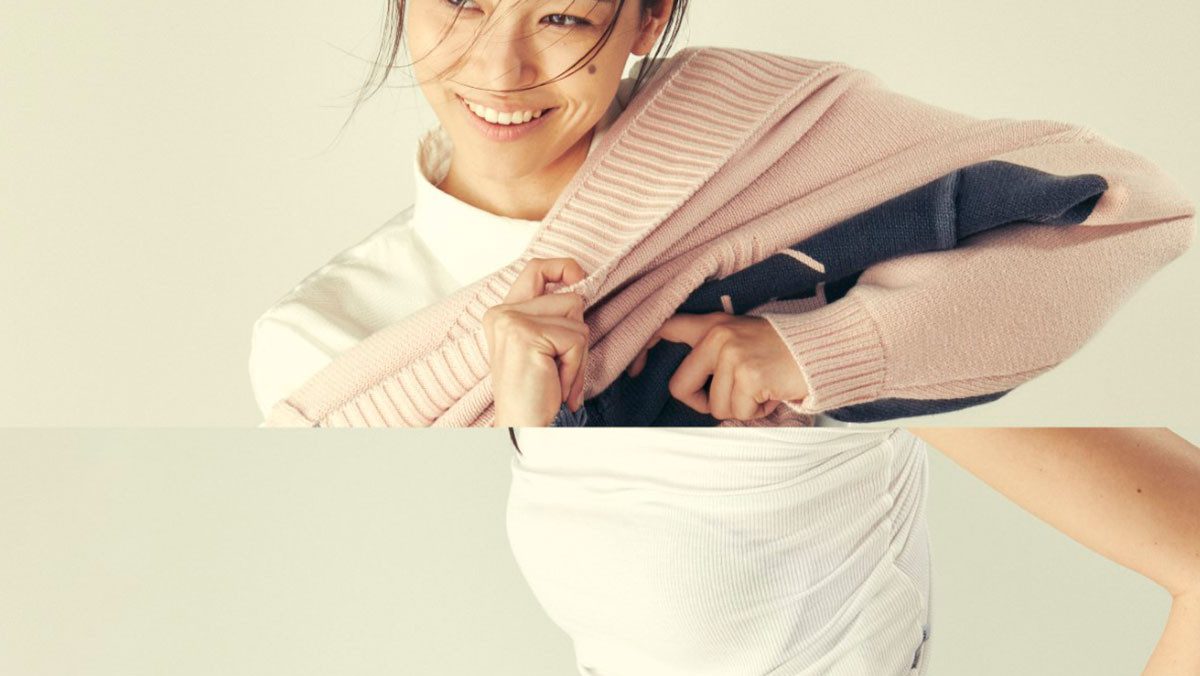 AUTUMN/WINTER 2023/24 COLLECTION
Season after season, A|X Armani Exchange proposes the components for a metropolitan wardrobe made of garments with a strong identity, easy to use and combine as a way of expressing one's individuality. The palette is warm, earthy and enveloping this season: notes of grey, beige and brown are ignited by pop flashes of yellow, green, royal blue and magenta. Black accented with white in the background represents the uninterrupted flow of the urban skyline and the point where masculine and feminine come together. The wardrobe is fluid, with garments often suiting both him and her despite their respective differences.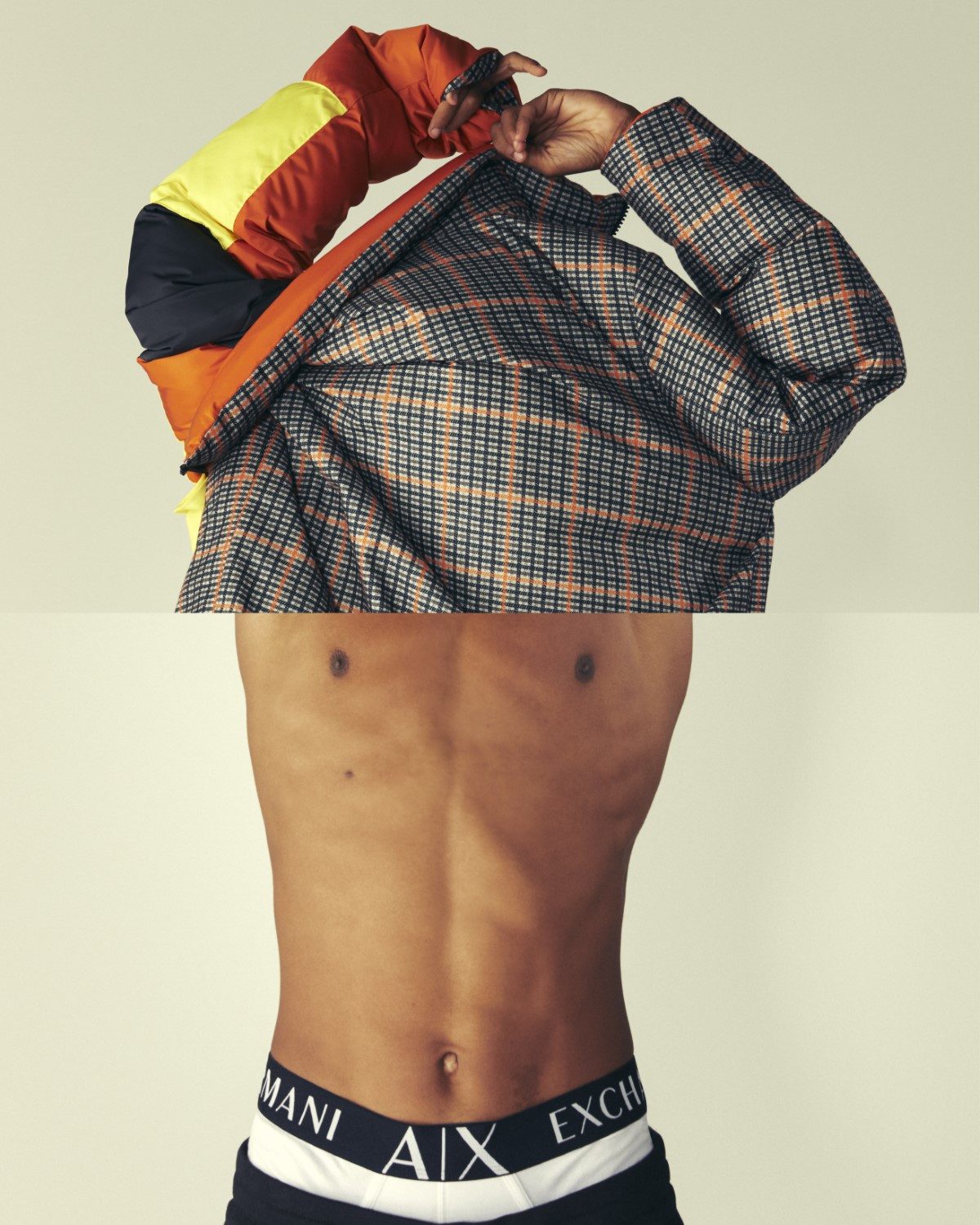 The men's collection plays with a blend of materials and colours that emphasises the cut and structure of garments or linings. It consists of down, bomber and varsity jackets, trousers, pullovers, sweatshirts and cardigans. Unwashed denim adds a decisive touch. The women's collection is identical in spirit but more elegant in expression. It consists of single and double-breasted blazers, flowing trousers, tops, sparkling dresses, down jackets and knitted ensembles. Materials are warm: blends of merino wool, cotton, cotton-viscose-
silk, velvet, chiffon and rayon, as well as recycled nylon, organic cotton, eco-padding and viscose.
A collection whose metropolitan attitude is always synonymous with responsibility.