CANTIK
Year Of The Tiger With NEW PITERA™1 Essence Limited Edition.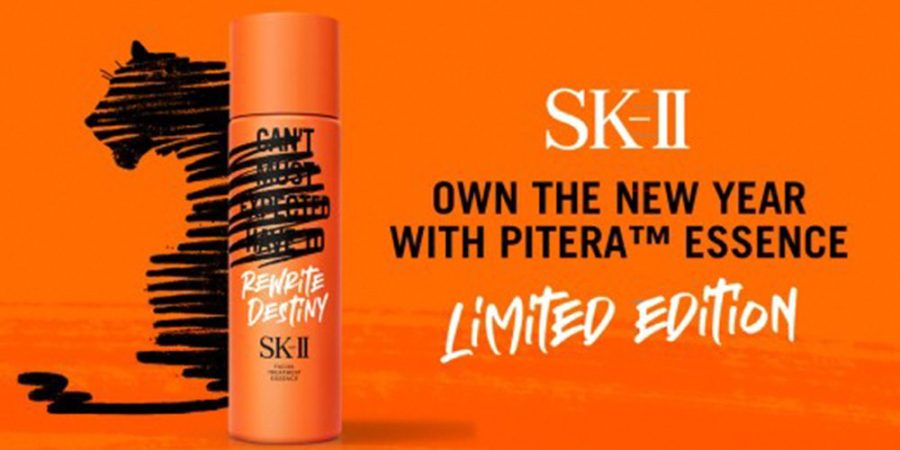 Rewrite Destiny and Own Your Stripes – This Year of the Tiger, global prestige skincare brand SK-II invites you to define your own destiny and cross out limitations that hold you back with its NEW PITERA™1 Essence Limited Edition.
Inspired by the bravery, power and strength of the tiger, the limited edition design makes a striking statement behind SK-II's brand purpose and mantra–"Destiny is not a matter of Chance, is a matter of Choice".
Essentially unchanged for over 40 years, PITERA™ Essence is SK-II's signature and most awarded bestseller2. With more than 90% PITERA™, it is loved by millions of women around the world for its transformative power to Crystal Clear Skin.
The secret behind PITERA™1 was unlocked over 40 years ago in a sake brewery in Japan based on the chance observation of miraculously youthful-looking hands in stark contrast to an old Toji's wrinkled face.
Celebrate the year of the Tiger with the NEW SK-II PITERA™1 Essence Limited Edition, the best gift for Crystal Clear Skin. 2 From 2003 to 2018, Facial Treatment Essence has won over 330 beauty awards, making it the most awarded product in SK-II.