CANTIK
Kempen Beli Barang Nivea dan Eucerin® di Shopee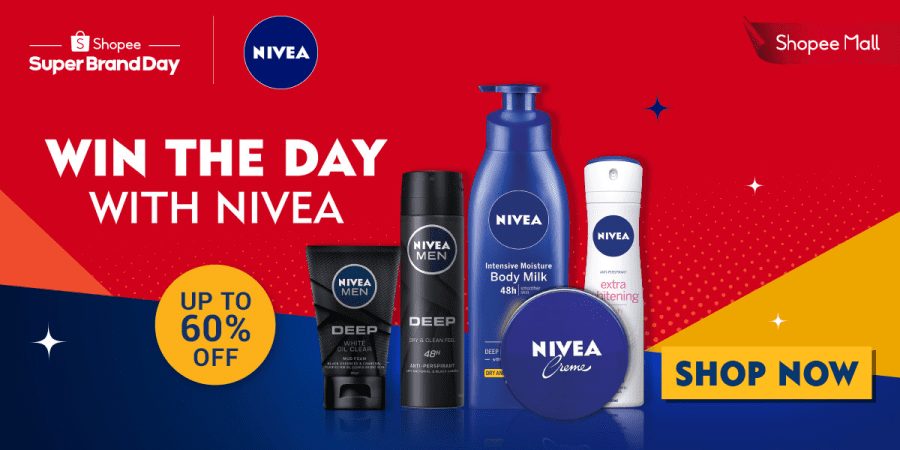 [vc_row][vc_column][vc_column_text]
Berita baik pengguna Eucerin® dan Nivea kerana laman web Shopee bekerjasama dengan Beiersdorf (syarikat penjagaan kulit global) dengan melancarkan kempen 'Win the Day with NIVEA and EUCERIN'.
Kempen ini sempena meraikan ulangtahun pertama Beiersdorf menjual produknya melalui Shopee. Dengan menjadikan Shopee sebagai platform, penjualan dua produk penjagaan diri di bawah syarikat ini telah meningkat lebih 300% tahun ke tahun, menunjukkan kejayaan Beiersdorf dalam e-dagang dan komitmen Shopee dalam memberikan servis terbaik.
Pengguna boleh membeli pelbagai jenis produk termasuk pelembap, pembersih muka dan deodoran. Sorotan kempen ini termasuk:
Diskaun dan Promosi: Nikmati sehingga 60% produk NIVEA dan Eucerin®, menggunakan baucar apabila anda membeli sehingga RM50 dan ke atas.

Hadiah-hadiah Harian

Pro-Tips Penjagaan Kulit: 

Nantikan pro-tips penjagaan kulit harian, bagus untuk mereka yang baru belajar tentang rutin penjagaan kulit atau untuk sesiapa sahaja yang ingin tahu bagaimana menjaga kulit dengan lebih baik.
[/vc_column_text][/vc_column][/vc_row]