FESYEN
WHERE MEMORIES COME ALIVE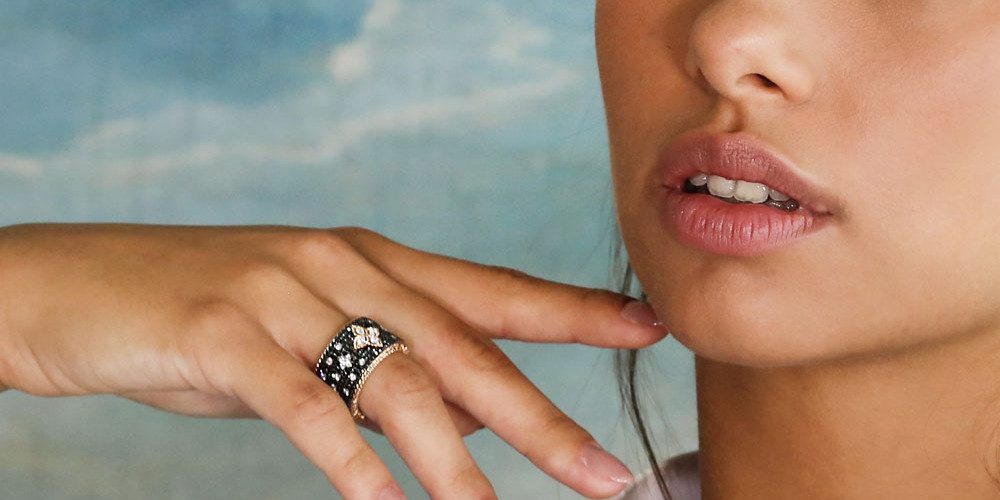 Discover the captivating world of Venetian Princess, where memories come alive in vibrant hues. As with the colour analysis technique called armocromia, this play of colour not only enhances natural beauty, but also illuminates the essence of our cherished moments.
Have you ever noticed how memories are often bathed in unique colors, different from reality? It's as if a skilled director orchestrates the lighting, focusing on the emotions rather than mere events. In crafting Venetian Princess, Roberto Coin harnessed the power of armocromia to evoke the spirit of his beloved Venice. Each design reflects the memories that inspire the brand, intertwining with the city's rich heritage.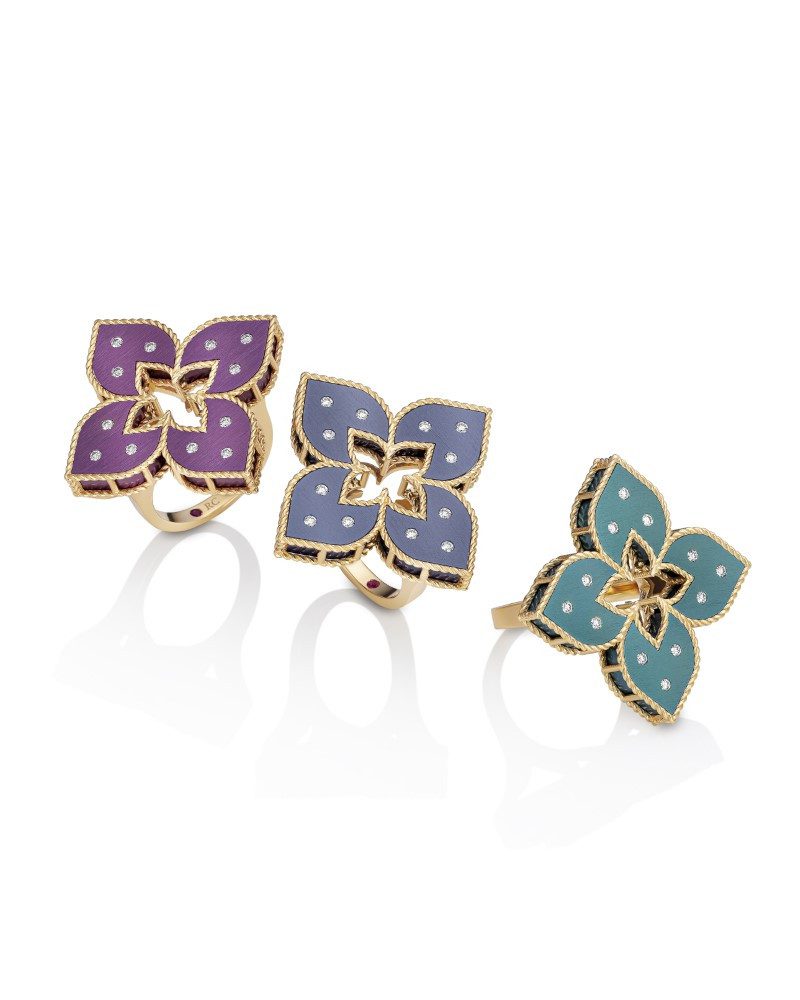 Embrace the lush beauty of Venetian Princess adorned with malachite, its Venetian petals blooming with memories of prosperity and vibrant horizons. Upon reflection, we found that joyful memories often shimmer in green. Green and yellow embody the exuberance of life, evoking the happiness we find
outdoors.
Next, immerse yourself in the depths of emotion with Venetian Princess creations adorned with lapis lazuli. Its profound blue hue captures the essence of our relationships, where every interaction stirs our hearts. These memories shape who we are. Blue becomes not a colour of sadness, but a celebration of the
profound emotions we savour in the presence of loved ones, and the vivid tapestry of our human connections.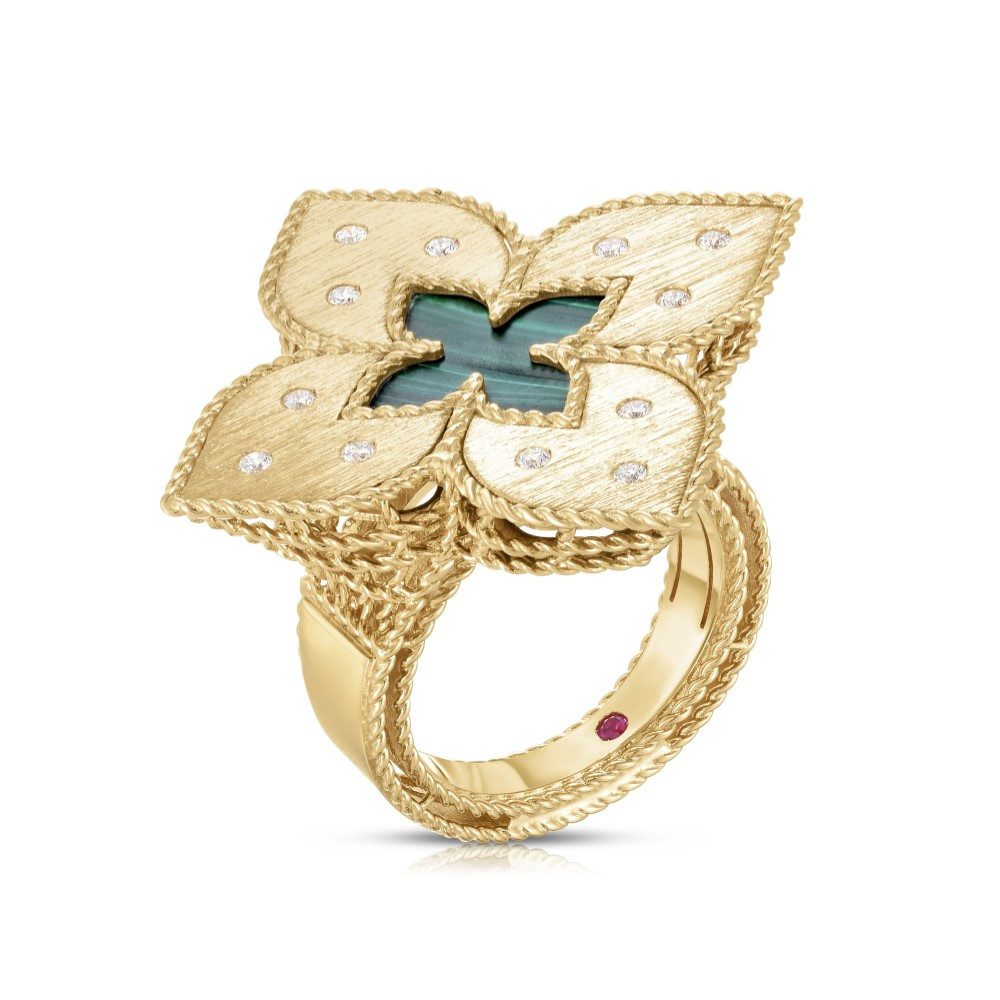 Finally, the newest additions to the Venetian Princess collection bring a novel material into the family, featuring titanium petals in magnificent shades of pink, blue and green. The captivating array of new colors adds a new dimension of beauty, allowing each woman to find the perfect shade that resonates with her individuality.
Experience Venetian Princess, where memories become a symphony of colour and emotions forever cherished.