FESYEN
The All-New Adidas Supernova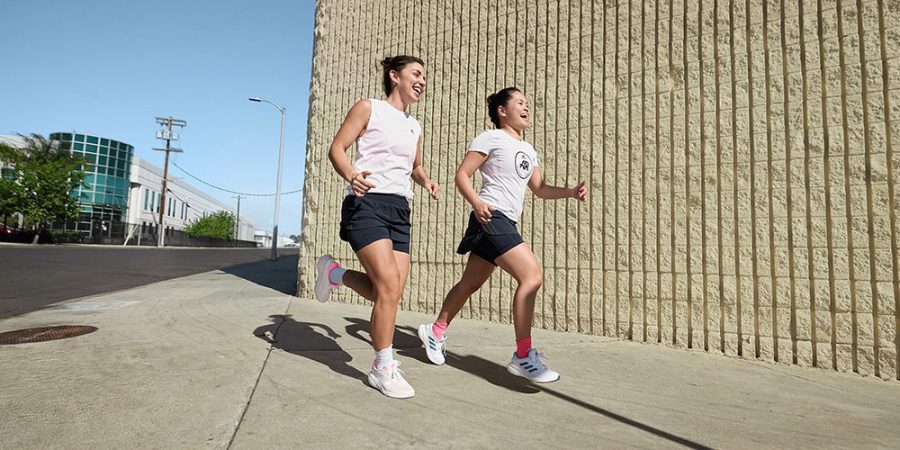 After being told for years that nothing good happens in the comfort zone and that results can only be achieved by pushing out of it, the new adidas Supernova is set to change the game. Encouraging new runners to embrace their comfort zones, the shoe is designed to help them discover the joys of running and make it a long-term habit.
Runners of all abilities can benefit and improve their running performance even while staying in their comfort zone. Training within your comfort zone not only helps runners to establish a sustainable habit, but it can also help them develop confidence in their running and selves.
COMFORT FROM THE FIRST STRIDE
Crafted with the specific needs of entry-level runners in mind, the key features of the new adidas Supernova are:
Comfort meets energy – the precisely balanced mix of bounce and boost in the midsole is designed to deliver comfort and energy return with every stride
Padded tongue and heel – the new padded tongue and heel construction delivers a comfortable feeling from the outset
Grip for any terrain – the direct injected TPU outsole is designed to deliver grip, resulting in a comfortable run on any terrain
Created through a female lens – the shoe has been crafted to deliver a tailored fit for women, with a silhouette that mirrors the anatomy of the female foot, ensuring that women feel comfortable and supported on their runs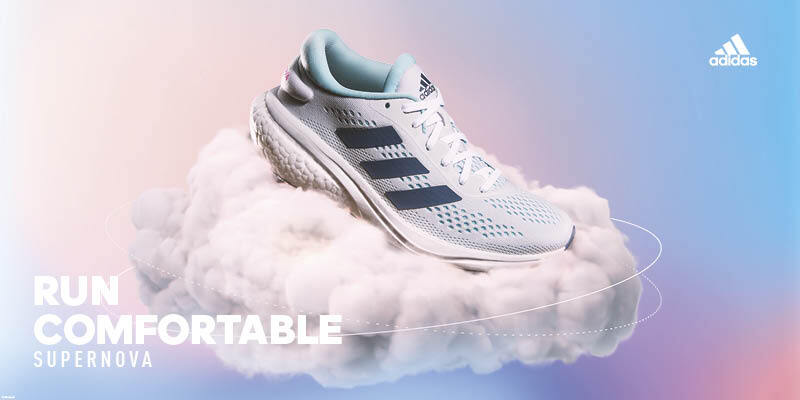 INCORPORATING ADVANCEMENTS IN COMFORT AND SUSTAINABILITY
The new adidas Supernova not only incorporates advancements in technology and comfort, but also in sustainability. The new product has a 12% lower carbon footprint for the female version and 10% lower carbon footprint for the male version compared to a previous model, marking the first time that adidas has created an entry level product with such a low carbon footprint at scale.
From raw material extraction, processing, packaging, all the way to the end of product's life, adidas calculates and communicates its carbon footprint, conforming to an internationally recognized standard: ISO 14067. To reduce our footprint, we need to measure it. The concise footprint results made available to consumers provides full transparency on the complete lifecycle of the product. This is just one of our initiatives to help reduce our footprint.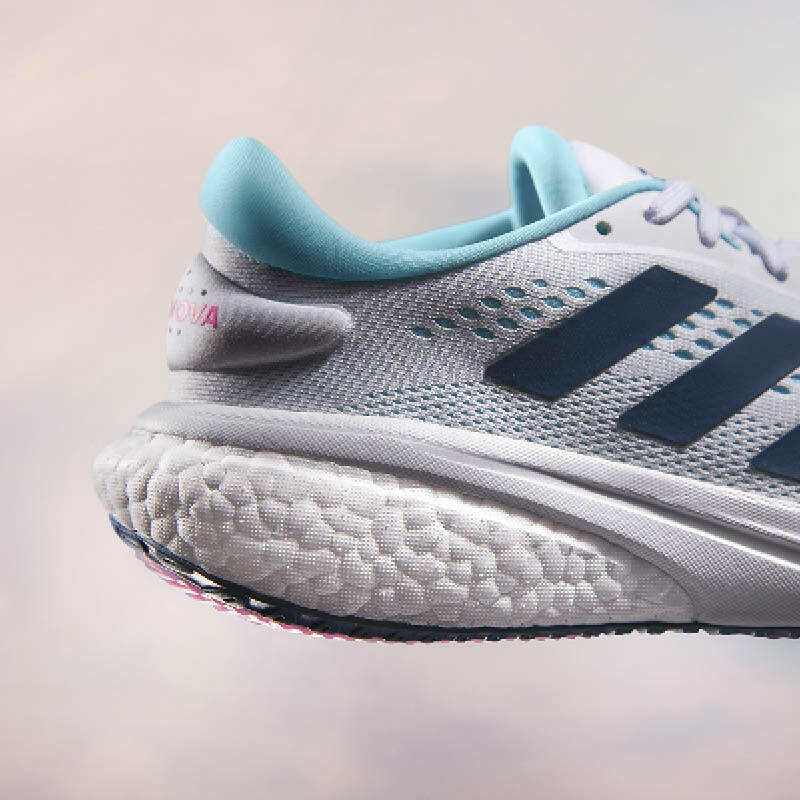 Charlotte Heidmann, adidas Running Product Manager, commented: "With the newest iteration of the adidas Supernova, we created a running shoe that is focused in every part on high comfort and energy return to bring in new runners and help existing runners progress within running. Furthermore, the whole lifecycle of the product has been considered to make the new Supernova a more carbon efficient shoe."
COMMUNITY ACTIVATIONS WITH ADIDAS RUNNERS
As part of the adidas Supernova community activations, adidas Runners will be hosting 'Bring-A-Buddy' runs for beginners in local cities across the globe. These events will provide an opportunity for runners of all levels to run at various beginner-friendly paces, including an option for a comfort run/walk pace.
Locally, two runs will be organised in accordance with the launch of Supernova. The first session, themed 'Run With A Buddy' will commence on the 14th of July 2022 at the University of Malaya Arena from 7PM-10PM, focused on running drills and interval workouts. The second session, the 'Comfort Run' will be hosted on the 24th of July at Brand Center Pavilion from 6:30AM – 9:30AM with different distances for runners of all stages – beginner, intermediate and advanced.