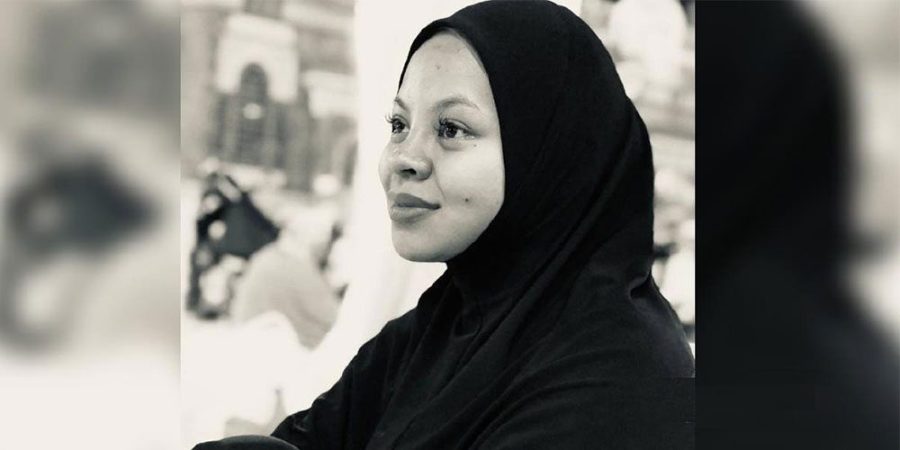 'Bidadari syurga saya pergi buat selamanya," kata pelawak Shuib yang kehilangan isteri tercinta juga penyanyi, Siti Sarah Raisuddin, 37, selepas bertarung nyawa akibat Covid-19, hari ini. (Pasangan itu berkahwin pada 26 Februari 2011. Hasil perkahwinan, pasangan ini juga mempunyai tiga cahaya mata, Uwais Alqarni, 10, Dzahira Talita Zahra, 8, dan Ariq Matin, 6 dan Ayash Affan.
Perginya kerana wabak, perginya juga kerana melahirkan anak, belum sempat menatap anak yang dikandung, belum sempat si bayi merasa susu ibunya. Perginya dengan redha suami dan diratapi oleh ramai. Perginya hari Isnin di akhir bulan Dzulhijjah memasuki awal Muharram. MasyaAllah! Indah lagi ditambah dapat mengucap kalimah syahadah sebelum ditidurkan. Antara tanda mati syahid adalah mata kerana perang menegakkan Islam, wabak dan mati bersalin. Allahu Akbar. Kecuali perang, yang lain milik arwah. Pemergian yang dicemburui. Bertuah sungguh Sarah.
'Allahummaghfirlaha Warhamha Wa'aafiha Wa'fu Anha Wa Akrim Nuzu Laha Wa Wassi' Madkholaha'
Wahai Allah Yang Maha Besar. Ampunilah, rahmatilah, bebaskanlah dan lepaskanlah rohnya. Dan muliakanlah tempat tinggalnya. Luaskanlah jalan masuknya. Cucilah dia dengan air yang jernih lagi sejuk dan bersihkanlah dia dari segala kesalahan bagaikan baju putih yang bersih daripada kotoran. Dan gantikanlah rumahnya dengan rumah yang lebih baik daripada yang dia tinggalkan dan keluarga yang lebih baik, daripada yang dia tinggalkan.
Ampunilah segala dosa-dosanya baik yang sengaja dan yang tidak sengaja. Terimalah setiap amalan dan kebaikannya menjadi ladang pahalanya. Masukkanlah dia ke dalam syurga FirdausMu. Lindungilah dia daripada siksa kubur serta fitnahnya. Juga daripada siksa apa neraka. Wahai Allah berikanlah ampunanMu kepada Rohnya.
Sebak menerima berita sedih ini, apa tah lagi bagi kami yang mengenalinya. Beberapa kali di set penggambaran dan kali terakhir di satu pentas tiga tahun lalu, kami menjadi juri untuk satu pertandingan fesyen. Siti Sarah bijak sekali memberikan pendapatnya mengenai pakaian yang diperagakan oleh model hasil rekaan pereka amatur. Duduk sebelah saya teringat katanya, "kak kalau Sarah cakap salah, kak betulkan ya. Sarah pun tak pandai mana. Pihak penganjur minta Sarah jadi juri, beritahu rekaan tiga peserta yang bertanding adalah inspirasi Sarah – Pakaian yang disenangi dan sesuai untuk Siti Sarah. Setiap pereka menghadirkan tiga ciptaan. Begitu di sesi itu (saya juri tetap) dia pantas memberikan pendapatnya yang jujur menggunakan bahasa yang sedap didengar dan padat. Di akhir sesi, kami sempat berbual dan bertukar nombor, pernah dua kali berbual di telefon. Orangnya lemah lembut, mesra dan merendah diri. Saya perlu senang dengan suaranya, merdu, lepas dan jelas sebutan.
Saya percaya kawan-kawan media terutama yang rapat dengan arwah, peminat malah satu Malaysia amat terkesan dengan pemergiannya ini. Saya petik salah satu daripada kiriman takziah daripada Azrene Ahmad (isteri kepada Datuk Dr. Fadley Yaakob).
"Of all the deaths from Covid19, this one affected the whole nation the most. A singer, who had a beautiful voice but when alive was deeply unappreciated. A businesswoman, who before the last few weeks was mostly ridiculed but the general public. But then she fell ill… whilst pregnant. The public rallied to support her husband and gave the whole family all supportive words and prayers of vigilance. Hoping beyond all hope
that she would pull through to safely deliver her baby and return to the loving arms of her family. As her health deteriorated and system after system began to fail, doctors elected to save the life of her unborn child so that they could concentrate on saving her life. She safely delivered a baby boy. She never woke up and last night her oxygen levels dropped whilst the nation was gripped with fear. She breathed her last breath in the early hours of this morning.
May you rest in peace, dear angel of heaven. The whole of Malaysia mourns you today. You left us with prayers upon prayers to accompany you and your journey to a place where nothing can hurt you, no one can harm you with harsh words or deeds. You will forever be remembered as a daughter who was filial to her parents, a woman who had no desires for riches, a wife who accepted her husband in his time of difficulty then encouraged him to become a better person for you and your children, a mother who was so loving to her children, a soul who was full of sabar no matter the harsh words thrown at you. You are an inspiration to young women not because of a fairytale but because of how you faced the world head on with kindness, perseverance and strength. You have shown them that happiness is possible if you work at it, that love and respect comes from being kind and patient. Al fatihah for you, angel.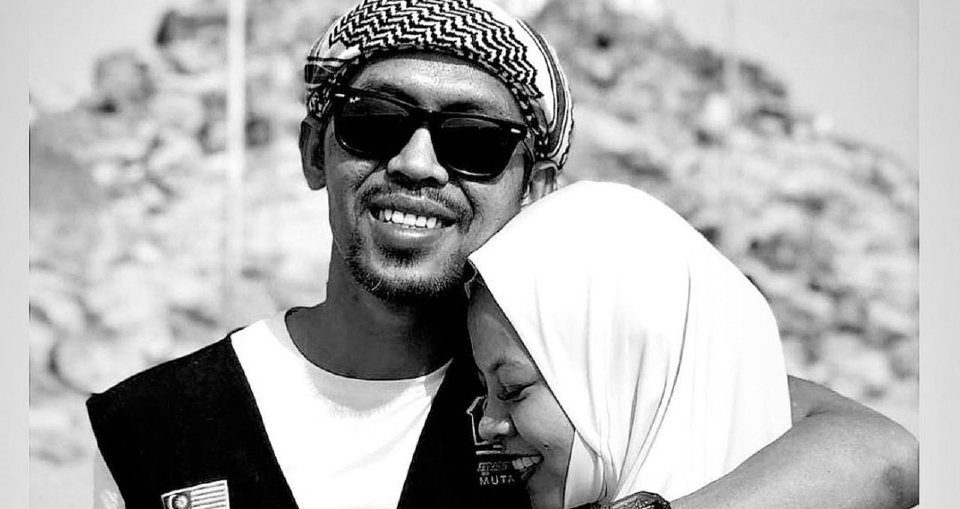 Pasangan itu berkahwin pada 26 Februari 2011.