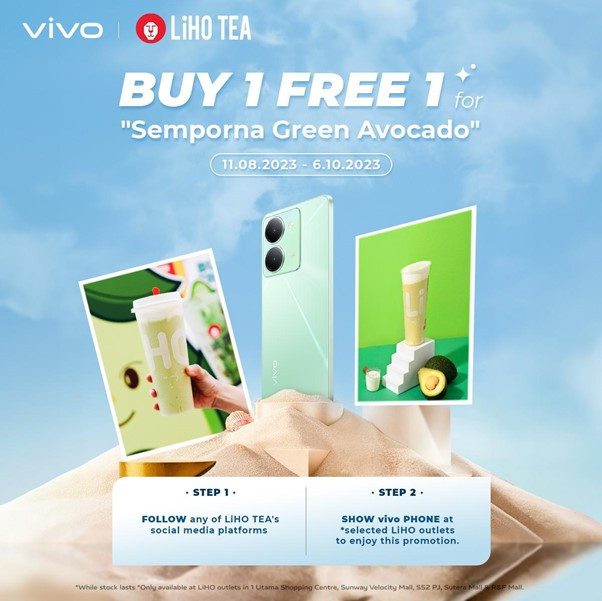 Following the successful partnership with Tourism Malaysia, vivo Malaysia has now embarked on a new partnership with Singapore's top tea brand, LiHO TEA with vivo Y36 5G Semporna Green. This astonishing collaboration has given birth to a limited edition and exclusive beverage named Semporna Green Avocado. As a special treat, customers can indulge in a Buy 1 Free 1 promotion, which will be available from 11 August to 6 October, 2023.
The Semporna Green Avocado drink is a tribute to the vibrant Semporna Green shade, drawing inspiration from the exquisite Sabah tourist destination. This rich and satisfying drink harmoniously combines two of LiHO TEA's signature elements – the salty and savoury cheese topping atop the velvety avocado blend.
Crafted with the finest Mexican Avocado and Gula Malacca, this revitalising drink mirrors the vibrant shades of the vivo Y36 5G smartphone, embodying the captivating allure of Semporna's shimmering sea waters. For all fervent LiHO enthusiasts, the Semporna Green Avocado is an absolute must-try.