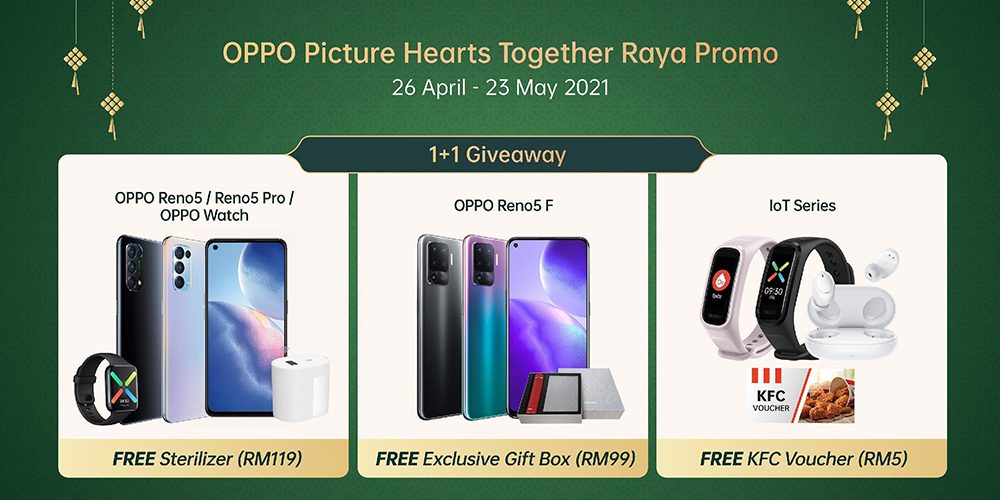 The Raya season conjures up warm images of family reunion and togetherness, which is what OPPO aims to bring to families this festive season, with the OPPO Picture Hearts Together Raya Promo!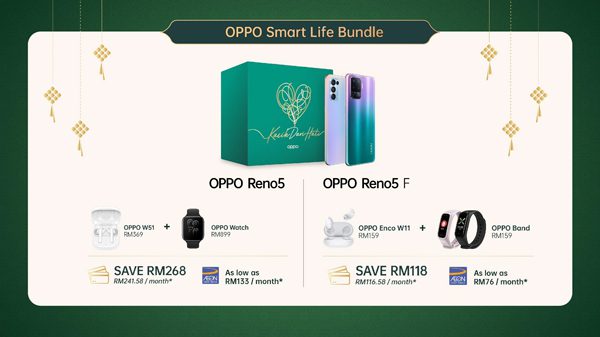 From 26th April to 23rd May, with every purchase of the OPPO Reno5, Reno5 Pro or OPPO Watch, customers will be gifted one Smart Sterilizer worth RM119! For every purchase of the OPPO Reno5 F, an exclusive gift box worth RM99 awaits. Lastly, a purchase of any IoT series product will come with a KFC Voucher worth RM5!
The festivities do not end there, however, as OPPO is also offering specially curated bundles designed as the perfect gifts for loved ones. Aptly named, OPPO's Smart Life Bundles feature smart devices to enrich the lives of loved ones. Within the boxes, however, the bundles tell a story of hearts reuniting and homecoming.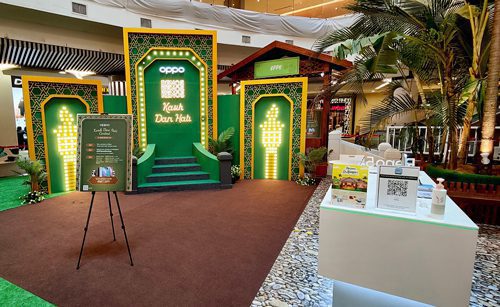 Arriving in a festive green box, the OPPO Smart Life bundles come with two options of smartphones and IoT products. Priced at only RM1,399, option 1 consists of an OPPO Reno5 F, an Enco W11 and an OPPO Band, all worth up to RM1,517! For option 2, available at only RM 2,899, the bundle consists of an OPPO Reno5, an Enco W51, and an OPPO Watch 41mm, all worth up to RM 3,167!
As befitting the Raya spirit of family and togetherness, upon opening the box, receivers will be greeted with an exquisite rose gold-lined card reminiscent of a kampung. By pulling the card to the right via a string to reveal the products within, the family on the card would make their way to the left and thus completing their"balik kampung" trip!
The OPPO Smart Life bundles are now available for purchase and gifting at My OPPO Space and on the OPPO Official Online Store, from 26th April to 23rd May.
While this is happening, don't forget about the OPPO Kasih Dari Hati Roadshow at 1 Utama Shopping Centre's Oval Concourse LG and Centre Court G, also currently happening from 21st April to 16th May, where more deals await!