SANA-SINI
JD.com's Omni Channel Business Model Using JD.com Technologies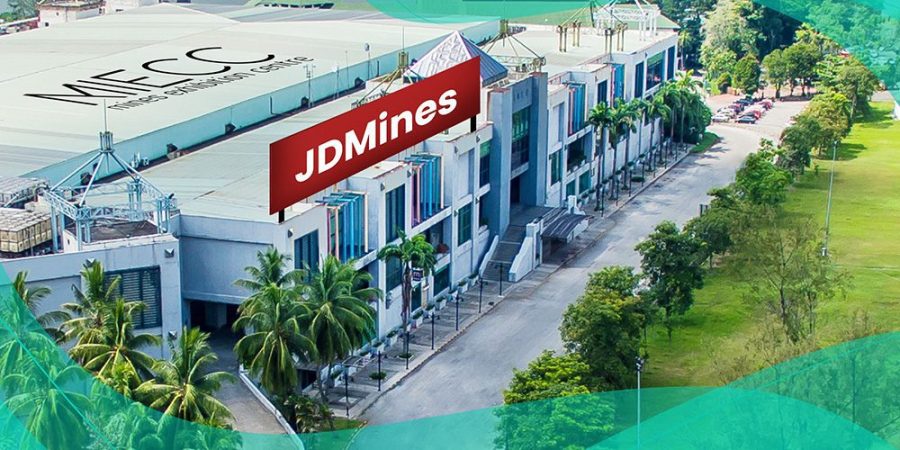 Country Heights Holdings Berhad ("CHHB") is pleased to announce that it has entered into a Licensing and Collaboration Agreement with Beijing Wodong Tianjun Information Technology Co. Ltd, a wholly owned subsidiary of JD.com, a leading technology driven e-commerce company in China.
The collaboration will lead to the development of JD.com's Omni channel business model using JD.com technologies and CHHB's resources for the Malaysian market.
JDMines Sdn Bhd will be set up and to operate this initiative and it will be 70% owned by CHHB with the remaining 30% owned by Star Pulse Sdn Bhd, a technology incubator who will be working with CHHB on the implementation and execution of the omni channel business model.
With this collaboration, JDMines will build the first physical store of about 100,000 sq ft of retail space on the ground floor of Mines International Exhibition and Convention Centre (MIECC), located at the Mines Resort City, Selangor. Consumers will be able to enjoy the curation of products by JDMines in a physical store and have a choice to purchase them in-store or online.
According to GlobalData.com's E-Commerce Analytics, the Malaysian e-commerce market, one of the fastest growing in Southeast Asia registered a strong growth of 10.6% in 2021 due to an accelerated shift towards online shopping among consumers caused by the pandemic. E-commerce payments in Malaysia are estimated to increase at a CAGR of 18.3% from RM28.5 billion ($7.1bn) in 2021 to reach RM55.7 billion ($13.8bn) in 2025. This is a market that JDMines intends to further augment with its curated products and physical showcasing from the JD.com platform.
Datuk Jared Lim, Managing Director of CHHB said, "We've been planning this with JD.com for almost one year and we are pleased to finally be able to announce the collaboration. This initiative is one of the building blocks of CHHB's transformation plan whereby we are partnering with one of the leading technology e-commerce companies in China to bring technology and products into Malaysia leveraging on our assets and branding to enhance the consumer experience. At its core, omni-channel is defined as a multi-channel sales approach that provides the customer with an integrated customer experience.


Tan Sri Lee Kim Yew, the Founder and Chairman of CHHB has this to say about the signing, "This is a pivotal moment in Country Heights which was founded to deliver "Better Living" to Malaysians. In line with our overall transformation plan, a partnership with one of the most successful technology groups in China will allow us to use technology to leverage on our assets and create significant value to our Group. Platforms allow products and services to extend our operations beyond our home state, catering for consumers across the entire market.

"The rapid spread of technology accelerated by the pandemic has led to a pressing need for businesses to adapt. Many businesses, especially in Malaysia and developing economies, are digitally disconnected. To face these challenges, businesses need to embrace technology. The pandemic has pushed to an inflection point where embracing technology is no longer an option but a necessity."
JDMines' first physical store which will be located in MIECC already commands a strong presence as Malaysia's premier exhibition venue and the pioneer in the exhibitions industry and has hosted a multitude of major events, both regional and internationally. This center is made up of a total built up area of its building with approximately 1.2 million sq ft and offers more than 8,000 persons in banquet seating capacity. This is expected to be launched within 2022 with the exact timing being dependent on the logistics challenges and travel restrictions.
JD.com is an international e-commerce company headquartered in Beijing. It is one of the two massive B2C online retailers in China by transaction volume and revenue, a member of the Fortune Global 500. The company was founded by Liu Qiangdong in 1998, and its retail platform went online in 2004. It started as an online magneto-optical store, but soon diversified, selling electronics, mobile phones, computers, and similar items. The company changed its domain name to 360buy.com in June 2007 and then to JD.com in 2013. JD.com has invested in high tech and AI delivery through drones, autonomous technology and robots, and possesses the largest drone delivery system, infrastructure and capability in the world. It has recently started testing robotic delivery services and building drone delivery airports, as well as operating driverless delivery by unveiling its first autonomous truck.