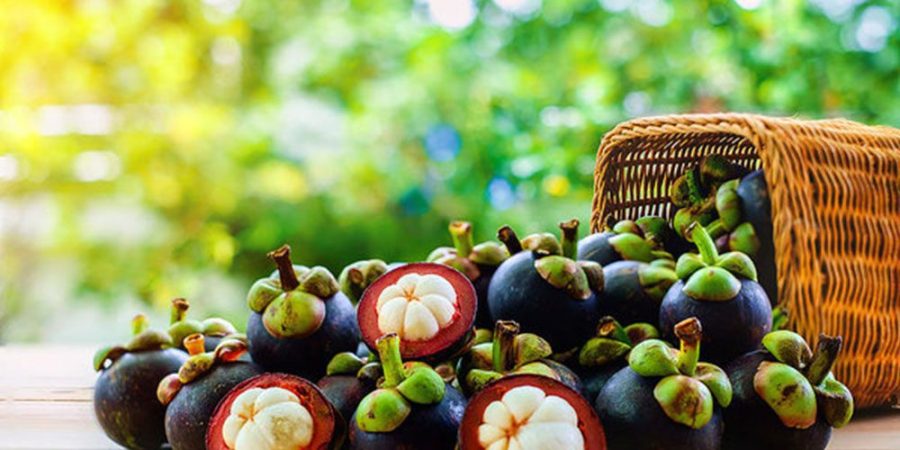 With an aging population in all developed societies, the role of caregiver has been increasingly recognized as an important one, both functionally and economically. Many organizations that provide support for persons with disabilities have developed various forms of support for carers as well.
Majalahwm.com spoke to Puan Wan Salbiah Mior Yahya Co-Founder of Woodrose Senior Residences to find out more about Woodrose Senior Residences, a home run in accordance with Shariah principles, where the experience and concept of specialised elderly care has been rethought and reshaped from the ground up.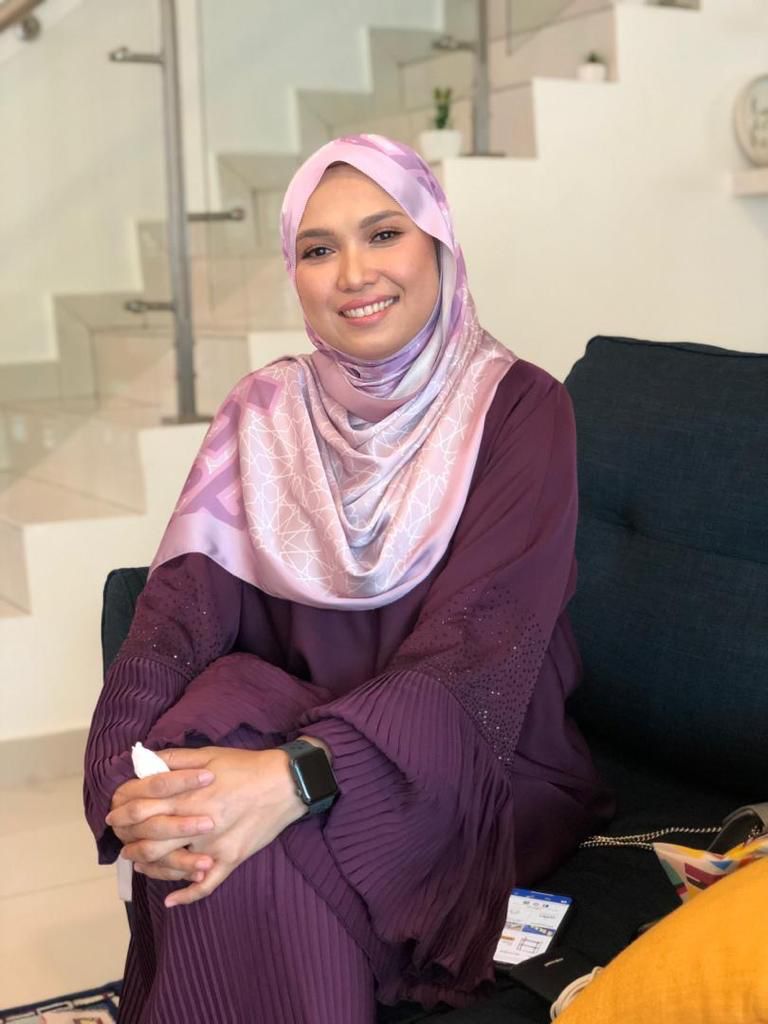 "As a Muslim, we've been thaught on how to properly care our ill parent. Keeping my mother alone with many potential risks at home is totally out of context. I've seen many working children with ill parents juggling in managing their ill parents, specially Muslim children, and come to certain level, parents were treated with less emotional or physical attention, personal hygiene were compromised and many other factor which I think we can improve on how we should handlebetter." – Wan Salbiah
Tell us a bit about yourself – your background, family?
"I was raised with two brothers in a low-middle class family, and sometimes living was challenging. But regardless, my family still prioritized education. In fact, my late father would avidly push me to always do better in any field I was in, growing my zeal for knowledge and independence.
"With this as my roots, I was known to be the early riser and the kid who always sat in the front row in class. I believed that learning and determination was the key to success, and should be leveraged no matter how rich or poor you are. But one of the leading reasons pushed me so hard and turned my attention towards nursing care was my mother and myself. Yes, I am worried about my golden age future too."
How did the idea of coming up with a Shariah compliant senior care home come about?
"As a Muslim, we've been thaught on how to properly care our ill parent. Keeping my mother alone with many potential risks at home is totally out of context. I've seen many working children with ill parents juggling in managing their ill parents, specially Muslim children, and come to certain level, parent were treated with less emotional or physical attention, personal hygiene were compromised and many other factor which I think we can improve on how we should handle them better. Shariah Compliant to me is more on showing a beautiful Islamic character and maintaining a positive intention.There were no special required tools in the Shariah Compliant home, instead we must excel in what we do and how we do it."
Why did you decide to venture into senior care homes? What was the thought behind this?
"My mother was diagnosed with heart disease and depression after my father passed, and with me being away from her, it made it hard for me to ensure that my mother got the proper care she deserved. Five years back, most facilities were run down and not quality standard in my opinion, so sending my mother to those places was out of the question. So instead of dropping this issue, I decided to turn my focus into changing the look and feel of the nursing homes in Malaysia.
"After traveling to places such as the United Kingdom and seeing their nursing home structures while studying there, I became motivated to bring that back home with me to Malaysia and transform the elderly care community. People deserve good, comfortable homes at the end of their life phases, and I aimed to make that happen."
What make Woodrose Senior Residences different from the rest of the homes in Malaysia?
"We are passionate and dedicated to taking care of the Elders. We want to make a significant change in the way we treat elders, so everyone will emulate the good values.
"Having had difficulty in finding a caregiver home that meets high standards drove us to provide such quality in our services. To us there was a need to provide for the under served Muslim markets which is mostly targeted for non-Muslims. Our support staff consist of all local carers and not many have hydrotherapy which is one of our USPs."
How does Woodrose, through its policies and the practices of individual staff members demonstrate these principles and philosophies?
"Take ownership; if you want your parents or you yourself to be cared for at the most conducive atmosphere, you must invest the deed now through your daily practices. It is important for everyone at Woodrose to understand the mission and vision hence, each one of our Medical Staff and Carer will undergo an intensive training as well as coaching until they know what is it to be a good carer to Elders. – We want to educate and change the thinking and stigma on issues related to sending elders to a home. – Guided by Shariah Principles (see below taken from website) At Woodrose, we ensure that our homes are compliant by being suitably equipped and maintained with the interests of our residents' health and safety in mind. Managed by like-minded and experienced people, our dedicated team of medical practitioners, dieticians and trained caregivers work together to ensure that our elder residents' physical, emotional and spiritual wellbeing are always met. To do this, we are guided by the following principles according to Statutory and Shariah Requirements:
● Strict adherence to high medical and dispensary practices as well as in serving nutritious and Halal meals.
● Keeping a positive and healthy outlook in our approach to carry out daily duties in a culture of excellence.
● Maintaining physical cleanliness and purity as well as encouraging positive characters within our elders such as being spiritually steadfast, sincere and genuine in their actions as well as their intentions so as to avoid anything distasteful to happen.
● A continuous display of excellence in whatever we do through our work ethics and professional conduct of service as well as seeking religious comfort. – These principles also benefits all and as a result, everyone (all race and belief) can appreciate & experience the outcome of these practices as this affects overall cleanliness, preparation of food and handling of elders."
How does Woodrose ensure quality of service for their residents?
"There are continuous efforts, initiatives and improvement being practised at Woodrose. In order to get the consistency in whatever we do, quality check by all Head of Departments right up to the upper management will be held on a weekly basis. An improvement plan or adjustment is important to be made immediately rather than later."
Does Woodrose specialize in or have experience with certain conditions that one would have? (dementia, stroke, Parkinson's disease)?
"Other than patients with aggressive behaviour and suffering from contagious diseases, we accept any type of patient care. For the past five years, Dementia under Memory Care and Rehabilitation are the most sought after package. We have been receiving more than 300 elders with majority suffering from Memory health condition ie Dementia or Alzheimers."
How are new residents welcomed and assisted to settle in, especially for those who has dementia / Alzheimer's?
"Prior to or upon admission, it is very important for the Elder's next of kin / family members to explain and share health history, family background, social history and behaviour of the Elder. This is to assist us in preparing the suitable Care Plan for the Elder. This Care Plan includes monitoring of the Elders on a daily basis, meal preparation and activities. On admission day, our Medical Team will observe elder for 18hrs to learn and understand how he/she adapts at the new place. This observation includes studying her likes and dislikes, compatibility with roommate, food, ambience and activities. It looks simple, but this process is very important especially to Elders who suffer from Dementia / Alzheimer as they usually have mood swings."
What are the protocols for staff entering and exiting a residents room?
"We have many types of rooms at Woodrose. Nursing Hall, Room with window and typical normal room; and each room has a different type of elders/patient in it, depending on elder behaviour, needs and care category. Our usual practice is by knocking the door and say 'Bye' are proven to be the best manners. Only leave the room when everything is safe including elder/patient occupying the room. – Are you referring to covid SOPs? We follow strictly and there are no visitations for family members at the moment."
Are these specific rules and policies around dementia specific areas or generally relations to people who have dementia / Alzheimer?
"Yes. Dementia / Alzheimer patients are known to be usually with mood swings. They can be quiet at one moment and verbally abusive at another moment.
Eg : Moving patients with Dementia /Alzheimer from one room to another room or from one Home to another Home is doable though not advisable. This is because patients with Dementia / Alzheimer will normally take time to adapt to the new environment."
How is caring for people with dementia / Alzheimer different to caring for other people?
"Elder/patient who is suffering from memory issue (dementia/Alzheimer) are no longer able to receive the new input and remember them. Hence taking care of them would be different than taking care of patients without Dementia /Alzheimer. Dementia patient usually have issue to manage their routine, very forgetful and to the extent they will need someone to remind about certain things that are important to them. They cannot remember day or year for that matter. Changing house/room probably will cause them trouble to recognise their new room. It takes weeks/month or even years for them to recognise the new look of their new environment."
What level of complex medical care are staff to provide? (eg stoma care, catheters, enteral feeding, wound management, etc)
"Our qualified medical team would be able to perform all the bedside procedures as mentioned above."
Does each resident have their own care plan? And if so, who prepares them?
"YES, they do. On the admission day, our Medical Team/Head of Care will get as much information possible about the patient before planning the care plan for each individual elder/patient."
Can Woodrose provide other health services such as physiotherapy, podiatry, optometry, occupational therapy and dentistry? How does this work?
"We have our own Rehabilitation Department who prepares most of the rehab activities (ie Physio, occupational therapy, hydrotherapy) carried out at Woodrose itself. Any other treatment/procedures can be arranged should our elder/patient require any."