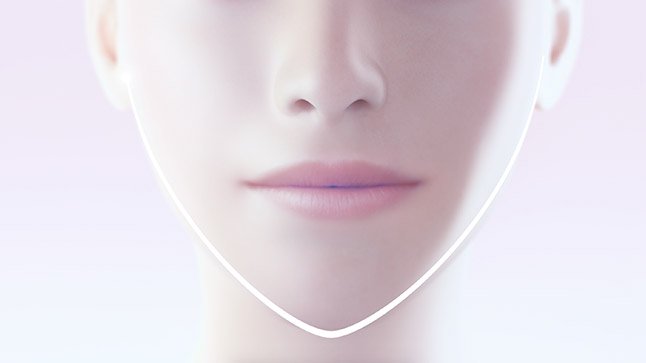 [vc_row][vc_column][vc_column_text]
V Shaping Facial Lift Serum –
Terbaru daripada Clarins, ialah serum
contour sculpting
untuk semua jenis kulit. Ia dirumus khas untuk kulit wanita Asia. Serum yang diangkat sebagai serum nombor satu di Asia Pasifik. V Shaping Facial Lift bersifat menegang, membentuk wajah sebaiknya. Ia V yang sungguh unik.
'A bio-inspired  plant discovered for a proven uplighting effect.'
Mengandungi Organik Oat Sugars
Daripada ekstrak tumbuhan dengan kuasa anti gravitasi. Kuat lagi berdaya tahan dari segi semulajadi, sayugia ia aktif pada  kulit. Serum yang penuh dengan ekstrak tumbuhan termasuk Organik Gula Oat 'Organik Oat Sugers' yang sifatnya membentuk sejenis lapisan pada kulit lantas menegang dan serta merta menampakkan kesannya pada wajah.
Slim – organic guarana extract and plant caffeine – dua sifat daripada tumbuhan. Ia berkuasa untuk mengurangkan stok lipid yang demikian ia dapat mengurangkan ruang pada tisu adipos.
Zerumber ginger extract – tumbuhan istimewa ini punya pelbagai khasiat untuk kecantikan. Di Clarins mereka bertemu dengan sifatnya yang boleh membantu menghadkan pengekalan air (water retention) pada tisu kulit.
The lifting serum that refines the face and accentuates your most alluring curves to reshape contours and profile.
Mengangkat dan memahat kontur wajah

Mengurangkan kepenuhan dan dagu berkembar

Mengurangkan kesembapan

Menjadikan wajah lebih bercahaya
Bila menggunakannya?
Sapu pagi dan (atau) malam sebelum penggunaan krim siang dan malam. [/vc_column_text][/vc_column][/vc_row][vc_row][vc_column][thb_gap height="40″][/vc_column][/vc_row][vc_row][vc_column][thb_image full_width="true" alignment="center" lightbox="true" image="12709″][/vc_column][/vc_row][vc_row][vc_column][thb_gap height="40″][/vc_column][/vc_row][vc_row][vc_column][vc_column_text]
V Shaping Facial Lift Serum
[/vc_column_text][thb_gap height="40″][/vc_column][/vc_row]