CANTIK
SOTHYS  Save Time, Money, And The Planet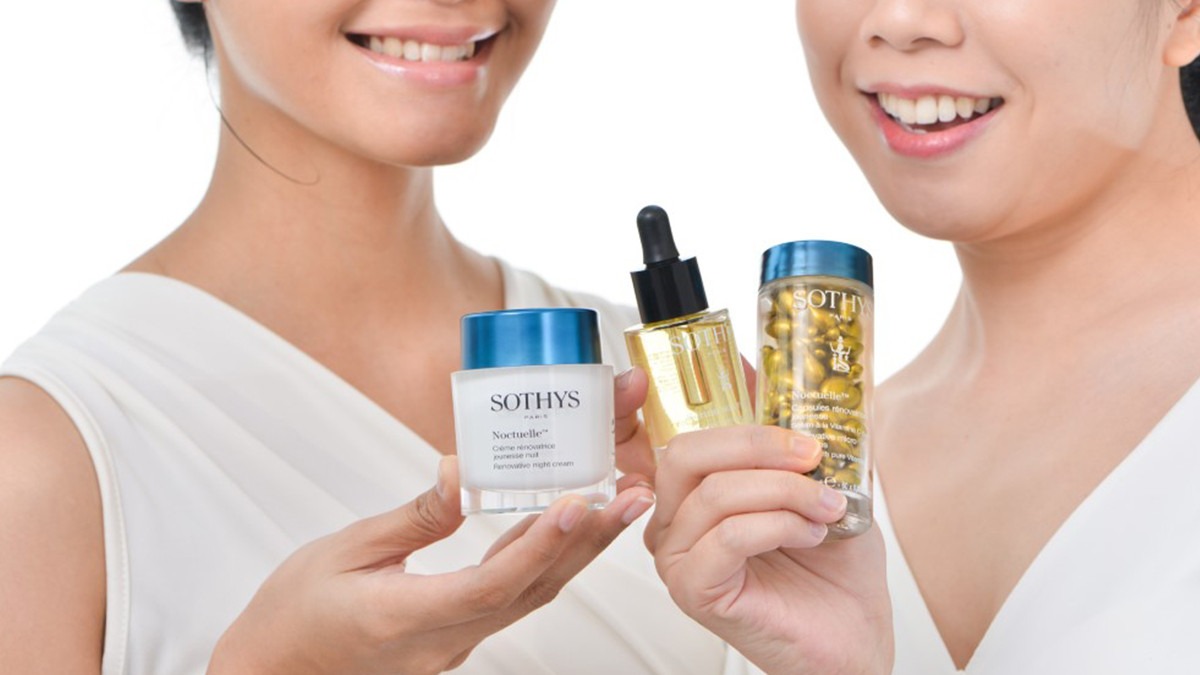 ● The new VC (Vitamin C) Club Programme is a regimen of three of SOTHYS' highly
sought-after Vitamin C products for a special price
● The programme aims to help skincare enthusiasts simplify their routine, ensure
consistent results, and remove the need to constantly switch between different products
● The formulations work in tandem to reduce wrinkles, spots, tighten pore, and reveal
glowing skin, along with other benefits, using 100% vegan and cruelty-free ingredients
Renowned luxury skincare brand SOTHYS has announced
the launch of its new sustainable and ethical skincare package programme, SOTHYS VC Club. The 3-product package is a holistic skincare regime designed to streamline skincare routines, guarantee consistent results, and eliminate the need for constant product experimentation, promising skincare enthusiasts with simplicity and reliability. Members of the Club will receive doorstep delivery of the three products twice a year, and will also be able to save up to RM 2,420 on SOTHYS' products every year with the unique programme.
Cheryl Lee, Managing Director, SOTHYS Malaysia shares what makes the programme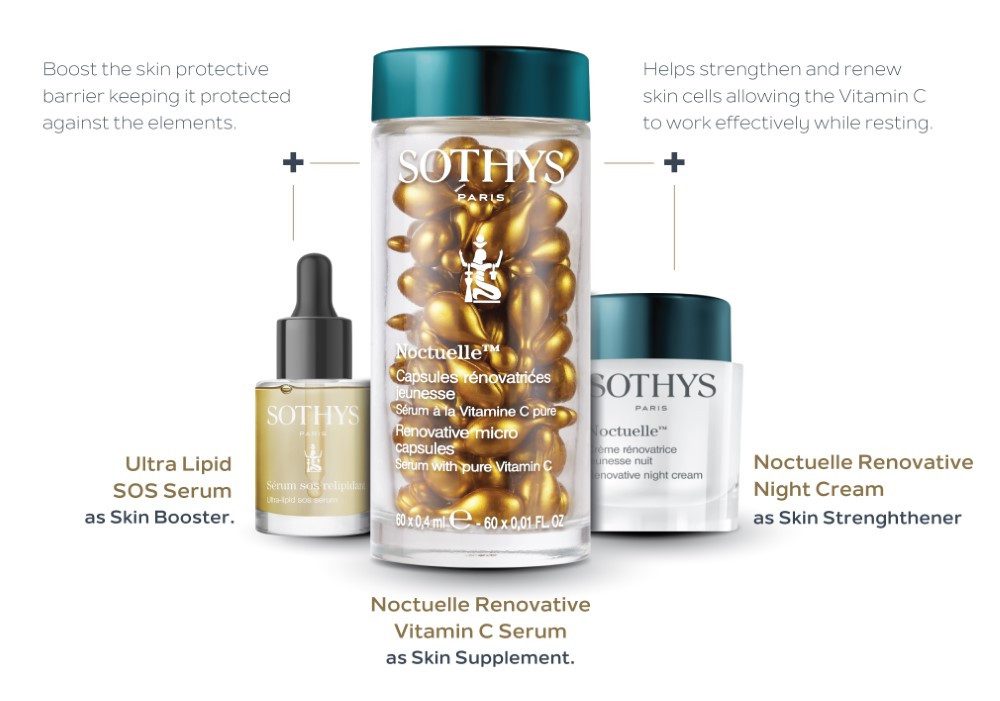 unique: "The VC Club is designed to prioritise consistency in unlocking the potential of skincare. The products are specially-formulated to harness the power of Vitamin C and work
synergistically with each other, promoting healthy-looking skin that lasts for years to come. At the same time, members have access to our skincare solution specialists who can guide them on how to get the best use out of each product for their skin concern."
(Pictured above : SOTHYS' VC Club products)
The three-step process in the VC Club solution starts off with Noctuelle™ Renovative Micro
Capsules. Each capsule is infused with a perfectly-balanced blend of vitamins, including 20% pure vitamin C, that is effective in reducing sun damage and dark spots to reveal radiant skin with every use.
It is followed by The Nutritive™ Ultra Lipid SOS Serum, a refined concoction of grape flower
stem cells, argan oil, and phytosqualane, which deeply nourishes and hydrates the skin,
resulting in a tightened appearance of pores.
Finally, the skincare routine is completed with The Noctuelle™ Renovative Night Cream, a
richly-textured moisturiser formulated with a combination of vitamins, sea-buckthorn oil, Jania rubens algae and blackcurrant buds. These help strengthen the skin barrier and promote cell renewal, effectively reversing skin ageing.
The VC Club offers two packages: Package A (RRP: RM2394; NP: RM4194) which includes
four Noctuelle™ Renovative Micro Capsules and two Nutritive™ Ultra Lipid SOS Serum.
Package B (RRP: RM3990; NP: RM6370) comes with both aforementioned products, with the addition of four Noctuelle™ Renovative Night Cream.
To celebrate the beauty of graceful ageing, SOTHYS' is offering something special for Mothers' Day with the purchase of Package B — a complimentary Perfect Shape Youth Serum (NP: RM590) till the 15th May 2023.
SOTHYS' simple regimen is designed to address skin concerns for skin of all types and ages, working at a microscopic level to rejuvenate cells. In addition to providing effective skincare,
SOTHYS is committed to making conscious choices that are not only beneficial for the skin and body, but also the planet. Their products are dedicated to a cruelty-free approach to skincare, reflecting a commitment to responsible and ethical beauty practices.
"Sustainable skincare is the way forward, as it emphasises the importance of being kind to both our skin and the planet. At SOTHYS, ethical practices are a top priority in the formulation and production process. This includes ensuring there are no unethical practices like animal testing or mistreatment of workers," adds Cheryl.
All products featured in the VC Club are 100% non-animal derived, vegan and formulated with only natural, non-toxic ingredients that work with the skin's innate healing abilities to combat signs of ageing to promote healthy, glowing complexion.
To know more about the VC Club and to subscribe, please visit
https://www.sothys.com.my/shop/vitamincserum
Captions:
(Pictured : SOTHYS VC Club products, from left to right, The Noctuelle™ Renovative Night Cream, The Nutritive™ Ultra Lipid SOS Serum and The Noctuelle™ Renovative Micro Capsules)
(Pictured : SOTHYS' VC Club products)