CANTIK
RÉNERGIE H.C.F. TRIPLE SERUM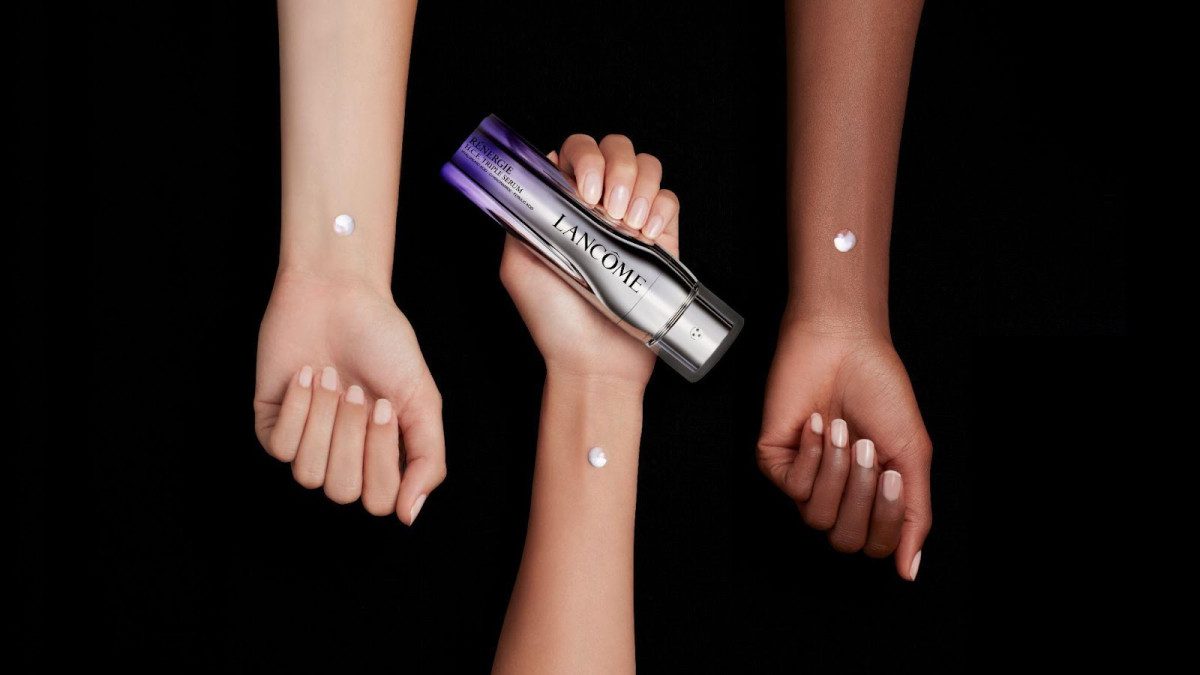 Always at the forefront of beauty innovation, luxury beauty brand Lancôme is here to break boundaries once again with its Rénergie H.C.F. Triple Serum – a new era of high-performing anti-ageing skincare.Inspired by regenerative science and powered by 40 years of bioengineering research, Lancôme has made the impossible possible with its
pioneering formula that unites three active ingredients previously deemed incompatible to combine, into one triple dose: Hyaluronic Acid, C+Niacinamide and Ferulic Acid.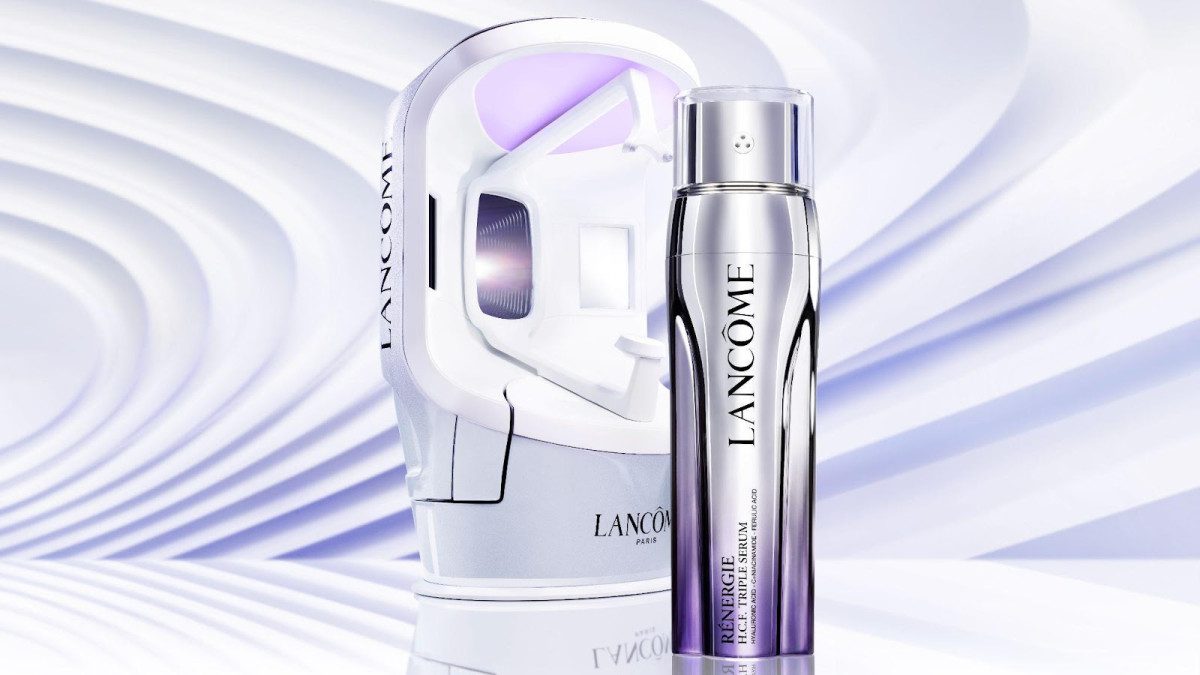 A PATENTED FORMULA OF THREE POTENT ACTIVES
Disrupting formulation science is a new generation of derm-active ingredients in one triple dose to help restore the skin's full regenerative potential, layer by layer. Encased in a new high-tech pack design, each derm-active is held within separate chambers that protect them from air, light and impurities, preserving their optimal efficacy before each use through the triple nozzle.
3 Derm-Actives Ingredients
Hyaluronic Acid: Absorbs 1000x its weight in water, helping to smoothen and plump the skin with moisture. Its anti-wrinkle properties have been proven in vivo.
C+Niacinamide: A Vitamin C derivative and Niacinamide (Vitamin B3) that contributes to skin tone management and combat dark spots.
Ferulic Acid: A powerful antioxidant that neutralizes free radical damage to protect the skin from future ageing. Its barrier-strengthening properties also help improve the quality of the skin. The 3 derm-actives ingredients are combined with gluco-peptides from the signature performance engine of the Rénergie range – Linseed extract. This ultra-concentrated ingredient contains 33% of peptides to strengthen the skin barrier and support skin hydration, as well as 45% of oligosaccharides to improve dermal structure. These 2 components target different layers of skin and are essential for skin remodelling and rejuvenation.
UNLOCKING A NEW UNDERSTANDING AND APPROACH TO SKIN AGING
The brand's 40 years of expertise in tissue engineering have allowed them to understand how the intricate network of a person's skin architecture changes according to one's age and lifestyle. As one ages, the epidermis gets thinner and the dermal-epidermal junction becomes flatter, causing significant changes in collagen and elastic fibers. These modifications are linked to the visible signs of ageing such as sagging, lack of volume, wrinkles and pigmentation disorders.
Since 1979, Lancôme has been reconstructing human skin models in laboratories as an alternative to animal testing. This is one of their major scientific breakthroughs as the models constantly evolved to be more predictive and reliable, mimicking skin in all its complexity – layer by layer. With an evolved understanding of the essential role of cellular and tissular interactions related to different skin and age conditions, Lancôme is able to better analyse real-time interactions between potent active ingredients and skin layers and assess the efficacy of ingredients on the skin's regenerative potential.
With this new knowledge, Lancôme mastered the best combination of active ingredients, calibrated at optimal concentrations, and the Rénergie H.C.F. Triple Serum was born.
Restore Ageing Signs by Layer
Layer 1: Firmness
Skin looks rejuvenated and feels re-plump and luminous in one week.
Layer 2: Lines
Significant improvement in skin smoothness, fine lines and wrinkles at 2 weeks.
Layer 3: Dark Spots
Overall lifted quality with fewer wrinkles and brighter skin tone after 8 weeks.
Rénergie H.C.F. Triple Serum will lift up contours, fade wrinkles & reveal radiance.
When it comes to anti-ageing skincare, it is crucial to start the road to prevention early. While many think that anti-aging products are not as essential in the early stages, it is more important that one realises as collagen loss may begin in their early 20s. For those who are looking to incorporate anti-ageing properties into their skincare routine without the hassle of buying multiple products to target different problem areas, the Lancôme Rénergie H.C.F. Triple Serum is a simplified yet effective formula for re-energised and younger-looking skin.