FESYEN
"DREAMS" – the ALIA B Raya 2022 Collection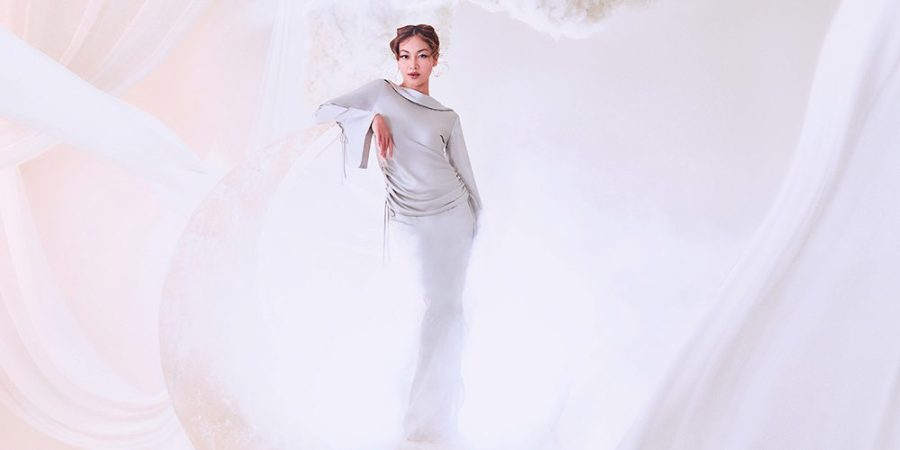 The first solo collection since the pandemic started (Raya 2021 saw the ALIA B X NAELOFAR collaboration), Alia comes back to the root of the ALIA B aesthetic – soft, modern femininity. The designer ponders on her latest Raya 2022 offering: "In the 2 years of living with the pandemic, I needed to find a calmness within myself – and it showed when creating this collection. I found something to beautifully reflect hopes and dreams; something to share with my ALIA B Girls. So I aptly named the collection "DREAMS" as it's wrapped in effortless romance fleeting above the clouds."
"DREAMS" is composed of 18 looks that include easy, daytime sarong ensembles in soft cotton pastels – a key to comfort and a cool take on tradition. There are the most feminine silhouettes in a selection of elaborate laces; looks that can go from day to night – just switch your jewelled sandals for glamorous heels.
Find new designs aplenty as well as silhouettes that are all too familiar for the ALIA B Girls –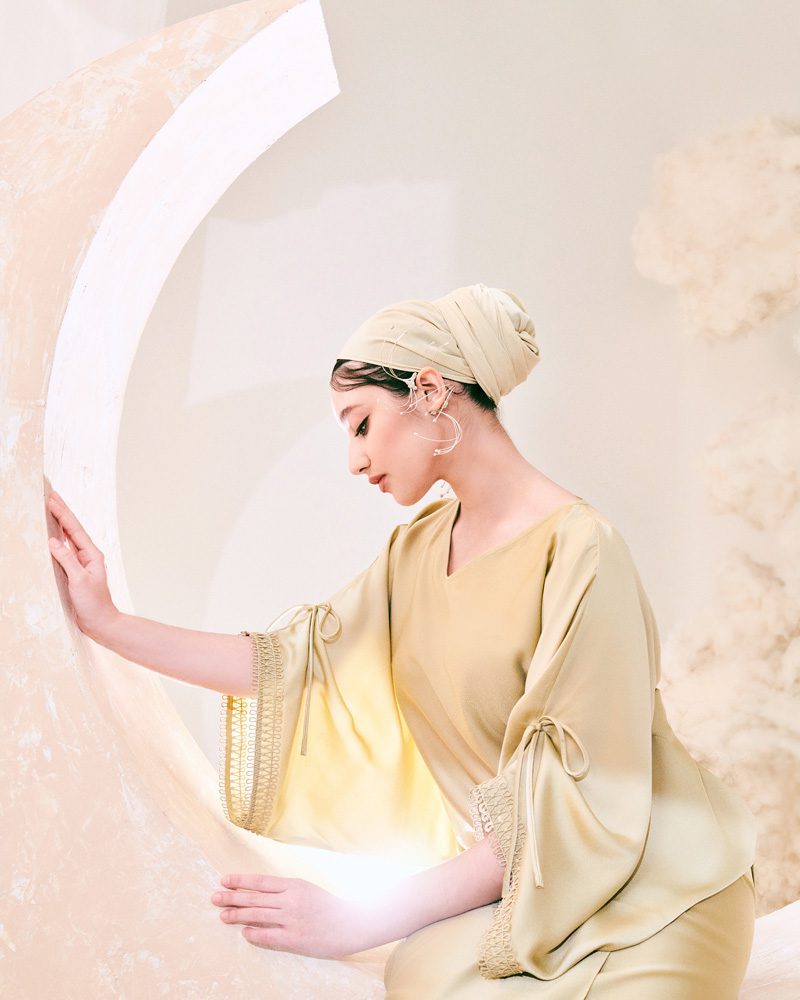 fan-favourite looks in new colours with fresh detailing, making every look a new addition to the wardrobe. Colours play a big role for the Raya season. Alia and the design team essentially selected soft neutral hues that are suitable for all, with an injection of a bold crimson and sophisticated black to suggest the idea of evening looks.
For the campaign visuals, Ameera Khan (@littlemisskhan) and Daiyan Trisha (@daiyantrisha) were carefully hand-picked to be the exclusive faces for the collection. Perfectly epitomising the dream aspect of the collection, Ameera and Daiyan were most befitting for their stunning visuals and representation of the modern ALIA B Girl – an essential part of the ALIA B storytelling. Set in a complete dream sequence brought to life by Kayangan Gallery, the campaign visuals were produced by AM Studio. Hard to miss were the magical accessories custom-made by long-time collaborator Bremen Wong.
The designer Alia chimes in: "I hope that my latest ALIA B RAYA 2022 collection – "DREAMS" – resonates with every woman and girl. All I ever want is for you to feel beautiful inside out. And to never forget to LIVE YOUR DREAMS!"
"DREAMS" the Raya 2022 collection is now available exclusively on alia-b.com