GAYA HIDUP
Jom Hias
Treat Yourself To A 5-Star Sleep Experience with Locally Designed Sheets from GAIAS Home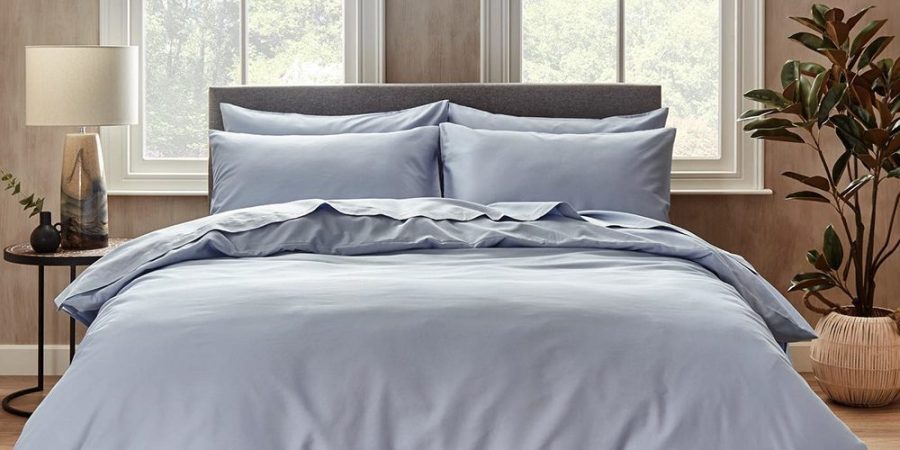 GAIAS Home weaves raw materials like cotton and Tencel to produce a premium bedsheet with original designs.
● GAIAS Home also sells curtains and other home products like pillows, duvets and curtains that allow you to have a 100 days free trial!
Are you groggy and grumpy when you wake up in the morning instead of well-rested? Your bed sheets and pillowcases may be the cause. A night of quality sleep is important for productivity and this starts from your bedding choice. After all, wouldn't it be just the worst if the thing coming between you and a good night's sleep is that thin layer between you and your mattress? That is what homegrown bed sheet manufacturer, GAIAS Home aims to prevent by providing Malaysians with quality shut-eye with its specially woven, fully customizable bed sheets.
Nestled in Batu Pahat, Johor, GAIAS Home specialises in handcrafted bed linens that blend meticulously chosen raw materials using advanced weave technology operated by experienced in-house tailors. Combining only the finest, organically sourced cotton and Tencel, GAIAS Home linens prioritises breathability, durability and softness that will ensure first-rate comfort and a swift send-off to dreamland. The cotton-Tencel blend also boasts a crisp finish that is light and soft to the touch, making the material ideal for users with sensitive skin. This is due, in part, to the fact that Tencel is made of very fine fibres which are hydrophilic – literally "water-loving"- which absorbs excess moisture from the skin, thus preventing irritation.
Fully customizable and made-to-order, GAIAS Home bed sheets can be tailored to fit beds of any size and specifications. Aiming to provide added value to sleepyheads everywhere, GAIAS Homes also provides customers with a 100-day free trial, allowing them to return purchases, no matter the condition should they not be satisfied.
"As a founder, I believe that everyone deserves great sleep, night or day. When we created GAIAS Homes, we wanted people to feel instantly relaxed, comforted, and untroubled as they tuck themselves into bed. More than that, we aim to give people the 5-star treatment that many often feel they can only get when they stay at hotels on holiday. This is simply not true because quality sleep and pampering should be available to anyone, anytime and we hope that this sense of ease can be replicated on a daily basis through our products," says Lee Jia Wei the Founder of GAIAS Home.
Photo Caption: GAIAS Home Bed sheet in Shore & Stone Colours
Not focusing only on bed sheets, GAIAS Home also provides other home essentials such as pillows, duvet, quilts, curtains, and travel accessories like towels, sleep masks, mattress toppers, and blankets.
In conjunction with International Women's Day, GAIAS Home will be supporting the Women's Aid Organizations (WOA) to promote women's rights, stop violence against women and uphold gender equality. The company aims to raise RM 10,000 through storewide promotions (15% off every purchase) and all proceeds will be donated to the WAO. This is in alignment with the company's motto – Everyone Deserves an Equal Chance to Pursue Better.
GAIAS Home's standard package, which consists of one fitted bed sheet, bolster case and 2 pillowcases, retails at RM 199.