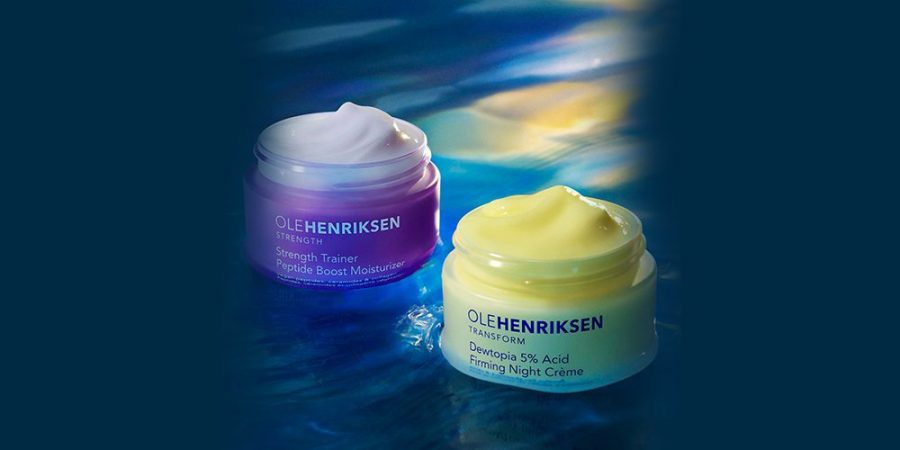 Meet OLEHENRIKSEN's NEWEST transformative night cream, Dewtopia 5% Acid Firming Night Crème that will deliver your dream skin overnight. Look out for instantly improved skin elasticity, all-night hydration, and 30% firmer skin in just 7 nights*.
Inspired by cult favourite OLEHENRIKSEN Dewtopia 20% Acid Night Treatment, the potent serum tasked with tackling ageing skin and improving skin texture, OLEHENRIKSEN Dewtopia 5% Acid Firming Night Crème is fortified with 5% AHAs and edelweiss stem cells to deeply hydrate, smooth texture, even skin tone and visibly reduce fine lines, wrinkles, and dark spots.
*in a 12-week clinical study on 38 people
ALPHA HYDROXY ACIDS (GLYCOLIC AND LACTIC ACIDS): A chemical exfoliants that help loosen and lift dead skin cells to reveal smoother, more even skin
—they also reduce the appearance of dark spots, fine lines, and wrinkles.
SCANDINAVIAN INSPIRED EDELWEISS STEM CELL: A herbaceous plant that helps promote skin firmness and improve the look of fine lines and wrinkles.
SHEA BUTTER: Rich in essential fatty acids (EFAs) and vitamins, it works as an emollient to help hydrate and nourish skin.
OLEHENRIKSEN Dewtopia 5% Acid Firming Night Crème (MYR 275)