CANTIK
Dr. Jason Emer – "My philosophy has always been, beauty without boundaries."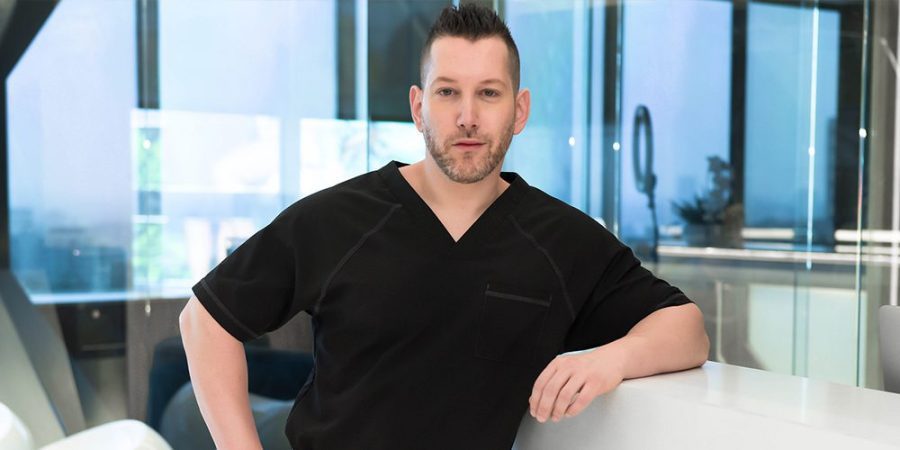 "From the beginning of my medical career, I've always taken a courageous approach to my craft. My philosophy has always been, beauty without boundaries. Now, I'm taking that same
approach by collaborating with Nudestix and bringing my skincare knowledge and expertise to Nudeskin. I stand behind the scientifically formulated skincare regimen made with efficacious essential ingredients to keep your skin looking youthful, radiant and naturally healthy. Nudeskin 4 Step Skincare products give an immediate healthy glow with robust long-term changes in complexion and tone to produce your-skin-but-better every day. I strive to provide my patients with natural and safe improvements starting from within the deepest layers of their skin, and my collaboration with Nudestix allows me to share secret knowledge of skin science ingredients and recipes in effort to create a new powerful line curated for everyone wanting simple, natural skin care solutions." – Dr. Jason Emer
Renowned as the master of his field, Dr. Jason Emer is redefining the world of Dermatology, one impeccably sculpted client at a time. Equal parts innovator, scientist and artist, he goes where no other cosmetic dermatologist has gone before. Dr.Emer's drive to educate and produce constant content takes his social media followers behind the scalpel and under the skin with clients willing and motivated to share their transformations. As a disruptor in his field, Dr. Emer's vanguard status has been built by his progressive approach and one of a kind treatments. His results are powerful, life changing, and backed by years of science and research. While other doctors perform routine cosmetic surgeries and skin rejuvenation procedures, Dr. Emer pushes the boundaries of what's possible – earning him a well-deserved reputation as the man behind some
of Beverly Hills' most notorious faces and bodies.
• GOING ABOVE AND BEYOND
Dr.Emer's involvement in education, teaching, and research has facilitated a host of publications and clinical trials. A frequent lecturer and consultant for pharmaceutical and medical device companies, Dr. Emer has written extensively on complications of aesthetic procedures, fractional laser technologies, techniques and guidelines for facial contouring, and sports-related dermatological conditions. He is featured in leading magazines as the sole male beauty product authority and has made countless television appearances, sharing his expertise in skincare, laser treatments, and surgical and nonsurgical body contouring techniques.