FESYEN
Burberry The Olympia Bag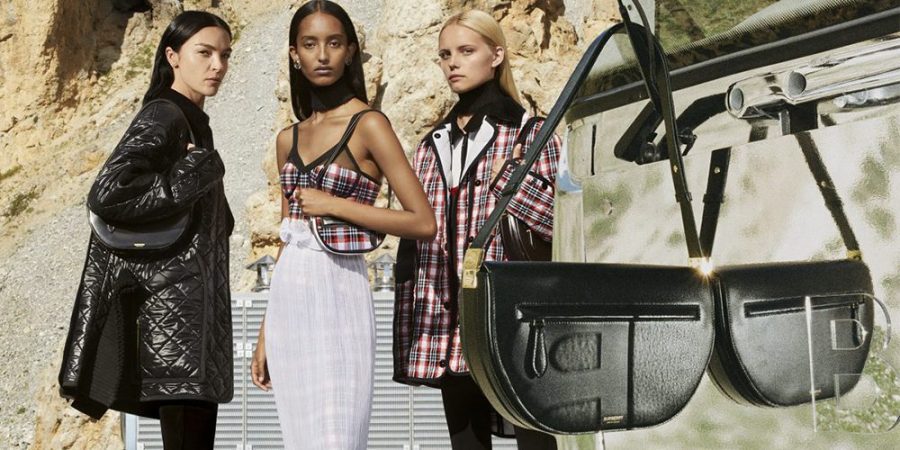 Campaign Starring Fka Twigs, Kendall and Shygirl
'When designing the Olympia, I was thinking about creating the perfect form of a handbag – something that could capture the essence of femininity. So, for the campaign, I wanted to celebrate three incredible women in my life who embody the power and beauty of feminine energy: FKA twigs, Kendall and Shygirl. These women are amazingly talented and confident, and have a natural fierceness and determination to carve their own paths, each freely expressing their originality through their creativity.' Riccardo Tisci, Burberry Chief Creative Officer
Today, Burberry reveals its campaign for the Olympia bag – a signature for the house, designed by Riccardo Tisci. The bag has a crescent curve that moulds closely against the body, an athletic aura told through its defined arc.The shape nods to the past with a twist of modern classicism. The shoulder bag is sculpted from smooth leather and crafted in Italy.
The campaign stars FKA twigs, Kendall and Shygirl. In a series of images and videos set against a minimalistic backdrop of marble and Burberry beige, the three women embody feminine energy, strength, sensuality and freedom of expression.
Riccardo worked with a team of iconic creative talents including renowned photographers and film directors Inez and Vinoodh, stylist Ib Kamara, make-up artist Kabuki Magic, and hairstylists Jimmy Paul and Lacy Redway.
The Olympia bag is available in a variety of sizes, styles and colourways from classic warm sand, black and burgundy to vibrant marigold yellow, pale blue and juniper green. It is available to purchase globally in Burberry stores and online.
FKA TWIGS
'Riccardo is such a genuine person and I greatly admire his creativity, he has this beautiful way of telling stories through his campaigns and collections. It was an incredible experience to work with such a creative team.'
KENDALL
'Every time I am asked to be in a Burberry campaign, I feel as excited as the first time I was asked. Riccardo has become like family, he is someone who has always encouraged me to be myself and his support from the beginning has meant the world to me. I am so proud to be a part of this campaign that celebrates the strength of women.'
SHYGIRL
'The first time I met Riccardo, I loved how aligned we were in regards to our approach to life. It's been great to expand on that creatively with Burberry, especially within this campaign where I've really felt able to express a different aspect of my femininity.'
INEZ AND VINOODH
'We immediately aligned with Riccardo on making the idea of inner strength the focus of this campaign. The use of classic Burberry codes reworked into a new look help to bring to life this message of strength and hope.'
IB KAMARA
'Watching these incredibly talented women embrace the bag was beautiful to witness. It's always amazing seeing Riccardo's vision come to life, and it was an honor to work with the geniuses Inez and Vinoodh.'