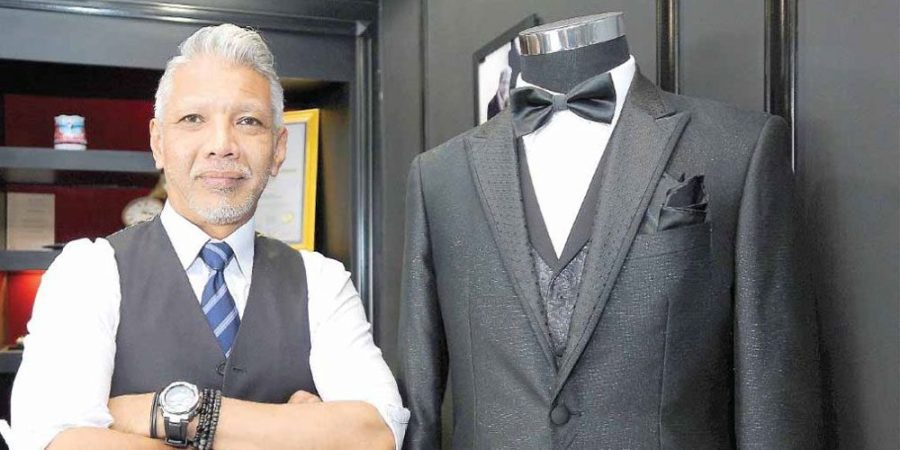 Pada saya dia tidak perlu diperkenal lagi. Nama yang amat gah dalam dunia fesyen khas untuk lelaki. Pada yang tidak kenal Bon Zainal, maknanya orang ini tidak suka membaca dan hidup dalam dunianya sendiri, hah. Mengapa saya kata begitu, kerana sering sangat Bon muncul di akhbar dan majalah, di sosial media dan media elektronik dan pelbagai platform lain.
Pada yang hendak kenal lebih lanjut dan teringin bergaya dengan Bon Zainal, pergilah ke butik Bon Zainal di Plaza Damas, Mont, Kiara Kuala Lumpur, atau boleh follow dia Bon Zainal Menswear(@bonzainaofficial).
Jom baca sembang petang saya dengan Bon Zainal Harun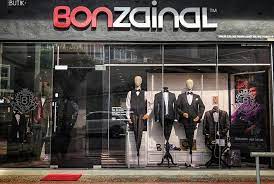 Apa yang paling menyeronokkan sebagai pereka fesyen?
"Fesyen bukan saja kerana seronok tetapi ia lebih saya yang 'passionate' terhadapnya. 'Our soul is speaking and the best part is when someone is wearing it. It's an awesome feeling for me."
How would you describe your personal style?
"My personal style is practical yet well coordinated, no fuss and frills."
Mengapa anda memilih Alif Satar sebagai muse?
"Why Alif? Pada saya he is a true GENTLEMEN OF MALAYSIA, no nonsense person, cultured, a family man, modern yet remained classic. Saya mengenali Alif sejak dia berusia 18 tahun lagi."
Apa yang mahu anda katakan mengenai trend fesyen dulu dan sekarang?
"Mengenai trend, dulu untuk mengatakan mengenai 'a true menswear designers, maaf saya sendiri tidak tahu banyak. Secara ringkas, zaman 70-an gayanya lebih groovy, 80-an lebih 'power dressing', 90-an ialah Glam and Glitters dan masuk 2000 is more of personal taste and hollywood style. Kini kita di dalam era digital, trend berubah setiap saat dan ketika, 'fast fashion as we called it."
Saya percaya untuk berjaya di dalam industri fesyen tidak mudah, bukan?
Anda sendiri mengambil masa yang lama. Ramai kawan-kawan pun gagal. Soalan saya bagaimana anda berjaya mendaki sampai ke puncak? Rahsia kejayaan? And how did you determine success?
"JOURNEY", is my humble beginning. It was hard, you learn it by yourself. Bermula dari bawah, one word! Be Humble. Tanya orang sekeliling dan bila anda sudah sampai di kemuncak, jangan lupa melihat ke bawah, 'and reach out, and share your knowledge. Tiba-tiba covid melanda, jujur saya kata, saya tampaknya terpaksa 'start all over again'."
According to Mr Bon Zainal, who is the most stylish celebrity, tolak Atif Satar?
"Hmmm, very interesting and many ask me about this. Apart from Alif, there are one or two only that I notice. Seorang daripadanya ialah Tengku Yusof (TY) dan Khairy Jamaluddin (KJ) but then again it's not just about their style but their way of life as well."
Skil yang diperlukan untuk menjadi pereka fesyen?
"The ultimate skill in becoming a fashion designer is PASSION! From there you built up your branding and DNA."
Bagaimana anda deal with conflict at work?
"Conflict is everywhere, to me instead of dealing with it, I will always explore the cause of it and blend at my best. Be positive and try to come up with the best solutions."
Cabaran yang anda hadapi dan bagaimana mengatasinya?
"Semenjak Covid menganas dan hitting us globally, saya boleh katakan selama 30 tahun saya dalam industri ia, inilah yang terburuk. Namun begitu ia mengajar saya secara mendalam akan erti sabar. Lalu apa? Rancang, 'strategize' lakukan yang terbaik, jatuh dan bangun, jatuh dan bangun lagi, buat sehingga berjaya. Jangan menyerah kalah."
Andai Bon Zainal bukan fashion designer/fashion entrepreneur, siapa Bon hari ini?
"Saya masih ingat sebelum berlepas ke Los Angeles, saya ada dua pilihan, Pereka Fesyen atau Interior Designer, Bon Zainal pilih fesyen."
Pernah anda mendapat pelanggan yang amat cerewet sampai ke tahap, enough is enough, tapi wangnya tebal?
"Yesss I do. Malah pernah kena maki oleh klein sebab buat salah (my tailor). Bon Zainal pernah diperli oleh klein-klein yang cerewet, tetapi sehingga kini merekalah 'my best client'. Penting sekali, be honest, apologize, letak ego tu ke tepi, InsyaAllah."
Sebagai entrepreneur, apakah anda sudah berpuas hati dengan pencapaian hari ini?
"Never be satisfied with what you achieve, climb higher, be hungry selagi hayat di kandung badan."
Anda mantan MBDA, sewaktu memegang jawatan penting dalam dunia fesyen, apa yang anda temui/ dan tidak menyangka ia boleh berlaku lewat pembabitan anda pada zaman anda bermula, era 80-an?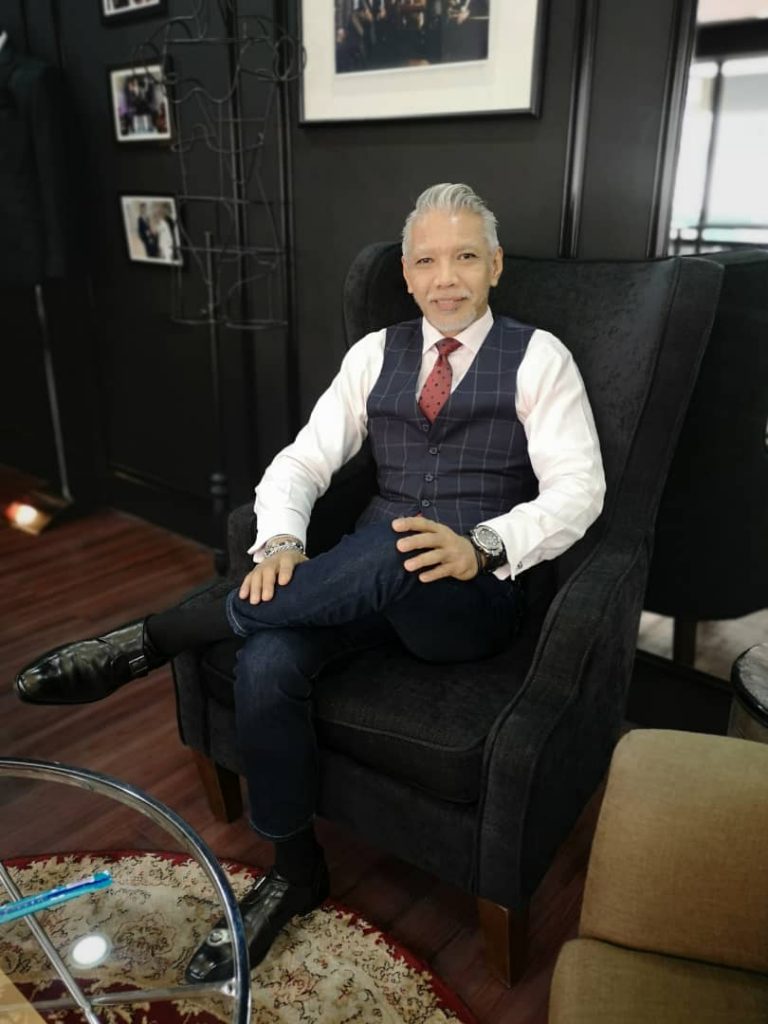 "We have some many creative individuals here, and MBDA's objective is to bring them up in the industry."
Pernahkah anda keluar rumah selekeh? Atau perkataan ini tidak pernah wujud dalam kamus hidup anda?
"Selekeh? Never. For me it's being presentable at all times. Especially in the fashion industry, everyone you meet is your potential client."
Pada pandangan anda apakah seorang yang 'dressed well' dilihat cerdik dan berjaya? Komen.
"Dressed well sahaja tidak cukup. You have to be that person, take ownership. Serlahkan sifat-sifat positif. Belajar dan explore the style that suits you, not copying. Banyak orang, they are trying too hard, it has to be natural."
Kalau anda diberi kesempatan untuk menyelongkar almari seseorang, almari siapa?
"Hmmm kalau di sini saya hendak sangat selongkar almari DYMM Seri Paduka Baginda Yang diPertuan Agong, nak tengok lah apa yang ada, dan nak tahu the value of his clothing, ha, ha. Kalau di luar negara saya hendak tahu apa yang ada di dalam almari Tom Ford."
Anda sering dilihat ke gimnasium? How has exercising played a vital role in your life?
"I've been going to the gym since college day, not over doing it but to keep fit, have a toned body and to look good in clothing. Going to the gymnasium is part of my lifestyle, yes to stay healthy."
Lockdown after lockdown after lockdown, apa message yang mahu anda katakan kepada Perdana Menteri sekarang?
"To our Prime Minister, please and please look into this matter deeply, listen to us and understand us."
Andai kuasa mentadbir negara diserahkan kepada anda, apa yang mahu disegera waktu ini?
"If I were to lead the country pertamanya saya hendak semua rakyat Malaysia, tidak terkecuali, dan juga yang berada di Malaysia ini diberikan Vaccine segera, percuma. Healthy Malaysian is a Happy Malaysians."
Father's day. Seruan anda kepada bapa-bapa di luar sana?
"To all fathers be a leader of your family. Be a protector, a provider and most importantly LOVE and be LOVE. Happy Fathers Day.😎