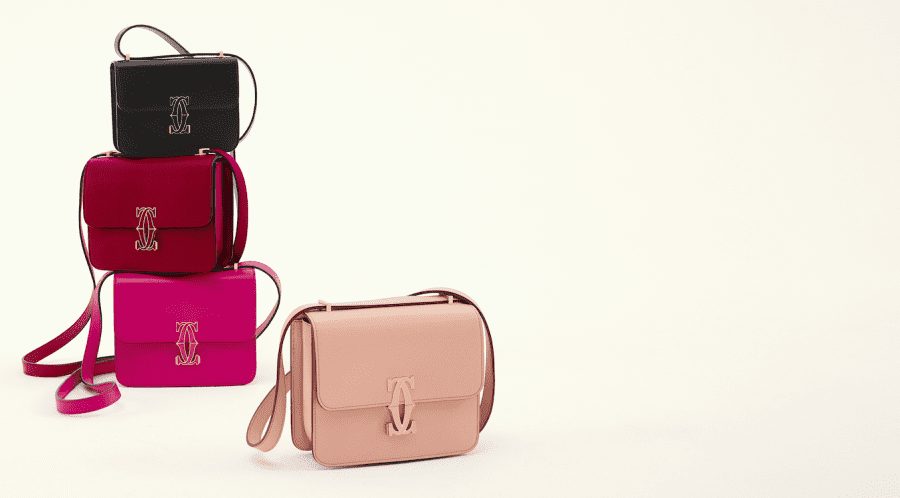 Al kisah bermula di awal abad ke 20 akan sebuah keluarga Parisian yang menyeberangi sempadan Perancis. Dipimpin oleh tiga beradik lelaki, ketiga mereka pemilik dan pembuat barang kemas, termasuk ayah mereka.
Huruf yang cantik bergaya diukir pada lilin merah yang digunakan sang pembuat barang kemas bagi meterai kantung-kantungnya. Ia kini menjadi fokus kepada beg double C.
"We sought to modernize the logo by freeing it from the interior oval, where it had previously appeared on the Maison's bags. We handled it like a piece of jewelry, with particular attention being paid to its unexpected opening. For the first time, its presence is both aesthetic and functional, not to mention the pretty click sound it makes when closed, further enhancing its jewel clasp. Moreover, the highly structured bag shape is so streamlined that it allows the clasp to shine. The bag is its perfect backdrop. It was designed to be worn two ways: over the shoulder or crossbody, thanks to its adjustable shoulder strap." – Marin Huson, Pengarah Bahagian Rekaan Kulit dan Aksesori.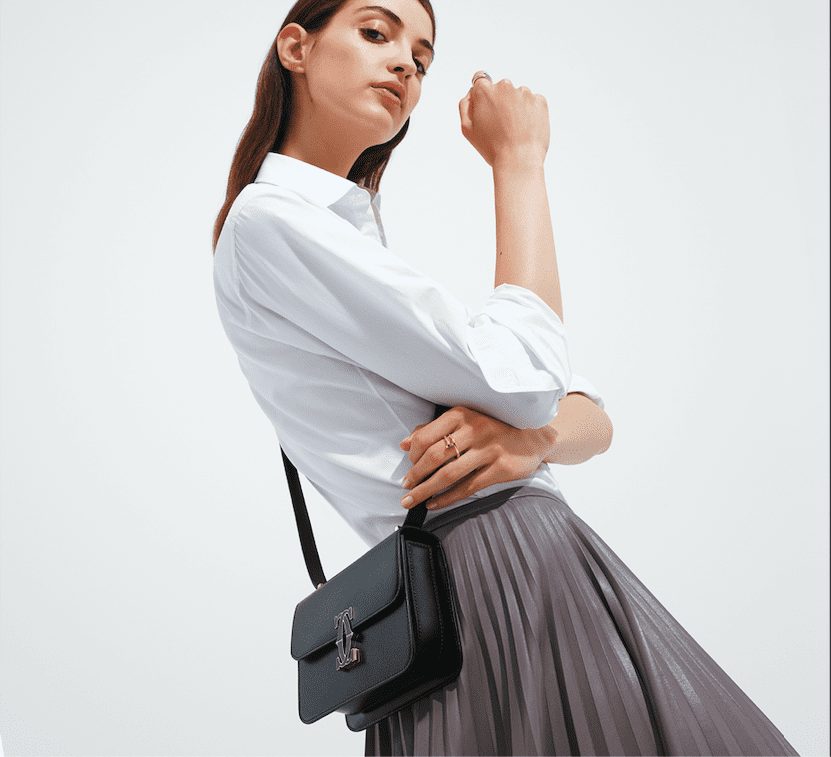 Rekaan yang sempurna, dengan saiz yang tepat. Tas tangan anggun, klasik dan rekaan yang tak lapuk dek zaman.
Ia boleh disangkut pada bahu atau disilang ke badan. Sentiasa chic, saiz yang tepat lagi sesuai, masuk dalam apa saja gaya. Ia mengenai gaya dan elegen yang menyerlah kepada yang memakainya: rekaan yang ringkas, shoulder strap, smooth leather.
DEEP BLACK, INTENSE RED, POWDERED PINK, FUCHSIA PINK
Daripada yang paling sederhana kepada warna-warna pop, beg kulit Metal C memancar bagi menghidupkan siluet. Beg metal C didatangkan dalam dua versi, satu yang besar dan satu lagi kecil dan dalam empat warna dengan padanan produk kulit lain yang tidak kurang penting.