SANA-SINI
Start the Year with Moments that Defines the Authentic You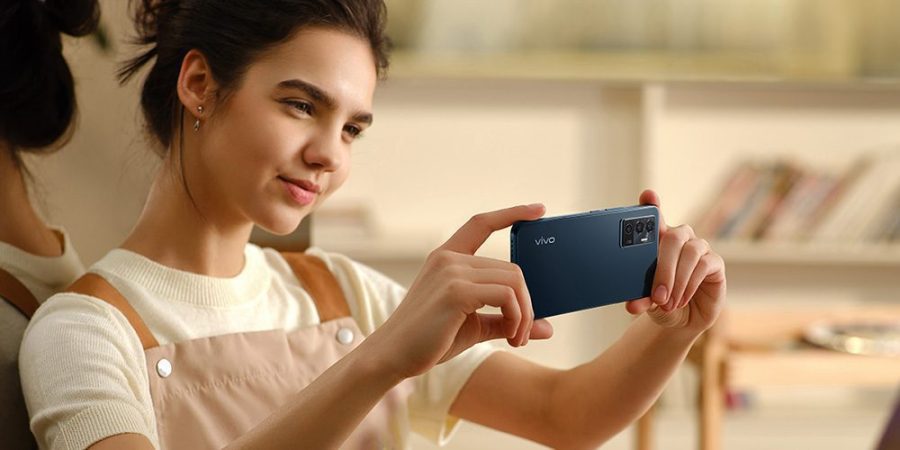 vivo V23e 5G captures your natural look clearly with Eye Autofocus Selfie and 44MP Natural Portrait front
camera
Duck face, peace sign, 'I woke up like this' looks – these are some of the many trends and expressions that people follow and do when taking a picture-perfect selfie. In fact, taking selfies these days have become such an enjoyable activity that enables us to exercise our creativity in capturing the most memorable moments. Essentially, it liberalises us to document our expressions and share our emotions and stories with friends, family and even virtual strangers.
As technology evolves, the quality of our selfies improves with clearer images and more filters to enhance our pictures. Now that we're in a brand new year, let's start documenting our selfies to showcase our authentic self to the world with some tips and tricks you can embrace with vivo's latest selfie flagship smartphone – the vivo V23e 5G.
Style Beyond Fashion
Coco Chanel famously said: "Fashion changes, but style endures." Taking inspiration off this, we must remember that it is all right to have our own style because it represents our true self and epitomises our creative expressions. Style, complemented with the right accessories and devices such as smartphones, will complete our outlook and aptly represent our authentic self. The vivo V23e 5G, for example, is an ultra-thin and lightweight device, encased in colour options such as the Sunshine Coast and Moonlight
Shadow, as inspired by nature. The overall device looks classy and blends in seamlessly with any style, therefore injecting a touch of glam without stealing your thunder.
Picture Perfect Moments
Of course, taking the best selfie means a picture that brings out your best side but what people forget to consider are clear and detailed images – so sharp that when zoomed in, they will not lose their quality.
The vivo V23e 5G does exactly that, by taking rich and vivid images at any time and place. With up to 44MP AF Natural Portrait front camera, no important moment will be missed when you take a selfie with the vivo V23e 5G. Its Eye Autofocus Selfie featured also tracks your eyes with high precision, ensuring your facial expression selfies remain the spotlight of your selfie.
Let There Be Light
The time of day helps set the tone of the selfie, and understandably, night shots are softer and can showcase a lot more emotions, especially through celebrations such as friends night outs and dinner parties. Admittedly capturing night shots can be a challenge, especially if you want crystal clear images, but with the vivo V23e 5G this is no longer a problem. Its powerful camera lens and dual camera bokeh can highlight both subject and background naturally, to capture moments – even in the dark – in its truest
form.
Go Shoot Anytime, Anywhere
A tip to great natural selfies is to capture moments as they happen. This means we need quick access to our device and be ready to shoot, anytime and anywhere. The vivo V23e 5G is a great selfie smartphone that is equipped with battery life that lasts a full day or has a high-speed charger like the 44W
FlashCharge that gets you going in no time. And of course, the ability to share that selfie shot on social media to capitalise on the moment. With connectivity such as 5G on the vivo V23e 5G, you can share your moments instantaneously, and everyone can join in the special moment too.
Be Authentic, Be You
As we tell our stories through selfies, you should be as natural as possible in your shots, expressing your authentic emotions in that one photo. The vivo V23e 5G's 44MP AF Natural Portrait pushes the boundaries of capturing self-expression, empowering you to express your natural side easily and authentically. For a selfie to be truly authentic, the shot has to be 'in the moment' – meaning, authentic expressions with genuine emotions. With the Dual-View Video feature on the vivo V23e 5G, you can capture moments with both the rear and front cameras, creating the ultimate vlogging moment which is thus authentically you.
So, what are you waiting for? It's time to capture the moment and express your natural self with a selfie on the vivo V23e 5G!
For more information about the vivo V23e 5G, please visit the official site.