CANTIK
Nudestix Introduces Tinted Blur Sculpt Sticks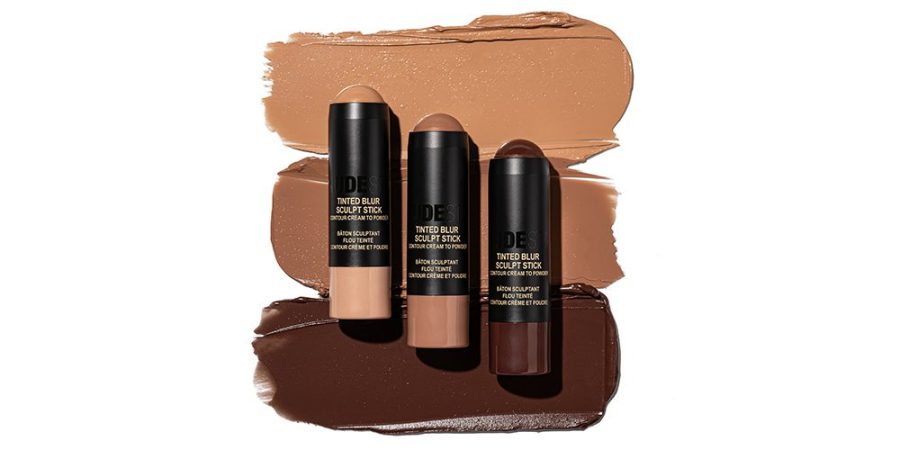 "Our Tinted Blur Sculpt Sticks makes contouring so easy. With a smooth, buttery texture that glides onto the face with precision and creates subtle shading where you want it. Just draw, dot and blend for a youthful, softly sculpted look that is never harsh." – Jenny Frankel, NUDESTIX President & Co-Founder Tinted Blur Sculpt Stick creates a soft-focus sculpt to define your natural bone structure, enhance the shape, and subtly lift for a youthful look that is softly sculpted and never harsh. Tinted Blur Sculpt Sticks play with light by shading and contouring where you want to; cheekbones, forehead, nose, jawline and chin – it's up to you. Lightweight pigments easily blend with your skin tone for features that are softly sculpted and real.
Nudestix believes in the minimalist approach to creating natural and real looking skin sculpting. We believe in easy and natural skin sculpting techniques with a dot and stripe approach for a soft matte natural sculpt that changes face shape and adds dimension with cool, taupe, greige shadow tones. Unlike everyday foundation and concealer, which we typically want to match our skin exactly, sculpting is all about creating the lighting effect of shadow. We use lightweight brightening pigments that blend with your natural tone rather than mask it, so the skin looks real, sculpted, and lifted.
All Nudestix products are multi-tasking with vegan skin-loving ingredients that are good for you. The Tinted Blur Sculpt Sticks contain Vitamin E, a gentle moisturiser and natural antioxidant to keep skin hydrated and radiant, as well as Green Tea which contains polyphenol derivatives for good skin moisture barrier and retention alongside antioxidant and moisturizing properties.
Available in three neutral shades: Neutral Light, Neutral Medium, and
Neutral Deep.
Clean & Free From:
• Sulphates, phthalates, gluten, parabens and synthetic fragrances
• Cruelty-free
• Vegan
NUDESTIX Tinted Blur Sculpt Sticks retail for MYR136.00 and are available at Sephora Malaysia in-store only.