GAYA HIDUP
COWAY NEO PLUS WATER PURIFIER EARNS NSF CERTIFICATION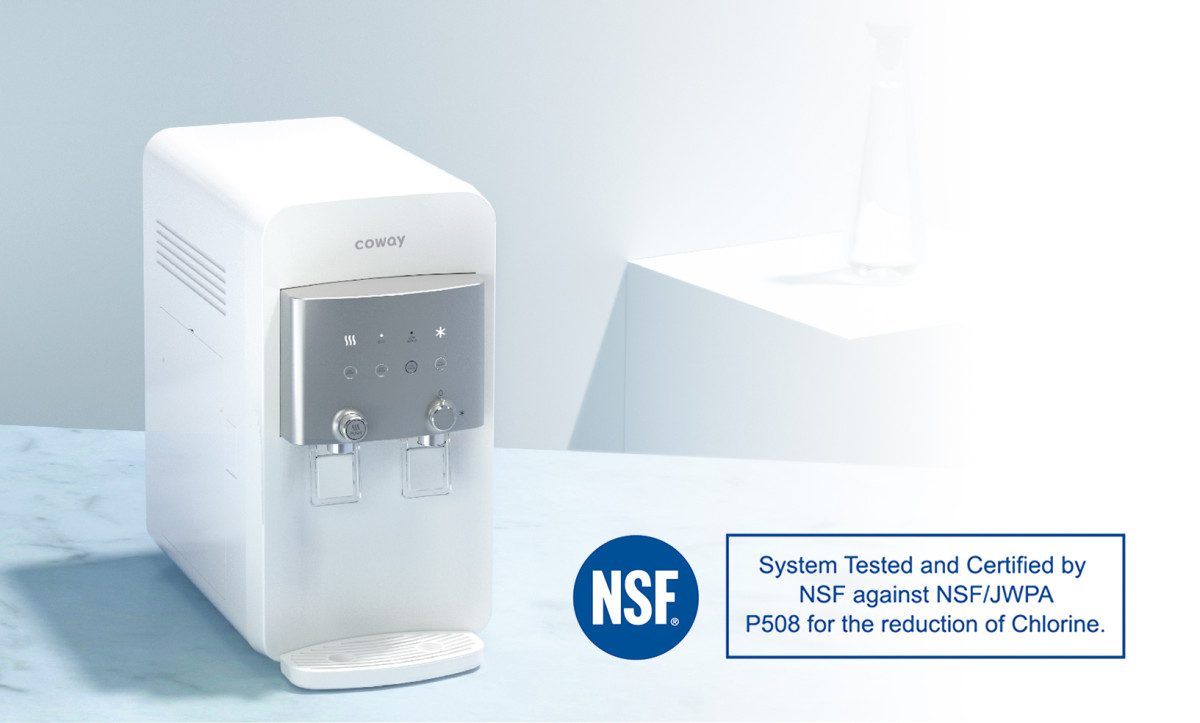 Today, Coway Malaysia; The Best Life Solution Company, announces that it has been certified for its water filtration ability in low-water pressure areas with the NSF-JWPA P508 certification from NSF, awarded to the Neo Plus Water Purifier CHP-264L. This makes Coway the world's first water purifier manufacturer to
receive the NSF-JWPA P508 certification. The NSF-JWPA P508 protocol evaluates point-of-use (POU) system performance in low water pressure areas. NSF-JWPA P508 was introduced in November 2022 by the NSF and Japan Water Purifier Association (JWPA) to devise household water purifier filtration performance standards according to varying regional water supply conditions and infrastructures.
To earn the NSF-JWPA P508 certification, products must undergo rigorous testing for the safety of materials in contact with drinking water and contaminant reduction performance, as well as a technical review by NSF. Additionally, NSF audits the company's manufacturing facilities to verify compliance with the protocol's requirements.
As the world's first product to earn the certification, the Coway Neo Plus Water Purifier CHP- 264L is proven to filter water to the highest standard, even in regions with low-water pressure and flow. This is the result of Coway's continued effort to develop custom filter systems suitable for low-water pressure areas like Malaysia, Thailand, Indonesia, and Vietnam.
Coway Neo Plus Water Purifier is one of Coway's best-selling models that has been popular across South Korea and Southeast Asia markets due to its excellent water purification performance. Coway Neo Plus Water Purifier is equipped with the Coway Reverse Osmosis (RO) Membrane Filter System, which has the best contaminant removal performance among household water purifiers. The innovative system filters out water contaminants down to 0.4 nanometers, a ten-thousandth of the size of human hair while providing abundant purified Water.
Coway Neo Plus Water Purifier has also acquired certifications for removing 100 types of harmful substances, including perfluorinated compounds, natural radioactive materials such as uranium, environmental hormones, and algae toxin.
"As the Best Life Solution Company, Coway is committed to providing safe and clean water to global consumers all over the world. The NSF-JWPA P508 certification gives our customers confidence in the Coway Neo Plus Water Purifier CHP-264L," said Chan Jung Park, CTO of Coway R&D center, Seoul Korea. "We will continue to develop innovative products and research filter systems to provide safe and hygienic water to our global consumers."