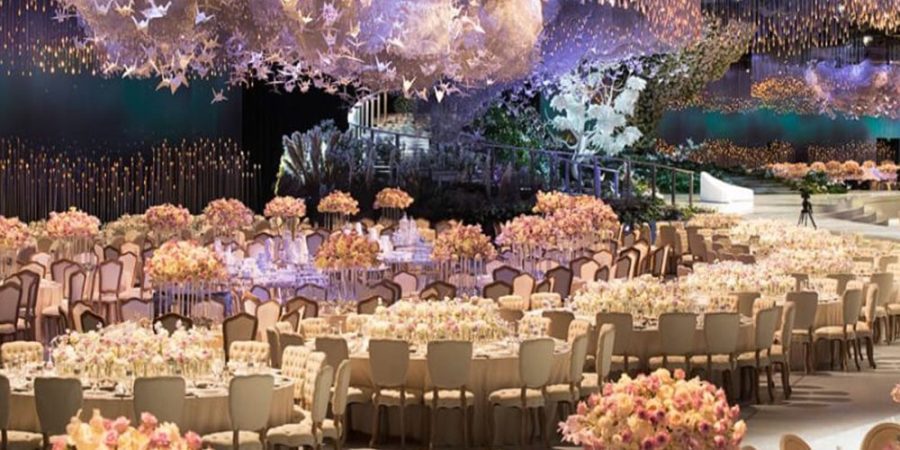 Weddings are among the most anticipated events in everyone's lives. Although ceremonies and traditions may differ from culture to culture, almost all weddings are basically the same. It is a momentous occasion where two persons unite and become one in the eyes of men and God, a celebration of life and love, the start of a lifelong commitment.
Wedding ceremonies can be simple and subtle. But for the elite few, weddings should be lavish and grand. Such displays of extravagance can sometimes break the proverbial ceiling and set all time records. The average wedding cost in the United States is about $25,200. American couples ideally spend somewhere between $18,900 and $31,500.
5. Prince Harry and Meghan Markle
$45.8 million in net cost
When Prince Harry and Meghan Markle announced their engagement, people all around the world wanted to be a part of the celebration. The wedding, like his parents', became one of the most sought-after events of the decade, with a large sum spent for security measures.Unlike Prince William and Catherine Middleton's wedding, Prince Harry and Meghan Markle's wedding day was not proclaimed a public holiday. The wedding fell on the same day as the FA Cup Final, which Prince Harry's brother William usually attends in his capacity as FA President. The royal wedding being held on a weekend is a departure from the royal practice of holding nuptials on weekdays. The ceremony is set to begin at 12:00 p.m. BST on February 12, 2018, according to Kensington Palace.
The royal family stated that they would cover the cost of the wedding. The cake, florist, and food expenditures were predicted to be £50,000, £110,000, and £286,000, respectively, with the total cost expected to be over £32 million. The security expenditures were predicted to be lower than those of the Duke and Duchess of Cambridge's wedding in 2011. The security expenditures were anticipated to be "between £2 million and £4 million" by the end of May. If the expenditures were to surpass 1% of the Thames Valley Police force's annual budget, the police and crime commissioner may seek for special financing, although the cost was "far below the £4 million required to lodge a claim" at the time.
4. Vanisha Mittal and Amit Bhatia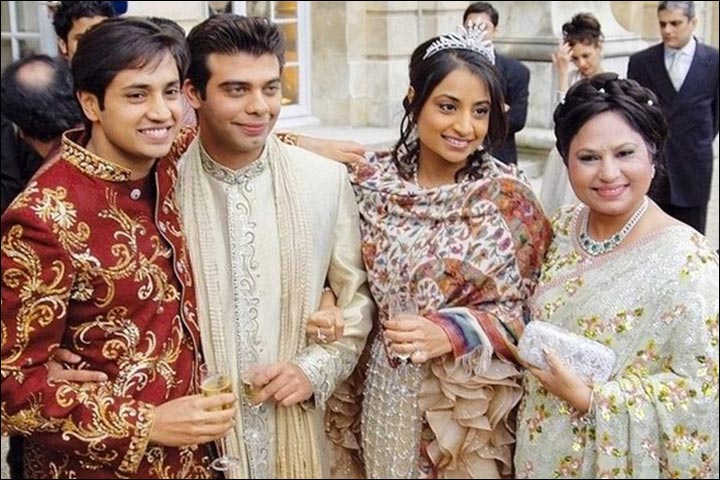 $55 million in total cost
Vanisha Mittal and Amit Bhatia's wedding is another that will be remembered for years to come. The party was so extravagant that it was inscribed in the "Guinness Book of World Records." The 6-day celebration at the Palace of Versailles covered everything from cuisines to arrangements and decorations. Lakshmi Mittal, a worldwide known steel industrialist and high-profile billionaire, is no stranger to gaining attention and receiving awards. He was the first Indian to make Forbes' renowned list of the world's ten wealthiest people in 2005. He was named the richest Asian in Europe two years later, and then the 57th most powerful person in the planet in 2015. (also by Forbes). It's certainly no surprise that the "King of Steel" went all out for his daughter Vanisha's ultra-extravagant 2004 nuptials – an elaborate set of celebrations apparently costing around US$60 million and dubbed the "mother of all weddings" at the time.
3. Sushanto Roy and Seemanto Roy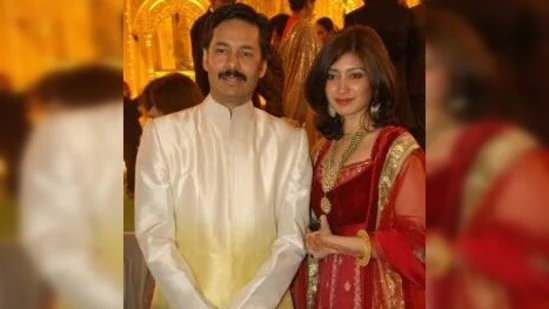 $75 million in total cost Subrato Roy, Chairman of Sahara India Pariwar, married his sons in a joint wedding in 2004. The wedding was a spectacle in its own right, with 11,000 guests in attendance and meals delivered to around 1,50,000 homeless individuals.Subrata Roy, the infamous chairman of Sahara India Pariwar, arranged a double wedding for his sons Sushanto and Seemanto in 2004.
Subrata Roy left no stone unturned in making the double wedding a memorable and opulent affair, from transporting his guests on private aircraft to marrying 101 impoverished girls to offering over 100 cuisines to his 11,000 guests.
2. Isha Ambani and Anand Piramal
$100 million in total cost
Isha Ambani and Anand Piramal's wedding is regarded as one of the most lavish Indian weddings of all time. The private Beyonce concert took the cake, despite the presence of many renowned celebrities and political people at the wedding. Food was also supplied by the Ambanis to feed 5,100 individuals, which is a remarkable feat in today's weddings.
When the bride and groom's surnames are Ambani and Piramal, two of India's most well-known and celebrated families, it's almost a given that the wedding festivities will be so lavish that they will garner worldwide media attention and cost a multimillion dollar fortune. So began the opulent ceremonies honouring the marriage of Anand Piramal, the son of Indian billionaire businessman Ajay Piramal, and Isha Ambani, the daughter of Mukesh Ambani, rumoured to be Asia's richest man and, as of August 2020, Forbes' 6th richest man on the planet.
The elaborate ceremonies and activities, which spanned many days and numerous metropolitan locations and were believed suited for the fairy-tale union of the heir and heiress to two Indian megafortunes, are said to have cost almost US$100 million.
1. Prince Charles and Lady Diana
$137 million in total cost
Everything about Prince Charles and Lady Diana's wedding, dubbed the "Wedding of the Century," was perfect. This royal wedding will never be duplicated, from her famous gown that made a statement for years to an estimated guest list of 3,500 individuals. Diana first met the Queen's eldest son and heir apparent, Charles, Prince of Wales, when she was 16 years old in November 1977. He was 29 at the time and dating Sarah, her older sister. During the summer of 1980, Charles and Diana were guests at a country weekend where she saw him play polo and he expressed genuine interest in her as a future wife. When he invited her to join him on the royal yacht Britannia for a sailing weekend in Cowes, the relationship evolved.
Following that, in November 1980, he was invited to see his family at Balmoral Castle (the royal family's Scottish retreat). The Queen, the Queen Mother, and the Duke of Edinburgh all greeted her warmly. Following that, Charles courted Diana in London. On February 24, 1981, their engagement became official. Diana chose her engagement ring on her own. After the engagement, she abandoned her job as a nursery teacher's assistant and moved to Clarence House, the Queen Mother's residence, for a brief time. She then remained at Buckingham Palace until the wedding, where she endured in excruciating loneliness, according to author Ingrid Seward. Since Anne Hyde married the future James II over 300 years ago, Diana was the first Englishwoman to marry the first in line to the throne, and she was also the first royal bride to have a paying employment prior to her engagement. In March 1981, she made her first public appearance with Prince Charles at a charity ball at Goldsmiths' Hall.