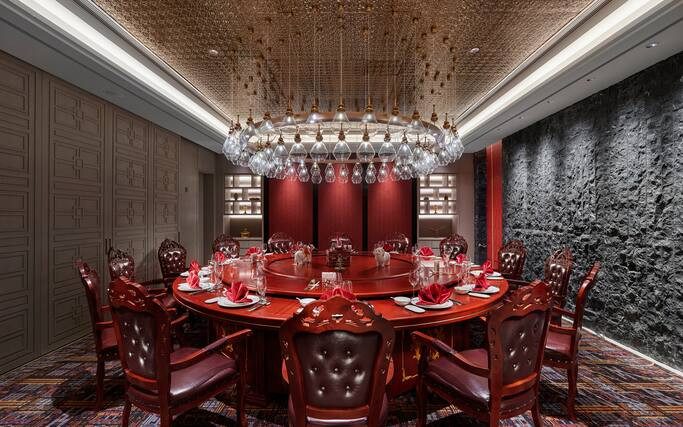 Where will your spirit of adventure take you in 2023? No matter where you're headed in 2023, it matters where you stay—and Hilton has a bevy of exciting new properties to host you in the new year with innovative digital conveniences and personal touches of warm hospitality. Explore the list below to fuel your wanderlust.
Conrad Shanghai – Shanghai, China
Conrad Shanghai marks the brand's first foray into the bustling metropolis, superbly located as a key landmark in the heart of People's Square, Shanghai's renowned tourism and business district. With its impressive 66 floors and 728 luxurious rooms, Conrad Shanghai's soaring tower offers unparalleled views of the East Nanjing Road commercial street, the Bund, and Pudong's iconic skyline.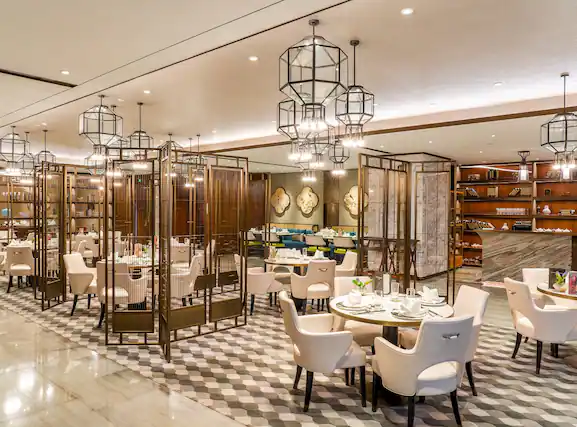 Conrad Shanghai's selection of restaurants take guests on a culinary tour, from the Mediterranean seaside and the artisanal bistros of Paris to the banquet halls of China. Situated within walking distance to major transportation networks and metro lines, the hotel's prime location offers excellent accessibility to premium shopping malls, traditional local neighbourhoods, and popular attractions such as the Shanghai Museum, Shanghai Grand Theatre, Xintiandi, the Bund, and Yu Garden.
Opened in January 2022.
Hilton Singapore Orchard – Singapore
Located in the centre of Orchard Road, Hilton Singapore Orchard offers a prime spot for exploring the city's premium shopping and entertainment district. Though opened earlier in 2022, Hilton's flagship property in Asia Pacific has added 446 new keys this year to its Orchard Wing, spanning across four new categories and completing its 1,080-room inventory.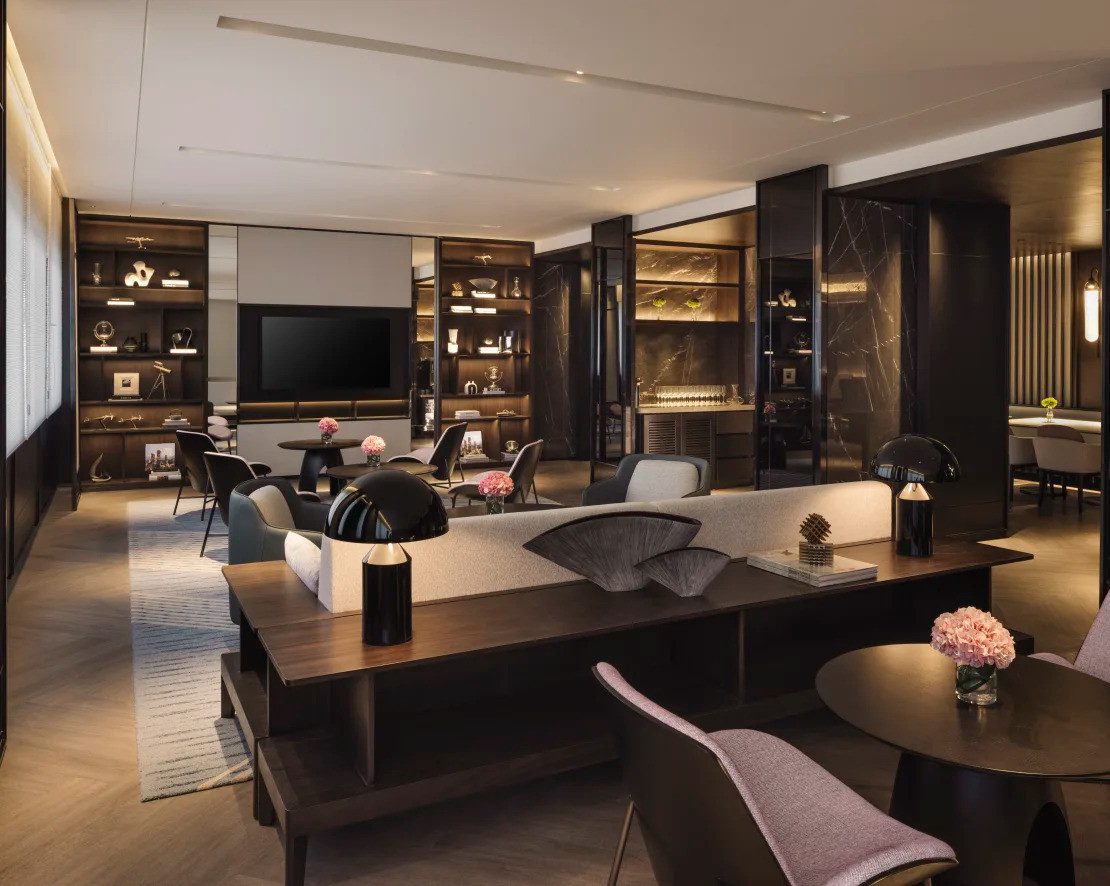 Guests now have closer access to key meetings and event facilities and can continue to choose from five world-class culinary establishments, from theatrical open kitchens with international flavours at Estate, to an afternoon tea experience at Ginger.Lily. The hotel is also within walking distance of subway stations with connections to popular tourist attractions such as Marina Bay Sands, Gardens by the Bay, and Universal Studios Singapore. New rooms also boast of some of the best panoramic views of the city, stretching from Singapore's vibrant Orchard Road to the scenic Marina Bay waterfront.
Opened in February 2022.
Conrad Singapore Orchard – Singapore
Steps from Singapore's famed Orchard Road shopping district and home to many luxury retailers, top-end restaurants and department stores, Conrad Singapore Orchard will feature 440 spacious guest rooms starting from 36 square metres. The hotel will also offer a fitness centre and over 1,600 square metres of beautiful event spaces. The hotel's world-class, award-winning restaurants are a destination in themselves. You can choose your favourite tipple at the Manhattan bar, enjoy classic Cantonese dishes at Michelin-starred Summer Palace, or be enticed by seasonal Italian cuisine at Basilico. Conrad Singapore Orchard is conveniently accessible to Singapore's Changi International Airport, located 22 kilometres or a 30-minute drive away. Restaurants and events spaces are now open.
Rooms opening 2024.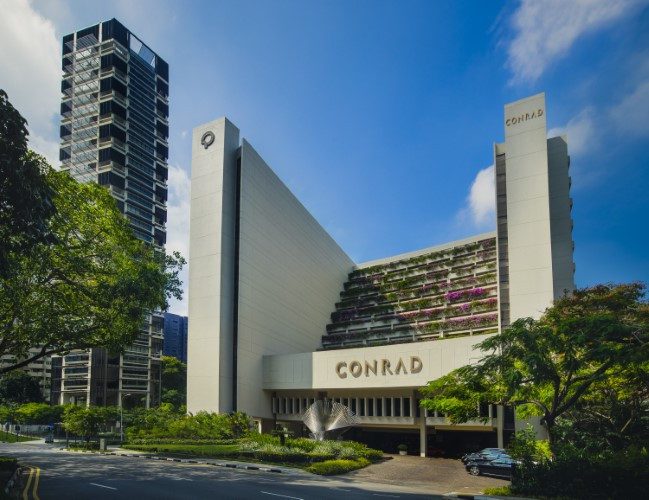 DoubleTree by Hilton Toyama – Toyama, Japan
DoubleTree by Hilton Toyama, the first Hilton hotel in the Hokuriku region, is located in the heart of Toyama, just a 3- minute walk from Toyama Station, which is about 2 hours from Tokyo via the Hokuriku Shinkansen Line. The 201- room hotel features all-day dining, a bar, Grab 'n' Go, meeting rooms, a fitness centre and a public bath. This will be the fourth DoubleTree by Hilton property in Japan, joining DoubleTree by Hilton properties in Naha, Naha Shuri Castle and Okinawa Chatan Resort.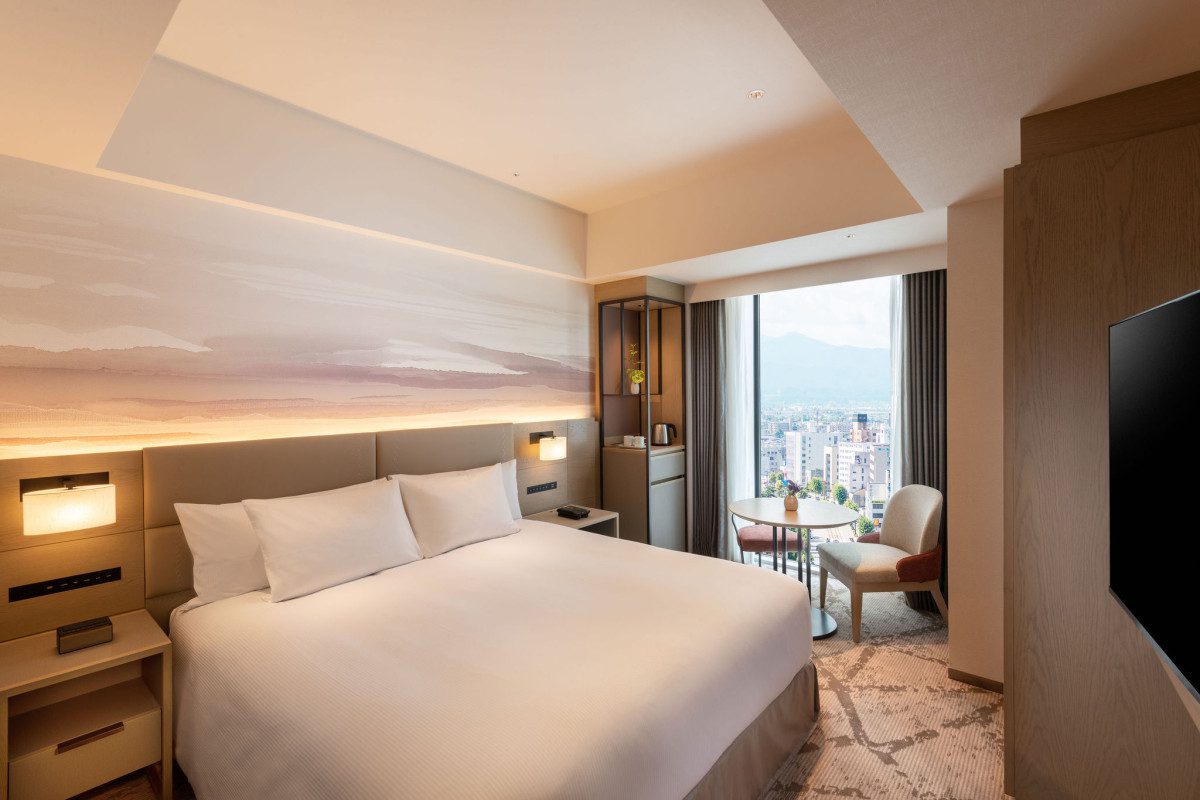 DoubleTree by Hilton Seoul Pangyo – Seongnam, Korea
DoubleTree by Hilton Seoul Pangyo is the premier full-service hotel in the city of Seongnam, and also the first DoubleTree by Hilton hotel in Korea. Located within walking distance of the serene Tancheon Stream, the property offers an inviting space of 432 guestrooms and a serviced residence of 170 rooms, including studios, and one and two bedrooms.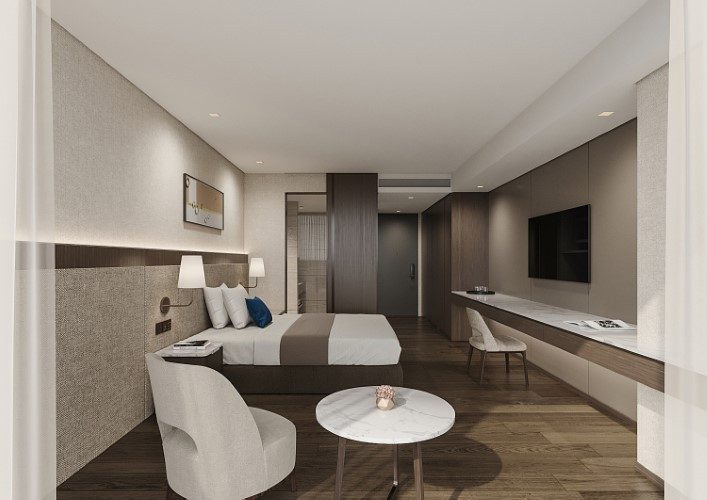 In addition, three dining outlets are all dedicated to delivering stylish comfort to guests with care and thought. Conferences, weddings and banquets take place in the spacious event halls, while a fully-equipped fitness club ensures the wellness of hotel guests, members and residents.
Opening in Q1 2023.
Hilton Garden Inn Da Nang – Da Nang, Vietnam
Set in the scenic Son Tra district, Hilton Garden Inn Da Nang is a mere 50-metre stroll from the beach and within walking distance of downtown shops, bars, and restaurants. Travellers can enjoy a relaxing soak in the hotel's infinity pool, taste an international array of cuisine at the Garden Grille Restaurant & Bar, and access complimentary Wi-Fi. The hotel is also located just 10 minutes from the Son Tra Peninsula and 20 minutes from the Da Nang International Airport by car.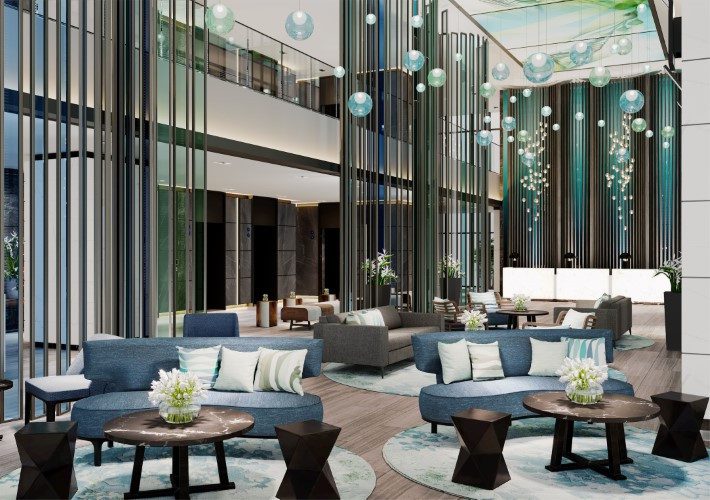 La Festa Phu Quoc, Curio Collection by Hilton – Phu Quoc, Vietnam
The 197-key La Festa Phu Quoc, Curio Collection by Hilton will represent Hilton's first resort in the country. Located 20 kilometres from the Phu Quoc International Airport, the resort will sit within the Sun Premier Village Primavera, a local tourist attraction that reflects elements of the iconic Amalfi coast of Italy. Facing the island's popular Kiss Bridge and within close proximity to the Gondola Cable Car station, the resort will feature bold Mediterranean-inspired architecture and join an array of restaurants, bars, and entertainment facilities in the vicinity. Guests at the resort will have incomparable views of the sunset and ocean while enjoying direct access to the beach.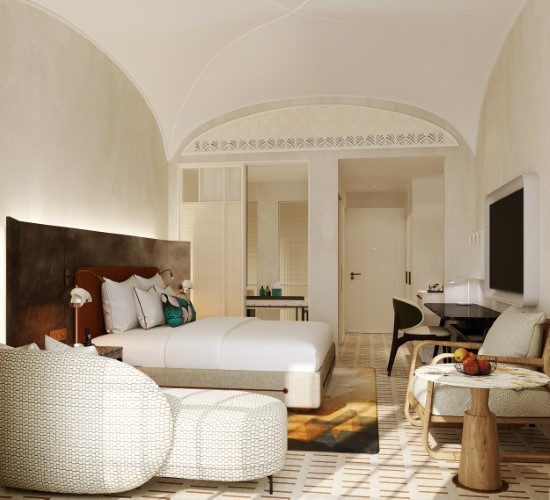 Hilton Okinawa Miyako Island Resort – Okinawa, Japan
Hilton Okinawa Miyako Island Resort is located on the waterfront close to the picturesque Irabu Bridge that connects the islands of Miyako and Irabu. The facilities offered by the newly-built 329-room hotel include restaurants, fitness amenities, meeting and function spaces, as well as a banquet hall, indoor and outdoor swimming pools, spa, chapel, executive lounge and ocean-view rooftop bar. The hotel is located 15 minutes from Miyako Airport and 25 minutes from Shimojishima Airport with Sunset Beach clocking in at less than one kilometre away.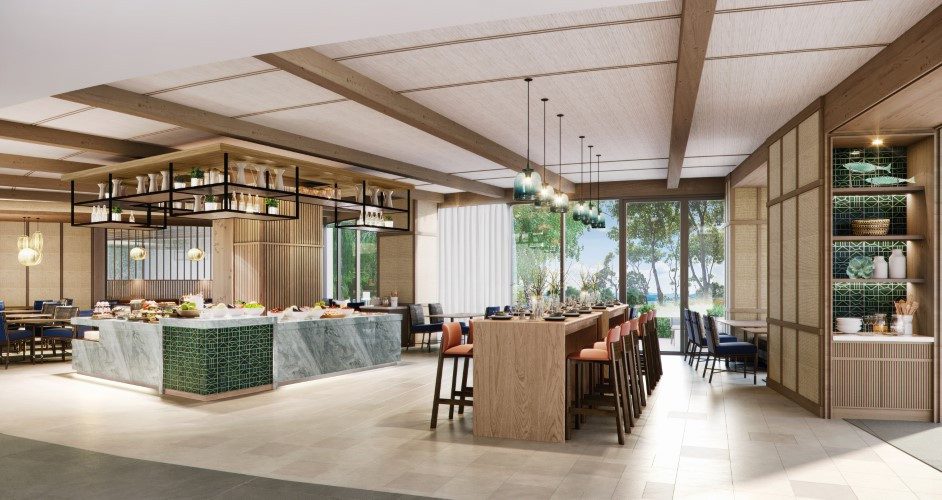 Conrad Shenzhen – Shenzhen, China
Located in the heart of the new Qianhai central business and financial district, Conrad Shenzhen will be designed by international firm Yabu Pushelberg. The bold design will centre on the theme of 'A Story of a Dreamer', and aims to provide a restful respite from the bustling thrum of the city. When it opens, it will feature 300 rooms and suites with garden city and bay views, restaurants offering international as well as local cuisines, and over 2,200 square metres of meeting space, including an expansive grand ballroom. Conrad Shenzhen is committed to offering purposeful service for business and leisure travellers alike.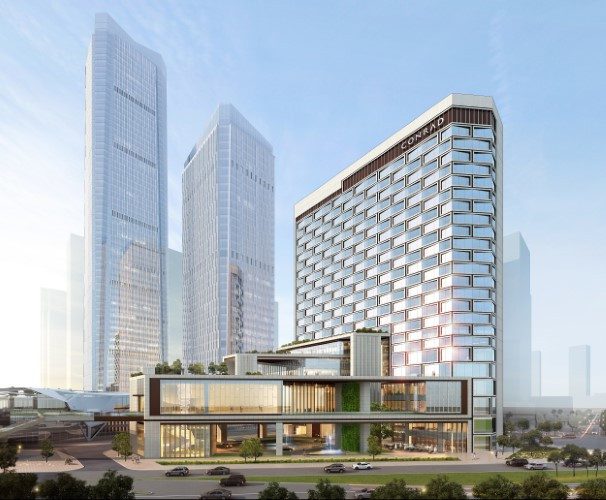 The Mermoon Resort Hainan Tufu Bay, Tapestry Collection by Hilton – Hainan, China
The Mermoon Resort Hainan Tufu Bay hotel is located in Tufu Bay, next to Haitang Bay in Sanya. It is 24 kilometres away from Sanya Yalong Bay Railway Station and 50 kilometres away from Sanya Phoenix International Airport. With design inspired by traditional fishermen culture, the hotel boasts 116 guest rooms, four stylish restaurants and bars, nearly 780 square metres of meeting and function spaces, as well as the unique bay library and outdoor swimming pool, enabling guests to completely relax.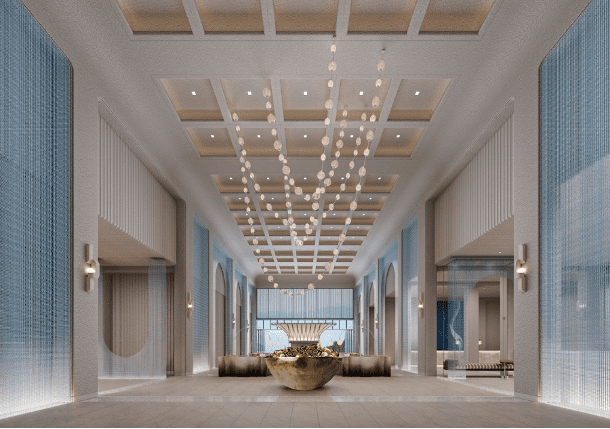 Hilton Garden Inn Hohhot – Inner Mongolia, China
Hohhot is the capital city of Inner Mongolia, endowed with famous historical relics and rich in cross-border culture. Hilton Garden Inn Hohhot South Second Ring marks the brand entrance to Inner Mongolia Autonomous Region. Located in the southeast part of the city, the hotel has easy access to the city centre and major transport hubs. The hotel is equipped with 273 spacious guest rooms, 398 square metres of flexible meeting space, a fitness centre and an all-day dining restaurant. A bright and airy atmosphere throughout enables guests to fully enjoy their stay.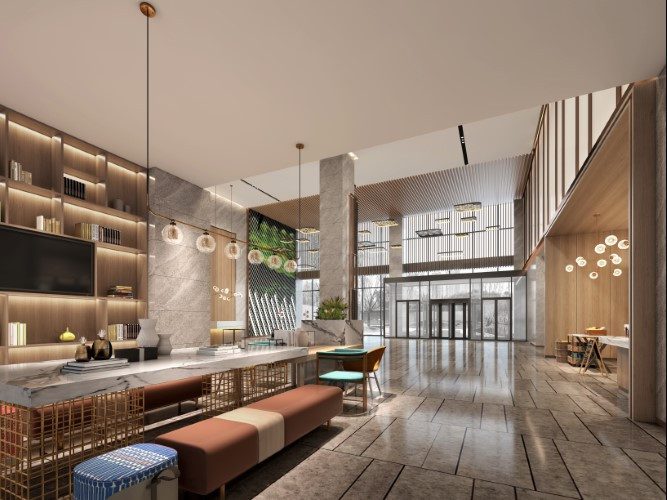 LXR Hotels & Resorts in Bali, Indonesia
The 72 all-villa resort in Bali, Indonesia will join a collection of unique, independent luxury properties around the world, including the recently opened and award-winning ROKU KYOTO in Japan.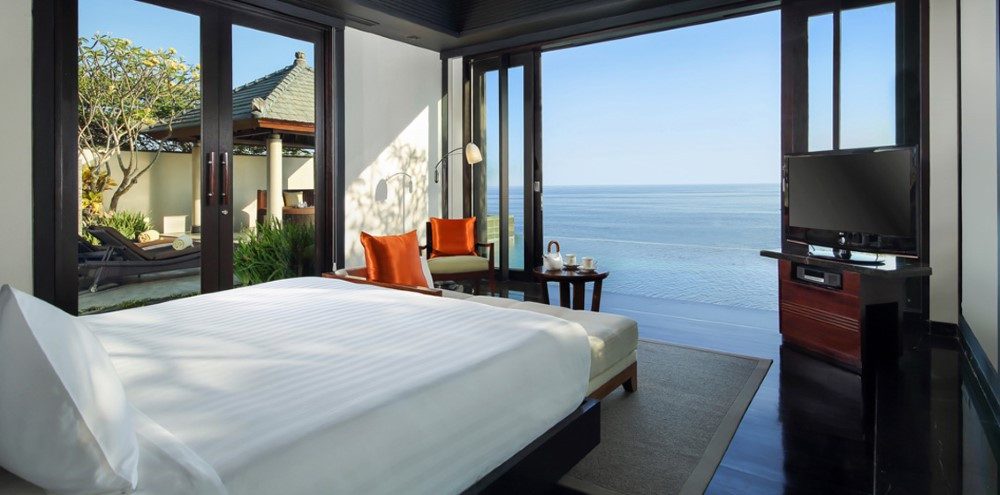 Hilton Yokohama – Yokohama, Japan
Hilton Yokohama is approximately 20 kilometres from Haneda Airport and conveniently located within a 10-minute walk from Yokohama station, offering excellent access to popular sightseeing spots such as Japan's largest Chinatown, Kamakura, as well as Tokyo's metropolitan areas. The 339- room hotel will offer facilities including a fitness centre, an executive lounge and meeting spaces. Guests will have a selection of dining options from the hotel's all-day dining, a speciality restaurant, and a café and bar lounge.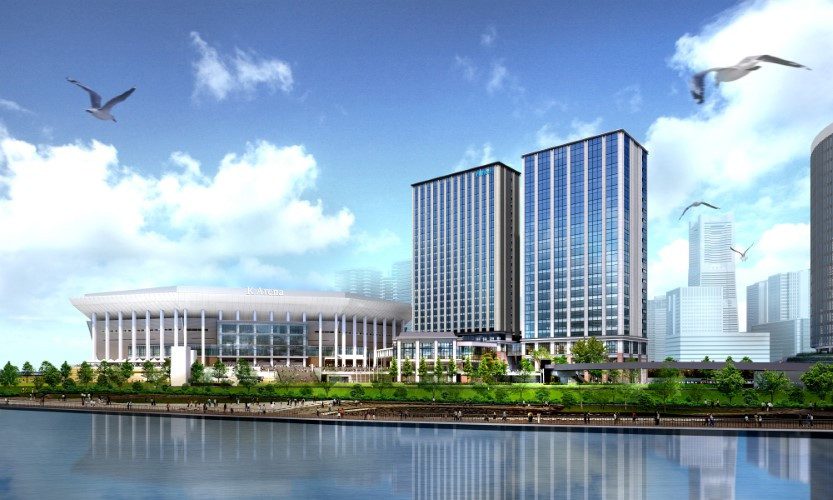 Conrad Chongqing – Chongqing, China
Set on the upper floors of a 260-metre skyscraper, Conrad Chongqing features the highest lobby lounge in Chongqing Nan'An district. The hotel is designed by award-winning hotel interior design consultants, Cheng Chung Design (CCD). 275 luxurious rooms will provide guests with breath- taking views of the Changjiang river.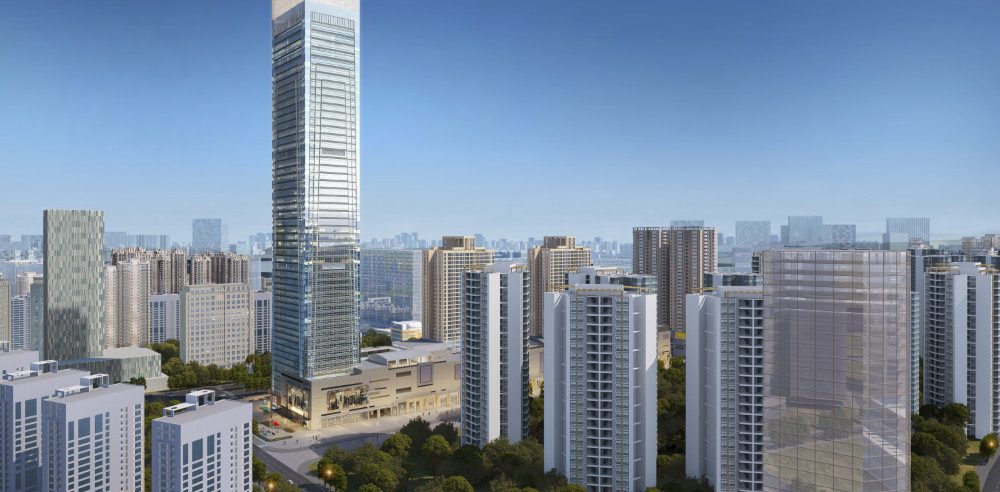 The hotel has a lobby lounge, specialty restaurant and private dining rooms, and includes 1,300 square metres of meeting spaces and over 800 square metres of lush gardens, which will cater to the needs of different social events and occasions.
Hilton Garden Inn Busselton – Busselton, Australia
A gateway to the famous Margaret River wine region, Busselton is home to one of the state's most visited tourist attractions, the Busselton Jetty, the longest timber pier jetty in the southern hemisphere. Hilton Garden Inn Busselton has been designed to maximise its expansive views of the ocean across Geographe Bay and Busselton Jetty. It will include an all- day dining restaurant serving Hilton Garden Inn's signature cooked-to-order breakfast, a bar serving shareable small plates and handcrafted cocktails and craft beers, a fitness centre, and 242 square metres of flexible meeting space.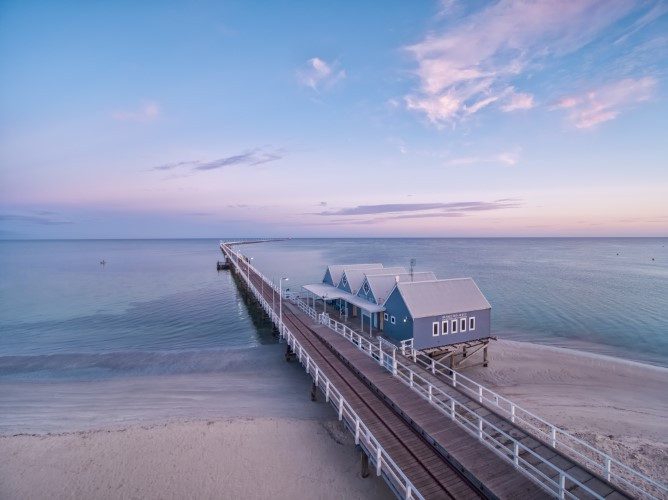 Conrad Rabat Arzana – Morocco
Featuring 120 spacious luxury rooms and suites, Hilton's first luxury hotel in Morocco will offer spectacular ocean views from its elevated waterfront location in the exclusive area of Harhoura, overlooking tranquil lagoons and beaches. Guests will be able to experience breathtaking surroundings while enjoying locally inspired dining at four world-class restaurants and bar lounges. The hotel will also house Morocco's largest Royal Suite at 623 square metres, offer a fully appointed Conrad Spa and beauty salon as well as 1000+ square metres of event space that includes a grand ballroom, four meeting rooms and an outer terrace, overlooking the majestic Atlantic Ocean.
.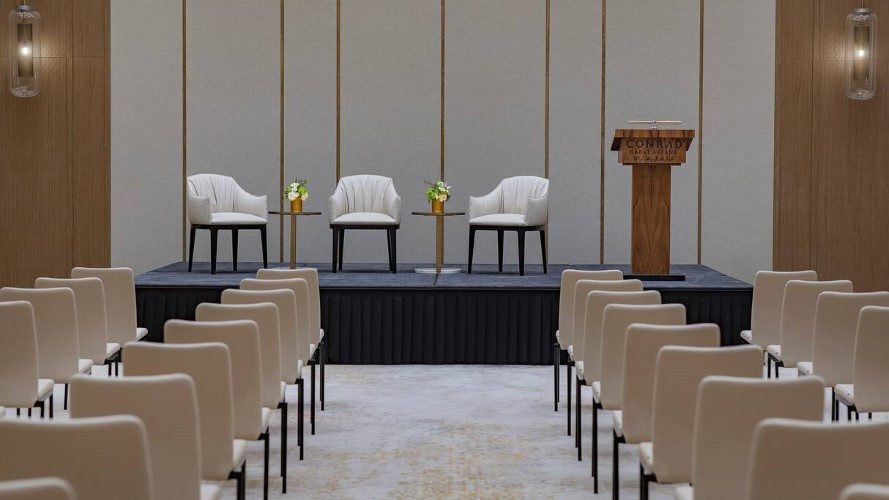 Motto by Hilton Times Square – New York, United States
Anticipated to open in March 2023, Motto by Hilton Times Square will be the brand's second hotel in the city, located in the heart of Manhattan's famous Theater District, and just steps from historic Radio City Music Hall and Rockefeller Center. The 400-room hotel will allow guests to create their own experiences for a truly local stay through flexible and modern design, the best of the neighbourhood food and beverage offerings, and a local vibe that reflects the Big Apple. The flexible, modern hotel with a design inspired by 1920s New York will offer travel-sized guest rooms with everything guests need for an enjoyable night's sleep. Motto Times Square will simplify coordinating travel for larger groups headed to the Big Apple with the ability to connect up to six rooms, using pioneering Confirmed Connecting Rooms by Hilton technology. Travellers and locals alike can also enjoy the Motto Commons, a gathering place for the surrounding neighbourhood to grab a coffee or catch up on work before heading out to explore Midtown. Thoughtfully curated food and drink selections can also be found at the property's signature restaurant, which will offer an elegant take on the classic New York City diner and feature seasonal, sustainable foods from the surrounding region.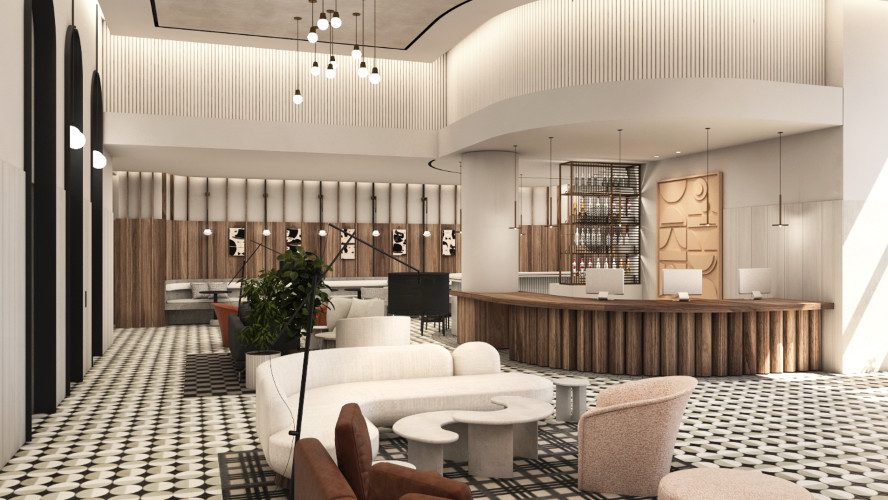 Waldorf Astoria Cairo Heliopolis – Egypt
Waldorf Astoria Cairo Heliopolis will mark the luxury brand's debut in Egypt, offering inspirational environments, unforgettable experiences, and seamless elegant service to residents and travellers alike. Ideally located less than 10 minutes away from Cairo International Airport in the vibrant neighbourhood of Heliopolis, the hotel boasts a distinctive grand lobby with traditional elements such as the iconic Waldorf Astoria Lobby Clock and the famed Peacock Alley. The hotel features 252 luxurious rooms and suites and is home to a variety of dining and entertainment outlets. Perfect for both leisure and business guests, the hotel will house the signature Waldorf Astoria Spa, a relaxing pool surrounded by a landscaped garden, a fitness centre, nine meeting rooms, and ballrooms that can accommodate up to 2,000 guests.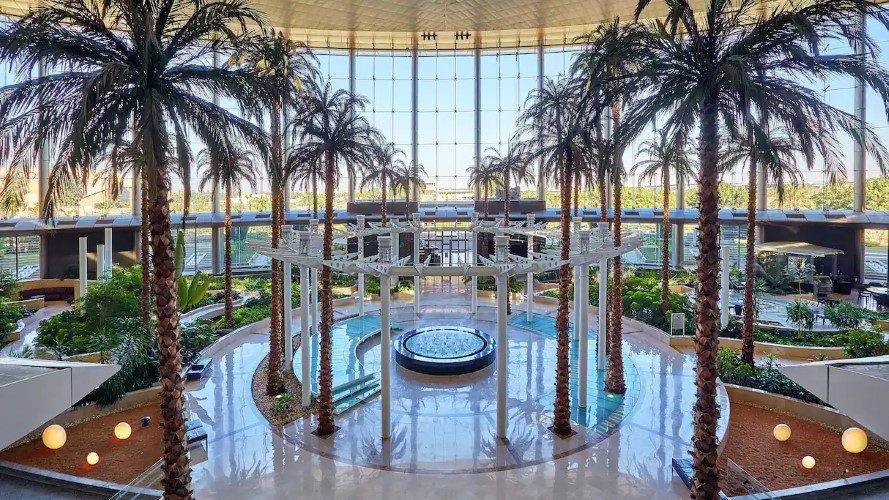 The Bo Vue Hotel Bodrum, Curio Collection by Hilton – Türkiye
Situated along the Aegean Coast, The Bo Vue Hotel Bodrum, Curio Collection by Hilton provides 1.2 kilometres of private white sandy beach and 102 stylish and modern rooms–nearly all with glittering sea views. The hotel is just a short drive away from the popular town of Yalikavak and a 40-minute drive to Bodrum Castle and the Mausoleum at Halicarnassus—one of the Seven Wonders of the Ancient World. Guests can enjoy a range of world-class dining options, including the property's main restaurant, Bo Giorno, offering delicious Mediterranean and Aegean cuisine, as well as the Turkish restaurant, Delmanzo, and the seafood restaurant, Bacalao–both offering a mouth-watering selection of à la carte options. Those looking to unwind can indulge in a relaxing treatment at the fully appointed, 1,000 square-metre Spa Soul or take a refreshing dip in the property's indoor and outdoor pools.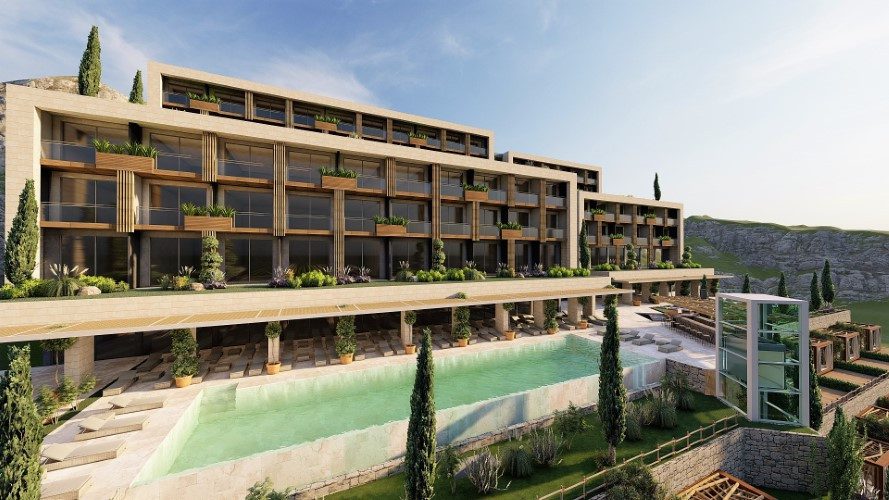 Hilton Heidelberg – Germany
In the heart of the historic old town, Hilton Heidelberg is located on the River Neckar in Southwest Germany. Guests can enjoy a unique dining experience in the restaurant, which offers classic German dishes fusing the old world with the new. The 244-key property also has seven meeting rooms, a conference and events centre, a fitness centre, and an elegant ballroom for up to 300 people. Heidelberg is situated just one hour from Frankfurt-Am-Main airport and Hilton Heidelberg is within walking distance from the city's main attractions, including Heidelberg Castle and the country's famed Christmas Markets.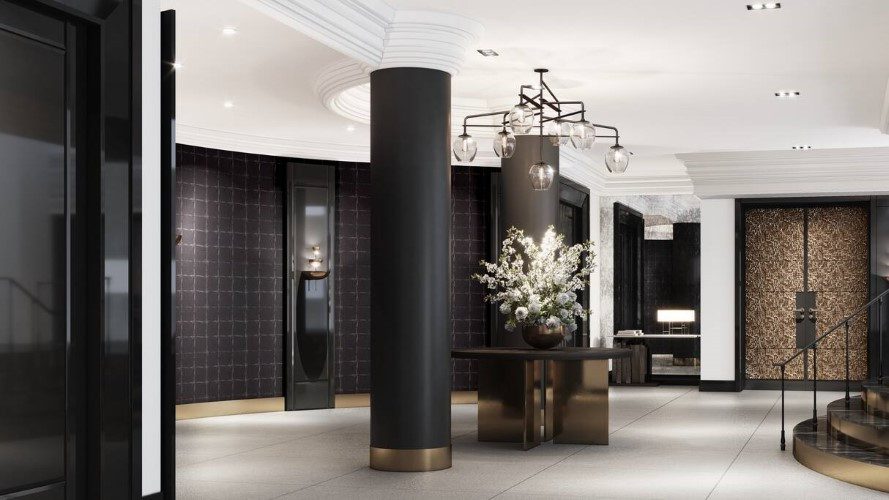 Legacy Hotel Cascais, Curio Collection by Hilton – Portugal
With idyllic scenery that captivated writers, artists, and European nobility in the 20th century, Cascais is the latest Portuguese destination in Curio Collection by Hilton's expanding European portfolio. Opening next summer, Legacy Hotel Cascais, Curio Collection by Hilton, will feature 59 guest rooms, many with stunning sea view balconies overlooking the town's picturesque beaches. Guests can enjoy the hotel's lobby bar, restaurant, swimming pool, spa, and fitness centre, before exploring Cascais' many attractions, such as the imposing Conde de Castro Guimarães Museum, with its impressive collection of art and Indo-Portuguese furniture.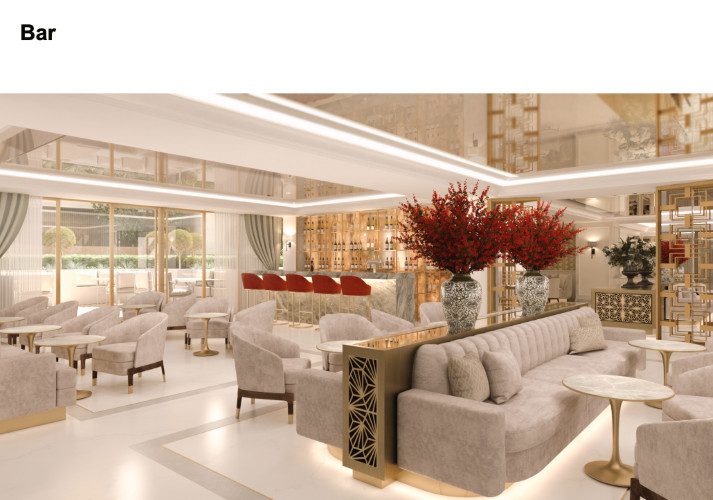 Hampton by Hilton Budapest City Centre – Hungary
Hungary will welcome its first Hampton by Hilton hotel in the heart of the capital, Budapest next summer. Boasting 219 guest rooms, Hampton by Hilton Budapest City Centre will be located close to the Hungarian State Opera and within walking distance of St. Stephen's Basilica as well as the many restaurants, bars, and shopping district of the metropolitan 'Pest' side of the city. Designed under Hampton by Hilton's brand-new prototype, the hotel exterior will nestle in the street's local architecture while its interior will feature refreshed public spaces and updated guest rooms, as well as free hot breakfast and fully equipped fitness facilities available to guests 24/7.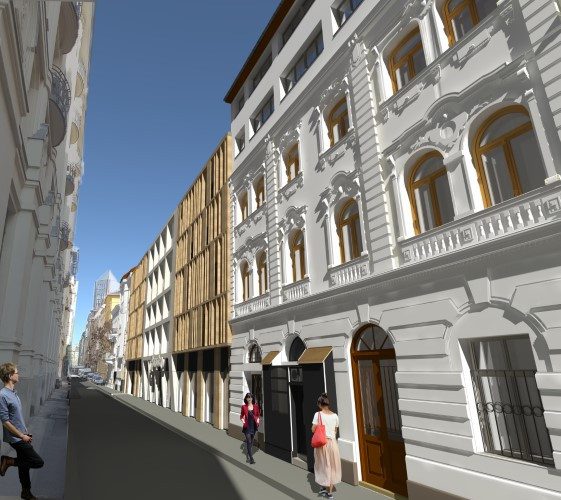 Hampton by Hilton London Old Street – United Kingdom
Set in the heart of one of London's most eclectic and vibrant commercial hubs, the new-build hotel will be just a five-minute walk away from Old Street station. Part of the fast-growing and popular Hampton by Hilton brand, the property will be a short walk from the vast array of restaurants and bars on Shoreditch High Street and the bustling corporate offices of Liverpool Street, meaning the 107-room hotel will be perfectly placed to attract a diverse range of clientele coming to the area for both work and leisure. The hotel will offer delicious Italian cuisine in the restaurant and a 24/7 snack menu in the comfortable lobby bar. Guests will be able to choose to work in any of the hotel's flexible public areas, with free Wi-Fi throughout. The hotel will have a conference meeting room, a state-of-the-art gym and free hot breakfast. It is being built with environmental sustainability as a priority, including being designed to make use of harvested rainwater.