GAYA HIDUP
INFINIX NOTE 30 (X6716) TAKES HOME OUTSTANDING AWARD AT THE PARISDESIGN AWARDS 2023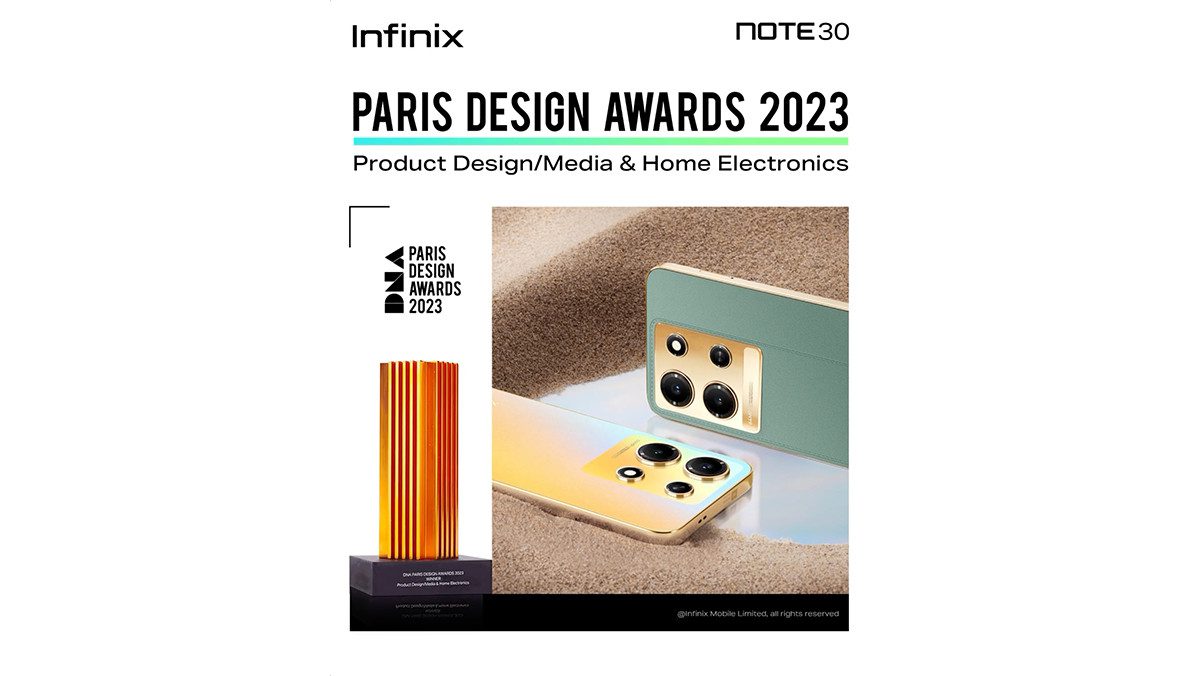 Infinix, one of the fastest-growing global smartphone brands with a commitment to pushing
the boundaries of design and technology, has achieved a resounding victory in the esteemed PARIS Design Awards 2023 with the Infinix NOTE 30 (X6716). Infinix NOTE 30 (X6716) took the lead in the Product Design/Media & Home Electronics category, thanks to its remarkably elegant and stylish design, setting it apart from the competition.

The PARIS Design Awards recognize and celebrate outstanding achievements in the realm of design, honouring excellence in innovation, and creativity across various industries. This cutting-edge mobile device is designed to seamlessly operate on cellular networks, offering users a perfect blend of functionality and style.

One of the distinctive features of the Infinix NOTE 30 (X6716) is the battery cover design that impressively combines two distinct materials, glass and plain leather, adding an extra touch of sophistication to the device. The Infinix NOTE 30 (X6716) boasts a flat and simple shape, embodying a minimalist design that exudes a sleek appearance. The NOTE 30 (X6716 comes adorned with a range of colours, among its colour variants are the alluring Impression Green and the opulent Variable Gold. This innovative approach enhances the phone's aesthetics and also provides users with a tactile experience that sets it apart from
conventional smartphones.

With that, Infinix is also proud and delighted with the exceptional work accomplished by their talented Design Team, comprising Kunwei Dong, Dong Xie, Yongliang Yao, Chaonian Zhang, and Xinling Xiao, for the groundbreaking NOTE 30 (X6716). Their ingenuity and creativity have culminated in an outstanding design that sets a new standard of innovation and aesthetic appeal.

*The winning NOTE 30 (X6716) model is not available in the Malaysian Market.