CANTIK
THE SUNKISSED NUDE STORY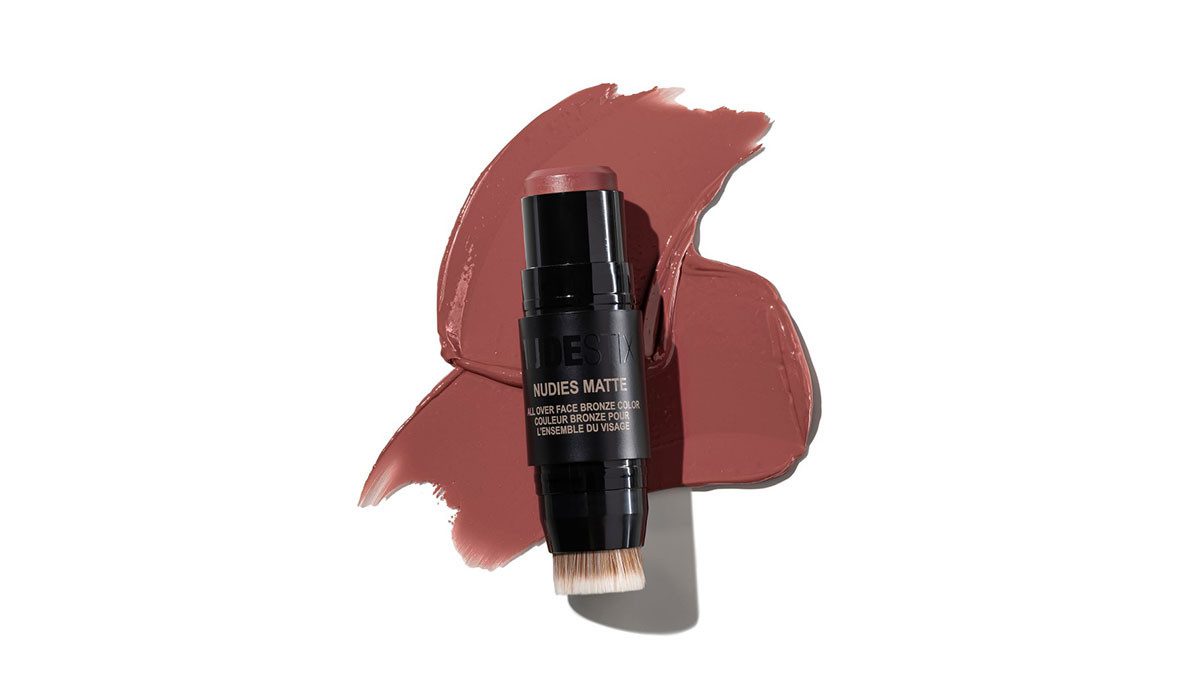 A celebrity artist best-selling shade expands to a sun-lovers nude collection for eyes, face and lips. It's trending on your For You Page. It's the makeup look that makes you feel like you've stepped into summer or onto a beach. It's the vibe of having a freshly bronzed complexion that has been kissed by the sun, with a flushed pink cheek, and pouty lips. It
feels effortless, healthy, and sunny. And it's achieved with simple, easy-to-use, multi-tasking cream formulas that you already know and love from Nudestix, in new, highly anticipated shades. But let us take you back to how it started…
Once upon a time, in 2018 a celebrity makeup artist created the iconic, best-selling, award-winning Nudies Matte Bronze in Sunkissed. Her A-list celebrity signature makeup look was a healthy bronzed complexion that looked like you spent a glorious day in sunny California. Sunkissed was created to bronze the skin in the most naturally warm way that looked bronzed, blushed and glowy all at the same time, in true Nudestix multi-tasking fashion!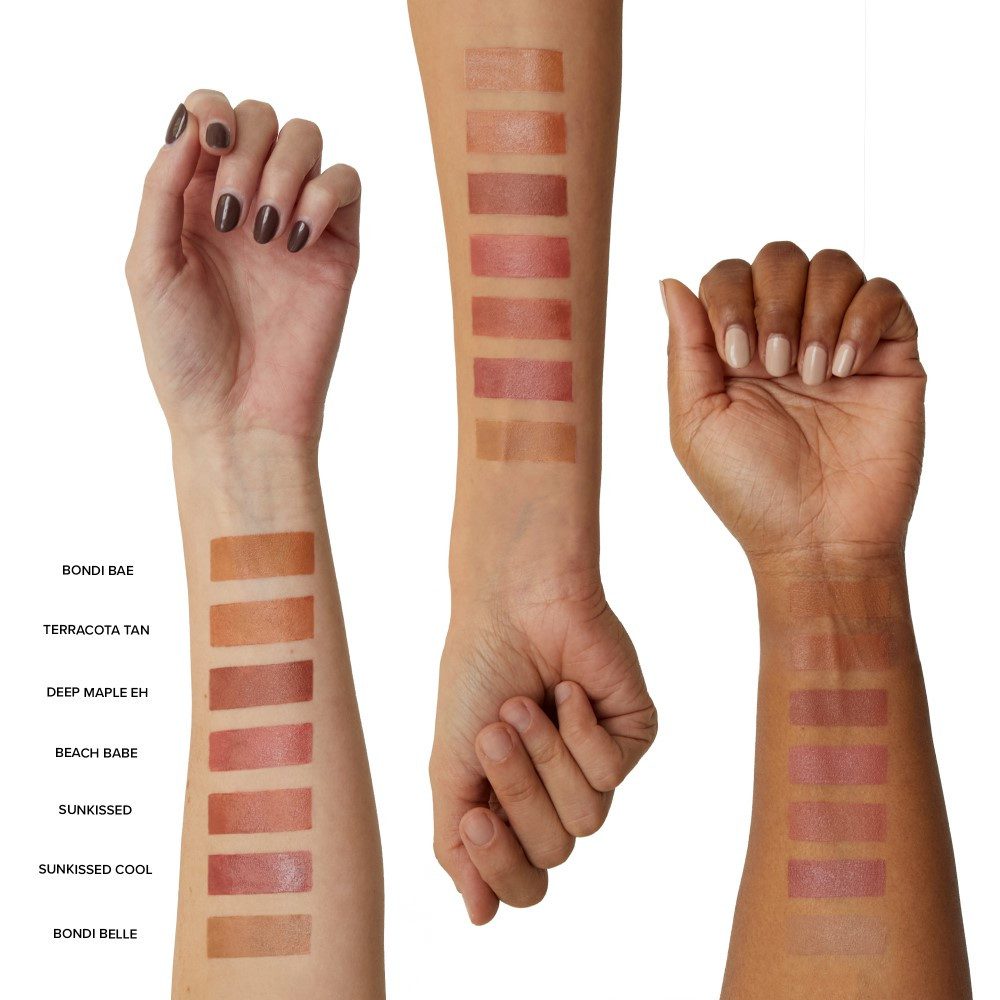 Nudestix fans globally loved Sunkissed for its creamy matte formula, the warm glowy shade, the feeling of sunny energy and the look of a beachy bronzed complexion. In 2023, Nudestix introduces 'The Sunkissed Nude Story' featuring healthy bronze, fresh blush and kissable lip shades in the brand's award-winning creamy formulas.
"Welcome to our Sunkissed girl era. The Sunkissed Nudes Story is a collection expanding on the OG and best-seller, SUNKISSED bronze. Originally developed by a celebrity makeup artist, the original bronzer shade has garnered so much love from celebrities and Nudestix fans alike. Our goal with this collection, is to make you feel that warm energy, healthy glow and inner peace that comes with a fresh sun-kissed complexion. I can't wait for you all to go nude, but sunkissed". – Taylor Frankel, Nudestix Co-Founder and Chief Brand Officer The Sunkissed Nude Story features minimalist multi-tasking makeup products for the face, eyes and lips: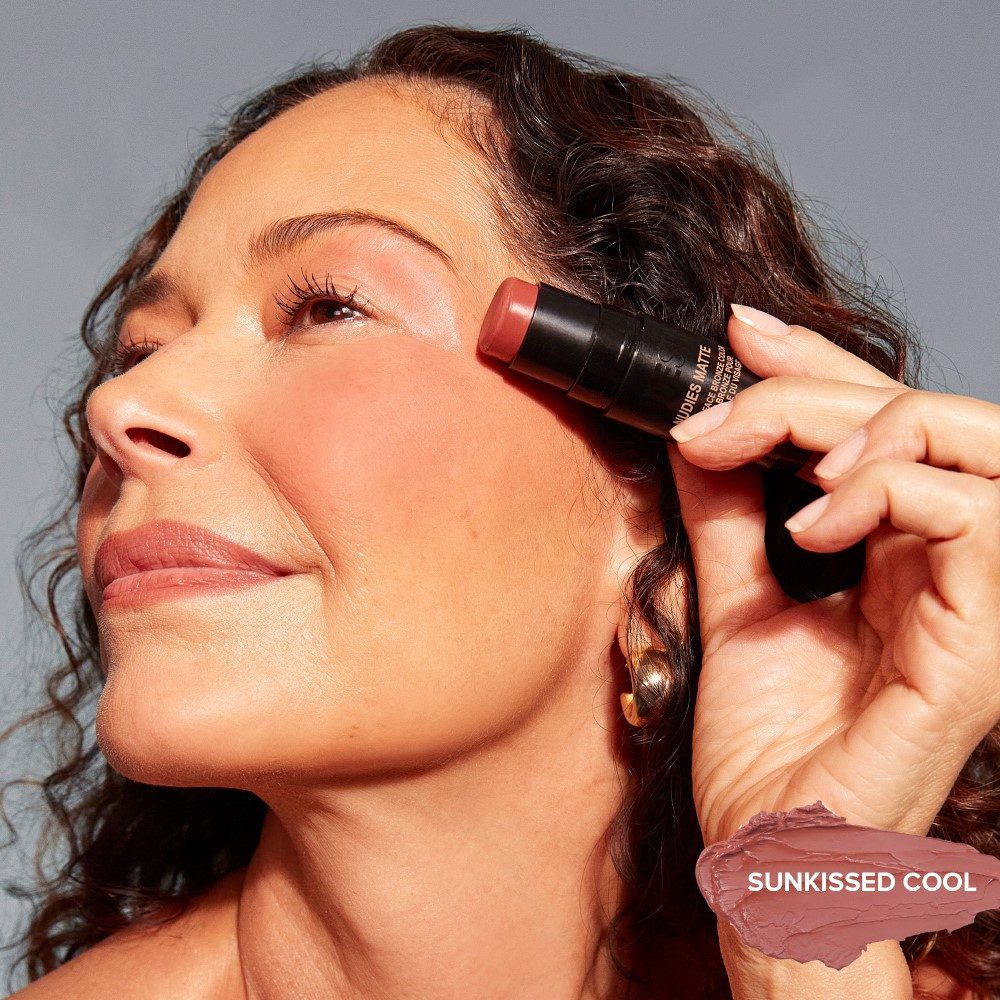 Nudies Matte All-Over Bronze in two (2) healthy bronzer shades for face, lips & eyes that provide a natural sculpt all-over face with a warm glow & sunny energy.
● Sunkissed Original (warm rich terracotta)
● Sunkissed Cool (cool medium terracotta)
Nudies Matte All-Over Blush in one (1) healthy blush shade for face, lips & eye that provide a natural sculpt all-over face with fresh glow & pretty colour. ● Sunkissed Pink (cool bright rose-pink)