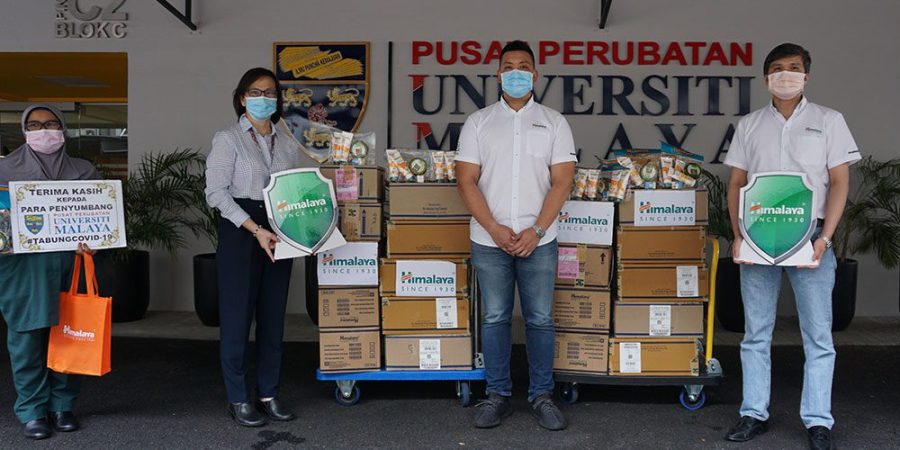 Inspired by the heroics of frontliners in serving and protecting the nation, Himalaya Malaysia has launched its Himalaya Malaysia Cares campaign. The Campaign looks to reward frontliners whilst lending a helping hand to the urban poor.
Through the campaign, frontliners – including healthcare professionals and practitioners, and delivery riders – across the nation will receive over RM900,000 worth of Himalaya products.
Commenting on the initiative, Aaron Foong, Director at Himalaya Malaysia said: "This past year, thousands of Malaysians have displayed immense bravery as frontliners, whether in the hospitals saving lives or on the roads ensuring that we all get our daily necessities. Inspired by their commitment towards ensuring the well-being of the nation, we are proud to be giving back to them in our own special way through the Himalaya Malaysia Cares campaign."
Through the campaign, Himalaya Malaysia is currently donating more than 2,000 Himalaya products to healthcare professionals and practitioners at selected public hospitals, who are selflessly treating COVID-19 patients. Hospitals that have already received donations from Himalaya Malaysia include University Malaya Medical Centre, Hospital Serdang, and Hospital Sungai Buloh, Hospital Selayang within the Klang Valley, and the Pahang Medical Centre, in Pahang; with more donations in the pipeline for other hospitals.
"Our healthcare workers have displayed incredible valour in keeping us safeguarded during this extraordinary time. We are grateful to Himalaya Malaysia for this gesture of gratitude to our frontliners," said Professor Dr. Nazirah binti Hasnan, UMMC Director.
The Himalaya Malaysia Cares campaign will also be giving out a total of 10,000 Himalaya products to delivery riders from foodpanda and Grab over the next two months.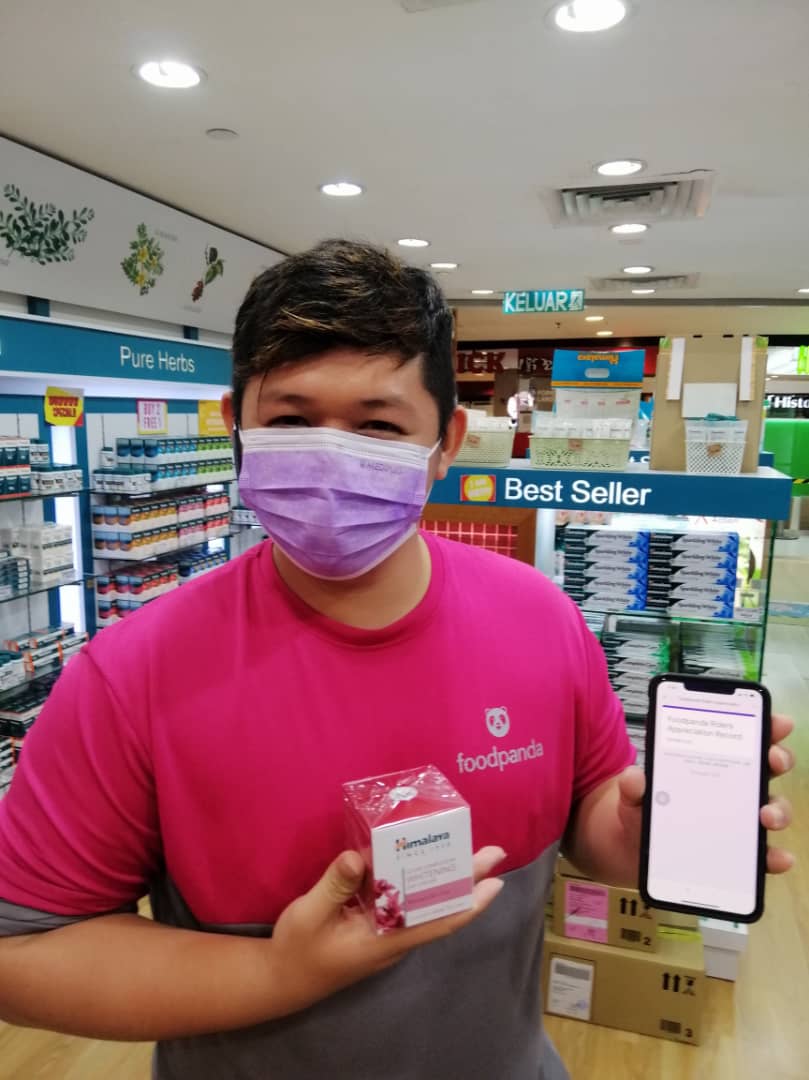 Foodpanda riders will have until 30 July 2021 to visit Himalaya boutique outlets nationwide to redeem a free Himalaya Clear Complexion Whitening Day Cream (50g) that contains sunscreen properties offering UV defence and protection against skin discolour.
Meanwhile Grab riders will be able to visit any Himalaya boutiques nationwide between 15 July 2021 and 31 August 2021 to redeem a free Himalaya Olive Extra Nourishing Cream (150ml) which protects skin from pollution and dry weather by providing all day moisturizing, nourishment and protection. Grab riders will also be able to order the product online at www.shophimalaya.my for a minimal fee. Sharing on the collaboration, Shubham Saran, Head of Logistics Foodpanda said, "We are always looking to work with partners to show our gratitude to our delivery partners who have been frontliners throughout the MCO period. We are grateful for the generosity of Himalaya Malaysia in rewarding our delivery partners and thanking them for their commitment in delivering joy to our customers."