GAYA HIDUP
Sacoor Group Sees Blue As The New Green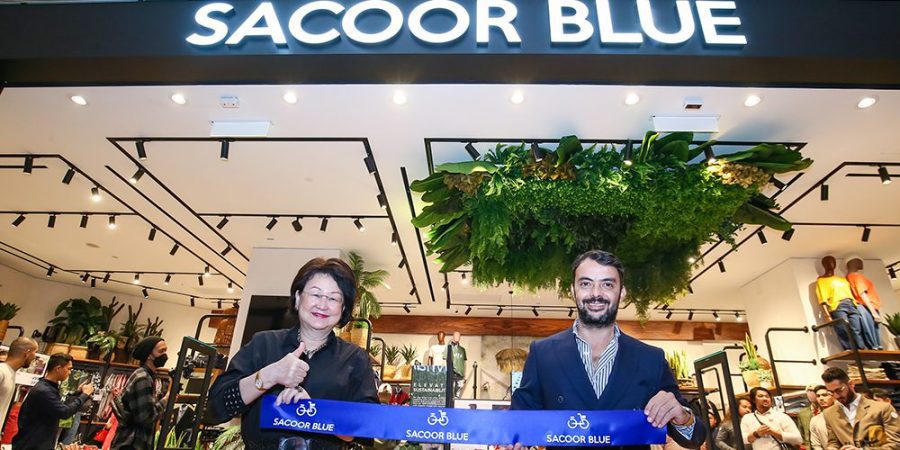 Sacoor Blue, a new brand with sustainable living at its heart, celebrated the launch of its first Southeast Asian flagship store in Pavilion Kuala Lumpur. The celebration marked a new phase in the expansion plans for the brand's well-known Portuguese parent company, Sacoor Group which is celebrating its 10th Anniversary in Malaysia. Sacoor Blue showcases the group's commitment to evolving alongside consumer demands by centering its products around green living. Having already established a strong clientele through Sacoor Brothers, Sacoor Outlet, and Sacoor One, Sacoor Blue aims to connect with the younger demographic who are particularly passionate about eco-conscious issues.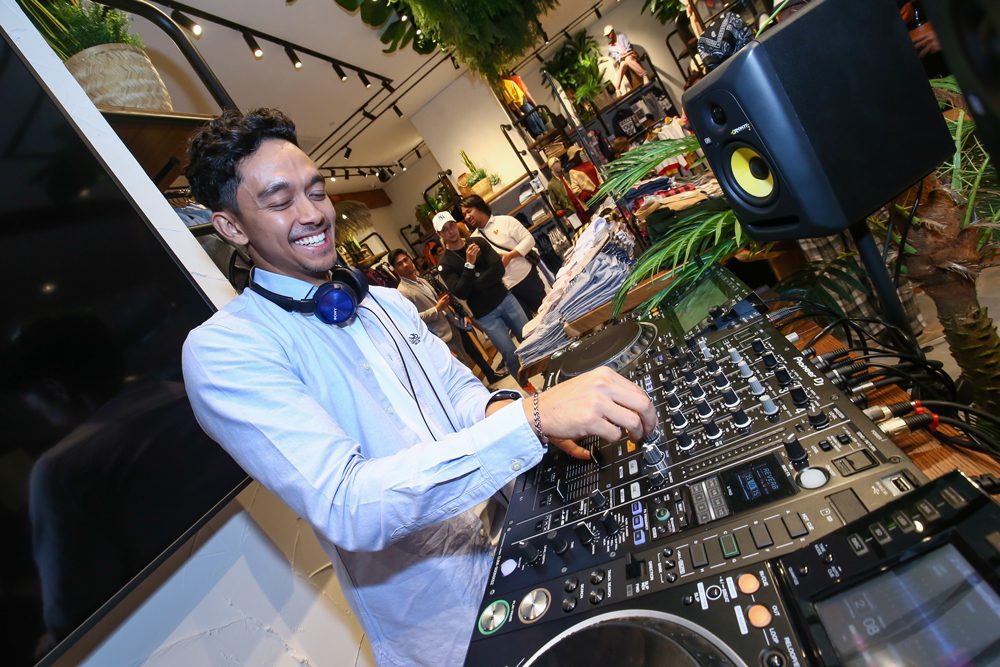 Sacoor Group's Chief Operations Officer of Southeast Asia, Hugo Carriço and Pavilion Chief Executive Officer, Dato' Joyce Yap officiated the launch with a ribbon-cutting ceremony and a celebratory Kombucha toast.
Guests then entered the store to browse through the carefully-crafted apparel ranging from everyday essentials to well-cut suits as they grooved to the lively beats played by DJ Kaiza.
The Pavilion store is the brand's first physical outlet in Malaysia and offers a variety of relaxed and casual style clothes to cater to consumers who prefer to invest in comfortable, high-quality basics made to last.
The launch mirrored this vision as the event space was decorated with green elements to emphasise a back-to-nature concept. In line with the healthy living theme, Kombucha stations were set up for guests to help themselves to the refreshing and fizzy probiotic drink. They were also served an array of wholesome bites which included fresh cheeses, fruit skewers, canapés and pasta – all served in paper cups and on wooden skewers.
In an effort to encourage sustainable practices, guests were given exclusive Sacoor Blue glass cups to use during the event which doubled as their door gift. The experience continued as guests recorded their best poses and looks via camera 360 and downloaded them on their phones for a more immersive keepsake.
Guests at the event included members of the media, tastemakers, content creators, athletes and local actors, many of whom are big fans of Sacoor Group and praised Sacoor Blue's emphasis on quality clothing and affordable price points.