FESYEN
Gaya Koleksi Raya 2018 ("GKR")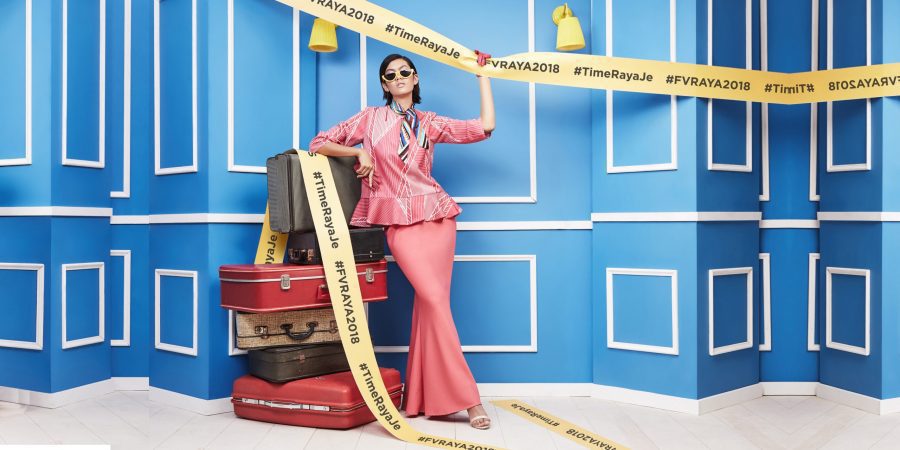 [vc_row][vc_column][vc_column_text]
Aidilfitri musim paling penting bagi platform e-dagang dan menjadi acara tahunan di FashionValet meraikannya. Ini kali keempat FashionValet mempersembahkan koleksi-koleksi terbaik ilham pereka terkenal tanah air. Untuk Gaya Koleksi Raya (GKR) 2018 FashionValet bergabung dengan Andrews Model. Pertunjukan empat hari diadakan The Boulevard, Publika Shopping Gallery, Kuala Lumpur. Waktu sama Fashion Valet memperkenalkan stor ketiga dan terbesar di pusat membeli-belah ini. Antara jenama yang mengambil bahagian di pertunjukan penuh glamor ini termasuk Woo / Fiziwoo, Mimpikita, Radzuan Radziwill, Rizman Ruzaini, Khoon Hooi, Studio 133 Biyan, Poplook Premium, Locka, FZK by Fitri Zainal, Atellier Fitton dan ramai lagi.
"It's always an honour to work with Andrew! Not only do we regularly team up in a majority of his events, we are always in support of each other. It's such a blessing to have his encouragement and his friendship is one I truly cherish," kata Ketua Pengarah Seni Fashion Valet, Datin Vivy Yusof.  "Setiap tahun pertunjukan GKR bertambah meriah, lebih besar dan lebih menarik," sambungnya.
Kempen Fashion Valet kali ini bertemakan "family and togetherness".  Menariknya mereka mencipta dulu hash-tags, sebelum menghidup kisah di sebaliknya #TimeRayaJe. Hanya di bulan perayaan ini sahaja anda akan mengalami scenario sebegini. Saat-saat indah bersama keluarga untuk meraikan musim perayaan ini. Sebagai contoh membeli makanan di bazar Ramadan. Beranika kuih muih yang berwarna-warna tersedia, dengan perut lapar pasti seronok hendak mencuba semuanya. Pernahkah juga anda misalnya sebaik melangkah pulang daripada solat terawih mendapati ratusan kasut-kasut dan anda tidak tahu yang mana satu kasut anda, ia hilang dalam ratusan yang di situ. Akhirnya pulang berkaki ayam, Dan satu lagi yang ramai daripada anda suka sangat kerana dibenarkan pulang awal oleh majikan, dan yang lain menggunakan masa terluang, sakan membeli belah. Ya, can you think of anymore #TimeRayaJe moments?
Memperingati kempen ini FashionValet memilih Anzalna Nasir sebagai dutanya. Selain cantik, anggun dan disenangi ramai, Anzalna mempunyai karektor sempurna untuk kempen #TimeRayaJe. She is the over packer whenever she travels to her hometown, dia juga selalu membeli baju-baju Raya di saat-saat akhir dan kebiasaannya tidak pernah bersetuju dengan warna tema untuk sekeluarga. Kempen  Anzalna bersama Fashion Valet di Astro bulan Jun ini.
"Keputusan kami berkolaborasi dengan Anzalna tepat sekali. Dia mempunyai apa yang dimahukan oleh pelanggan untuk #TimeRayaJe. Kami juga seronok dan senang sekali bekerja dengannya," kata Nadia Norzuhdy, Ketua Pemasaran FashionValet.[/vc_column_text][vc_column_text][/vc_column_text][/vc_column][/vc_row]