FESYEN
BLACK TIE A CODIFICATION, NOT A CODE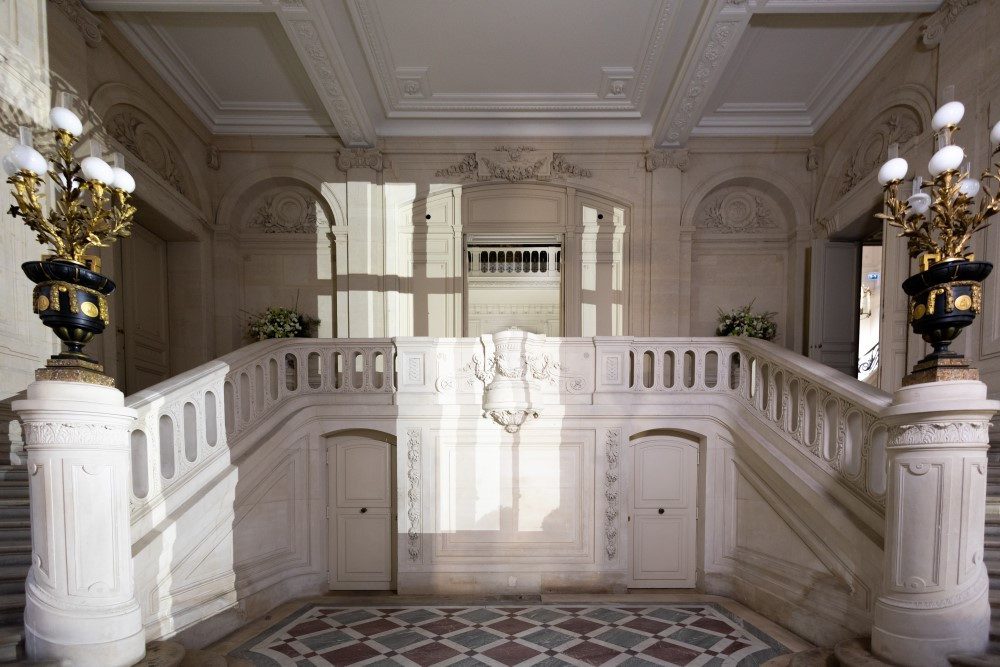 An instruction can become an invitation, a dress code can be liberated, and limitations can be free. Equally, universal symbolism can be open to reinterpretations, and redefinition. Archetypes can be re-imagined, and a power in the familiar can come from its rediscovery in a new context. 
For Fall/Winter 2023, Pierpaolo Piccioli takes black tie at face value, a figure of speech for a collection that builds around pieces drawn from every day. Conjecture and cultural capital are inverted – a symbol of masculine power, an emblem of orthodoxy and restriction, our preconceptions of the tie become the theoretical architecture for a collection that toys with rules, emancipating meaning. Its ideological conceit is challenged,  ultimately contradicted, and redefined entirely.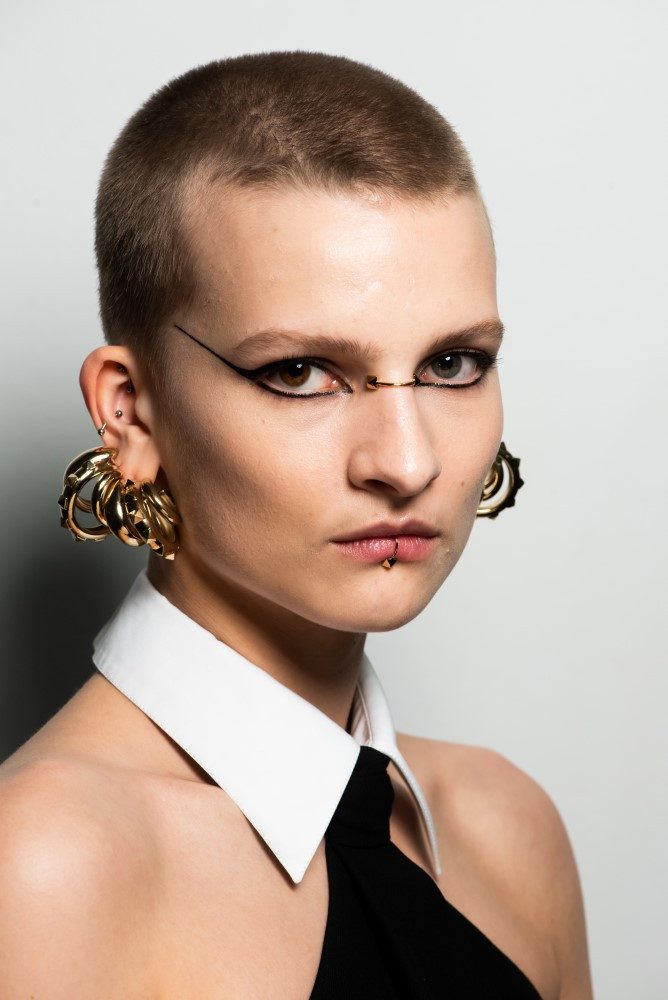 Signifiers are re-appropriated, transforming into different garments: the tie is untied, unfettered, sliding between the form language of clothes, between day and evening. The shirt and tie may fuse, morphing into diverse permutations of dresses and gowns, while those garments true are worn with long or short skirts, by men and women alike. A focus on tailoring, the pragmatism of daywear and a pared-back palette emphasizes dynamism, activity and modernity. These coexist with the heritage of Maison Valentino, its own distinct vocabulary — Couture gestures, graphic pattern, superlative craft — and foundational values. Alongside, a future heritage: the Rockstud, first introduced in 2010, becomes a punctuation throughout the show, on Valentino Garavani shoes and accessories. An aesthetic double speak, of history and the contemporary, renaissance and punk, is a demarcation of the multifaceted identity of Valentino today.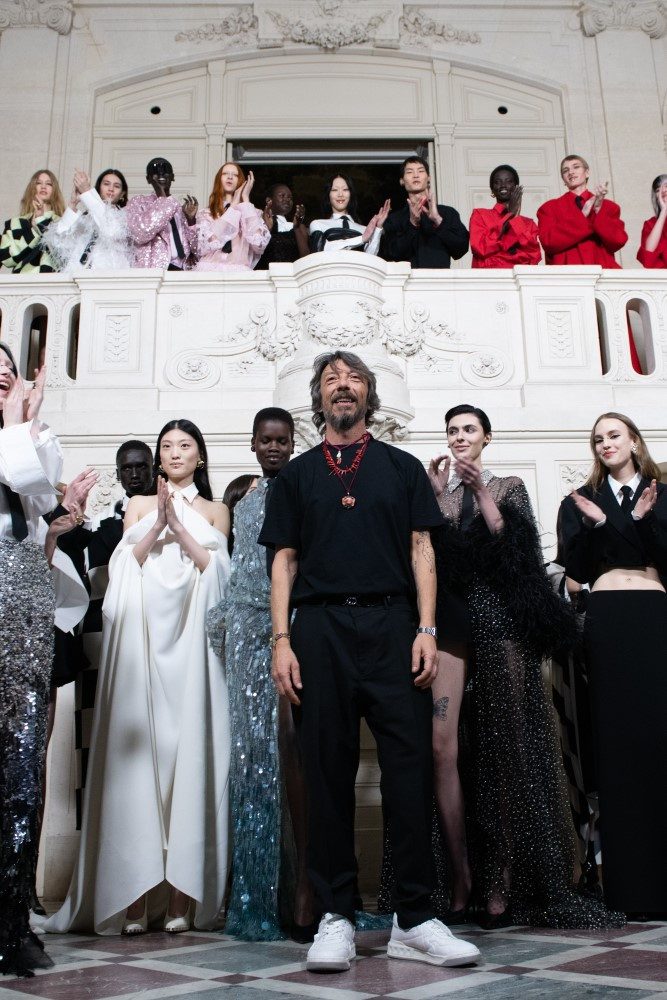 A societal tool of conformity, uniformity becomes a lens to enhance humanity, to accentuate personae. Homogeny, rather than stripping away individuality, can form a frame for each human being, similarities enhancing differences, amplifying nuance. In the same way that the meaning of black tie is shattered and reassembled with new definitions, our perception of uniform is reconsidered, conventions destroyed.
#ValentinoBlackTie