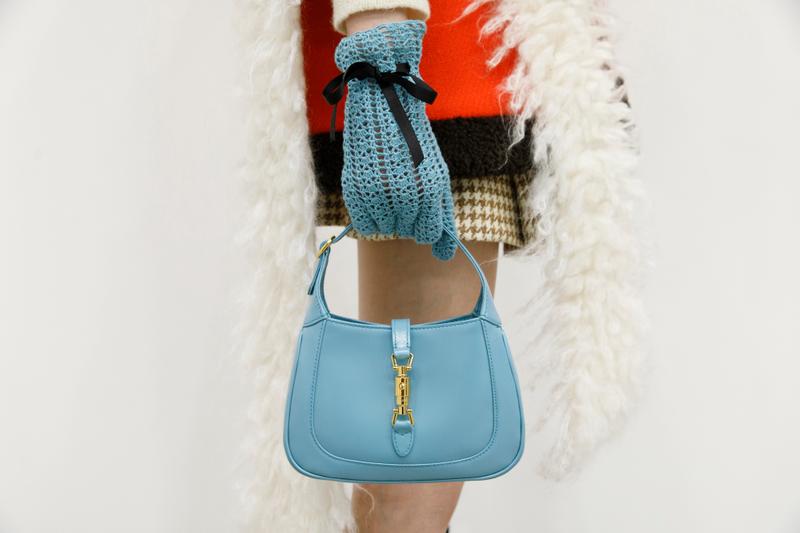 [vc_row][vc_column][vc_column_text]
Satu berita yang menyeronokkan bagi setiap pencinta bag tangan. 
Jika ditanya saya, beg tangan apakah yang akan kembali
hit
pada musim ini, jawapannya beg hobo. Ia pilihan terbaik di musim ini.
Lupakan seketika tas Birkin mahupun Kelly anda. Pada Mac lalu, Alesandro Michelle telah mengeluarkan semula beg Jackie – Gucci 101: The Jackie Bag,  hadir dalam nafas baru yang telah didatangkan bersama shoulder strap, ia tampak lebih chic dan muda, lantas menjulang beg ini menjadi ikonik.
Beg Jackie bukanlah beg yang baharu, diberi nama Jackie selepas meraikan mantan wanita pertama Amerika Jackie Kennedy yang menggemari beg tangan ini. Pada orang awam 'it's no surprise' yang Jacqueline 'Jackie Kennedy Onassis' menarik perhatian jutaan wanita seantero kerana gaya elegannya. Sebagai wanita pertama, dan isteri kepada J F Kennedy, juga antara yang pertama dijadikan sebagai fashion icon, Jackie adalah wanita yang paling mendapat perhatian jurugambar seluruh dunia.
Untuk lebih kefahaman, perbezaan antara beg Hobo dan Tote ialah: 
Hobo Bags is a style handbag or purse that is typically large and characterized by a crescent shape, a slouchy posture and a long strap designed to wear over the shoulder. Hobo Bags are made out of sort, flexible materials and tend to slump, or slouch, when set down. 
Hobo bags can be carried when the lady is going to attend a party in the evening.
Tote bags are preferred in case the woman has a professional outlook. Tote bag is a large and often unfastened bag with parallel handles that emerge from the sides of its pouch. Totes are often used as reusable shopping bags.[/vc_column_text][/vc_column][/vc_row][vc_row][vc_column][thb_gap height="40″][/vc_column][/vc_row][vc_row][vc_column][vc_media_grid element_width="6″ grid_id="vc_gid:1599948570571-3fa4ebbd-0458-3″ include="12975,12974″][/vc_column][/vc_row][vc_row][vc_column][thb_gap height="20″][/vc_column][/vc_row][vc_row][vc_column][vc_column_text]
Jackie – Gucci 101: The Jackie Bag
[/vc_column_text][/vc_column][/vc_row][vc_row][vc_column][thb_gap height="40″][/vc_column][/vc_row]