FESYEN
LOEWE-Nature The Main Focus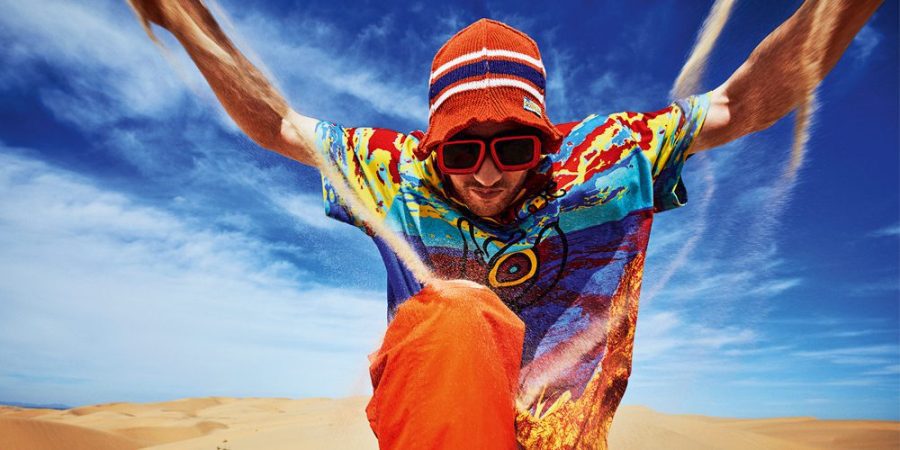 Nature is integral to LOEWE vision. The great outdoors, the wilderness
even, offers both context and stimuli for what we do. In the case of Eye/LOEWE/Nature, nature is also the ideal backdrop to a collection of pragmatic pieces, both technical and crafty, from outerwear and T-shirts to shoes and accessories, designed for enjoying life outside.
This is the fifth season for Eye/LOEWE/Nature and the main focus of the collection is environmental responsibility. The thinking behind such a choice is circular: a collection devised for diving into nature must be created with a sense of respect for the environment. We focused on both recycling and upcycling, with the final goal of being as sustainable as we can. Reusing and repurposing what has already had a life is not only a way to produce less and therefore cause less harm, but also a way to reassess craft, which is quintessentially LOEWE.
Using existing sources gives uniqueness and warmth to each piece. Using recycled fabrics and yarns is a relief for nature. For every product sold, LOEWE will donate 15 euros to "A CASA for birds": a project aimed at creating semi-natural habitats for wildlife species in danger of extinction.
Vintage and workwear inspirations are mixed this season, with items that have been washed to achieve a distressed and aged feel. Hooded jackets have integrated backpacks that are both practical and unexpected. We have upcycled vintage Mexican carpets to create totally unique reversible jackets, each a mix of two carpets. Loose-fitting parkas are patchworked from vintage quilts to create colour-block effects. Vintage parachutes are transformed into lightweight hooded jackets, vintage military jackets are cut into bermudas, and hooded parkas and vintage T-shirts are assembled to compose colourful stripe motifs on loose fitted
tees. The upcycling and recycling ethos carries through to the accessories, with totes and bum bags crafted from quilted liners. We are also launching a new line in recycled nylon: bags that are super lightweight and easily packable, in functional shapes like roll top backpacks and camera bags, matching the outdoorsy spirit of ELN.
Materials are organic, upcycled and recycled, including the linen and cotton of jumpers and T-shirts. Shapes are loose, colors are muted, with occasional bright flashes of pink, orange and cobalt blue. Accessories such as scarves, hats and shoes complete the project with further focus on functionality.
The campaign features Josh O'Connor, photographed by Gray Sorrenti in the desert of Baja California, Mexico. Josh is caught in the midst of a solitary adventure, energetically confronting the elements. A van, parachute and motorbike allude to intense physical exploits under the glaring Mexican sun; man and nature bonded together.
Eye/LOEWE/Nature is LOEWE at its most pragmatic, with an inspired eye. It has a timeless aura and playful practicality that sprout from an everlasting feeling of connection with nature.