CANTIK
Clarins Revolutionary 5P Defense Technology for 5-Dimensional Protection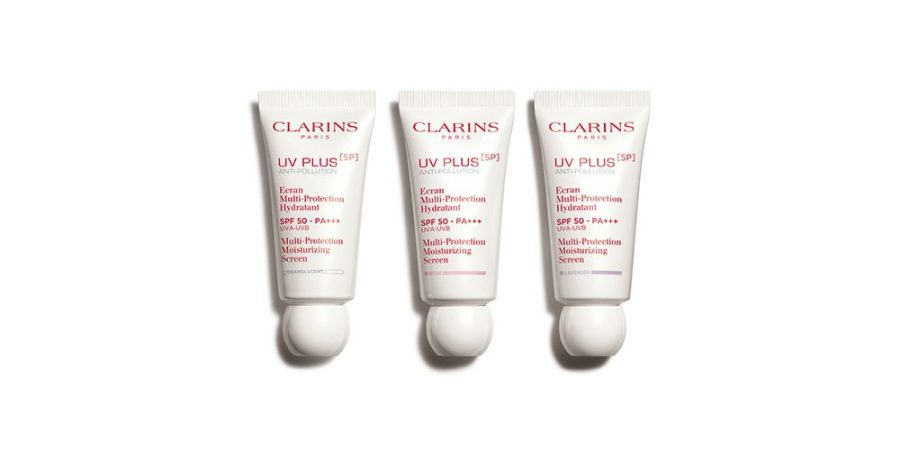 Clarins, a trusted skincare brand that has been in the market for
over 60 years, is known for its botanically-powered solutions. Clarins now introduces its all-new Clarins UV PLUS [5P] Anti-Pollution, a multi-protection moisturizing screen with its most advanced protection for the skin.
A high-tech, invisible screen formulated with revolutionary 5P Defense technology that helps to lock out skin-damaging UVA/UVB rays and 5 types of pollutants encountered in everyday life – atmospheric, indoor, photo-pollution (a combination of pollution and UV Rays), blue light, and pollen.
Skin that is exposed to pollution and UV rays causes oxidative stress and makes skin vulnerable to dehydration, dullness, inflammation, and accelerated aging. A study conducted by Clarins, an existing protein that lives in an inactive state in our skin cells called the NRF2 plays the role of a powerful master regulator of the skin's antioxidant defense systems.
When activated, it moves into the cell's nucleus and stimulates the production of the antioxidants that defends skin against the five main types of pollution.
Clarins UV PLUS [5P] Anti-Pollution new innovation: Organic Mango Leaf Extract which is rich in antioxidant molecules helps activate the NRF2 to stimulate skin's self-defense mechanism to protect skin against UV rays, environmental aggressors, and pollution. With this new innovation, skin's self-defense power is enhanced by 64%.
Damage caused by blue light is reduced by 55%
Damage induced by pollen is reduced by 57% (29.7% for UV PLUS Lavender)
Damage induced by photo-pollution is reduced by 100%
Damage induced by atmospheric and indoor pollution is reduced by 66%
Clarins UV PLUS [5P] Anti-Pollution offers maximum protection with a minimal number of filters.
Having tested 18 different filters in 52 combinations has allowed Clarins to offer individual protection with organo-mineral filters and SPF 50. A lightweight, sweatproof, and hydrating gel-cream that is instantly absorbed by your skin!
(From left to right – Translucent, Rose, and Lavender)
The cream comes in three expertly crafted shades, suitable for all skin types, and offers different solutions.
The Translucent shade has an invisible finish with zero white residues after application for an immediate radiance.
The Rose gives a second-skin finish with an instant healthy rosy glow. The skin is instantly moreluminous whilst retaining one's youthful aspect.
The Lavender is for yellow skin tone correction that produces a tone-up effect that fixes dullness and darkness for immediate brightened and beautiful skin.
Housed in an elegant and easy-to-tube 30ml format with a Clarins designed bubble cap.
Effortlessly slip this life-saving defender into your handbag or luggage to have with you on the go. Clarins has always incorporated the best plants have to offer using plant extracts to power their formula while respecting nature and biodiversity. This can be seen in how Clarins does its best to reduce its impact on the environment. The eco-designed tube and cap of the Clarins UV PLUS [5P] Anti-Pollution SPF 50-PA +++ are made using 36% recycled plastic whilst the outer carton is made from cardboard sourced from sustainably-managed forests.
Clarins UV PLUS [5P] Anti-Pollution SPF 50-PA +++ is available at all Clarins counters, nationwide and retails at RM185 for 30ml.