FESYEN
'Satu-Satunya' Wartawan Fesyen Kulit Hitam Meninggal Dunia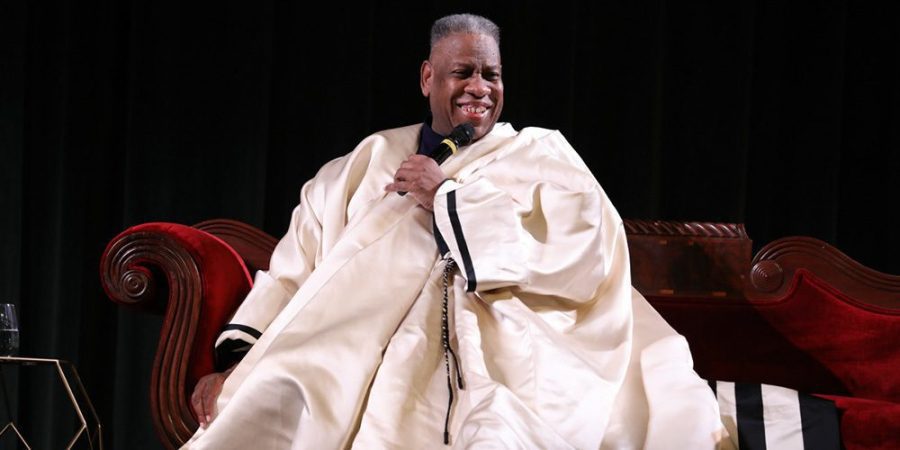 Kecoh warga industri fesyen di Amerika (sedunia sebenarnya) apabila wartawan fesyen legenda, juga editor André Leon Talley, 73, meninggal dunia kerana sakit jantung.
André merupakan satu-satunya wartawan kulit hitam dalam arena fesyen utama dunia (mengikut katanya dalam merata temuramah, sebutnya "… for so long I was the only person of color in the upper echelons of fashion journalism, but I was too busy pushing forward making it to the next day to really think about the responsibilities that came with the role.")
Daripada wartawan biasa menjadi insan dihormati dalam arena fesyen dek kerana menyandang pelbagai jawatan seperti Pengarah Kreatif Afrika-Amerika yang pertama untuk Vogue Amerika (jawatan yang dipegang antara 1988 dan 1995) dan terlibat dengan dokumentari The September Issue oleh Vogue pada 2009, di mana dia memaparkan secara dramatik 'meratapi' Minggu Fesyen New York sebagai "famine of beauty."
Lagi tentang latar belakang kerjayanya, pernah menjadi pembantu bagi Editor majalah Vogue Diane Vreeland, kemudian bekerja dengan Andy Warhol di majalah Interview pada 1975 dan seterusnya berpindah ke Paris sebagai Ketua Biro buat Women's Wear Daily.
Sebelum bersama Anna Wintour, André terlebih dahulu menyertai Vogue di bawah seliaan Grace Mirabella. Majalah fesyen lain biasa menerbitkan tulisannya seperti Vanity Fair, House & Garden, selain menulis buku Little Black Dress juga Oscar de la Renta: His Legendary World of Style. Dirinya juga bintang utama dalam dokumentari tentangnya yang dipanggil The Gospel According to André, termasuk menjadi juri dalam rancangan realiti America's Next Top Model antara 2010 dan 2011, seterusnya menyandang jawatan Editor-at-Large di Vogue dan kemudian Editor di Numéro Russia.
Hubungan baik dengan pereka fesyen ternama juga membantu menaikkan sahamnya seperti persahabatan dengan Karl Lagerfeld, Oscar de la Renta dan Yves Saint Laurent, selain menjadi penyokong besar bagi pereka baru waktu itu seperti John Galliano dan Marc Jacobs. "I am in shock. You championed me and have been my friend since my beginning," sebut Jacobs dalam satu post di Instagram. "Our chats, the moments we shared. Oh my friend… you and your passions were larger than life."
Pemergian André diratapi rakan seindustri seperti Kimora Lee Simmons yang memuat naik foto-foto lama bersamanya, selain Tyra Banks dan Naomi Campbell. Jeremy O Harris di media sosialnya pula menyebut, "For the Black gay boy who reached for the stars from the South, there were few people I could look up to up there amongst the stars who looked like me, just more fab, except for you André." manakala Tyra Banks menulis, "… your spirit, your 'je ne sais quoi', your VOICE – your laugh, your screams of effervescent, delightful joy…I hear it now. And will forever."