FESYEN
Melinda Looi Raya 2021 Collection 'Kawan'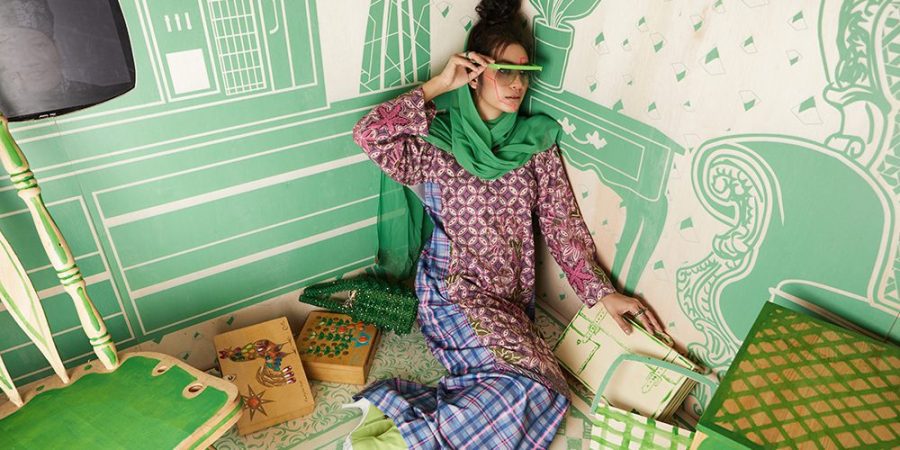 They say distance makes the heart fonder. That's true not just for love, but friendships too. Over the last few months, distanced from our friends and loved ones, we've come to realise just how much we cherish the people who bring light and meaning to our lives.
Hence the theme of this collection – Kawan – a celebration of friends who have stood by us over the years and who we know will continue to be there whenever we need them. To Melinda, the list includes family members and colleagues, business partners, and even acquaintances – anyone who has touched her life and brought joy. Even if it was just a smile, a hug, a word of encouragement…
Melinda Looi's Raya 2021 Collection is dedicated to your dear ones near and far and they hope to celebrate together this upcoming Raya season.
Like friends, who come in all shapes and forms, this collection presents a heart-warming mix of colors and textiles, with an equally diverse range of prints.
Vivid colours on cotton are married with taffeta, lace, cotton voile and tenun, and brought to life with vibrant batik prints as well as motifs borrowed from Malaysia's cultural melting pot.
The best friendships are sealed over meals…
Not only you will find traditional Baju Kurung Labuh Pesak, Baju Kebaya Labuh, Baju Kedah and kaftans, Melinda has also added a capsule gender- neutral collection of lounge wear featuring Baju Melayu pesak, jumpers, vests, shirts, trousers and skirt. Pieces that are effortless and convenient, that will see you through your first coffee or teh tarik in the morning through to running your errands without having to change. Stylish yet simple. And, oooh so comfortable.
Again, just like friends – who keep our lives simple, beautiful and comfortable.
The collection is available at the designers www.melindalooi.com website and at the designers 131, Jalan Maarof, Bangsar showroom.